3. Grilled Salmon Steaks with Mustard Sauce and Asparagus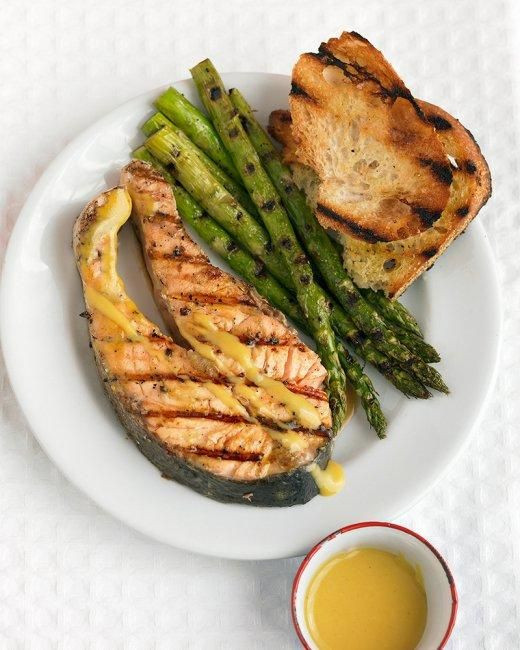 Ingredients:
Instructions:
Heat grill to high; lightly oil grates. Make mustard sauce: In a small bowl, whisk together mustard, sugar, and vinegar. Divide sauce between two bowls (about 1/2 cup each); use one for basting and the other for drizzling. Set aside.
In a large bowl, toss asparagus with oil; season with salt and pepper. Working in batches, if necessary, grill asparagus, turning occasionally, until lightly browned and tender, 4 to 8 minutes, depending on thickness of spears. Set aside.
Arrange salmon steaks on a baking sheet; season with salt and pepper. With a brush, baste each side lightly with some of the mustard sauce. Grill salmon steaks, basting with sauce again, until glazed and cooked through, 3 to 5 minutes per side. Transfer salmon to plates; drizzle with mustard sauce. Serve with half the asparagus and, if desired, grilled bread.
Originally posted 2019-03-12 14:01:49.