1. Garlic Peppered Flank Steak Meal Prep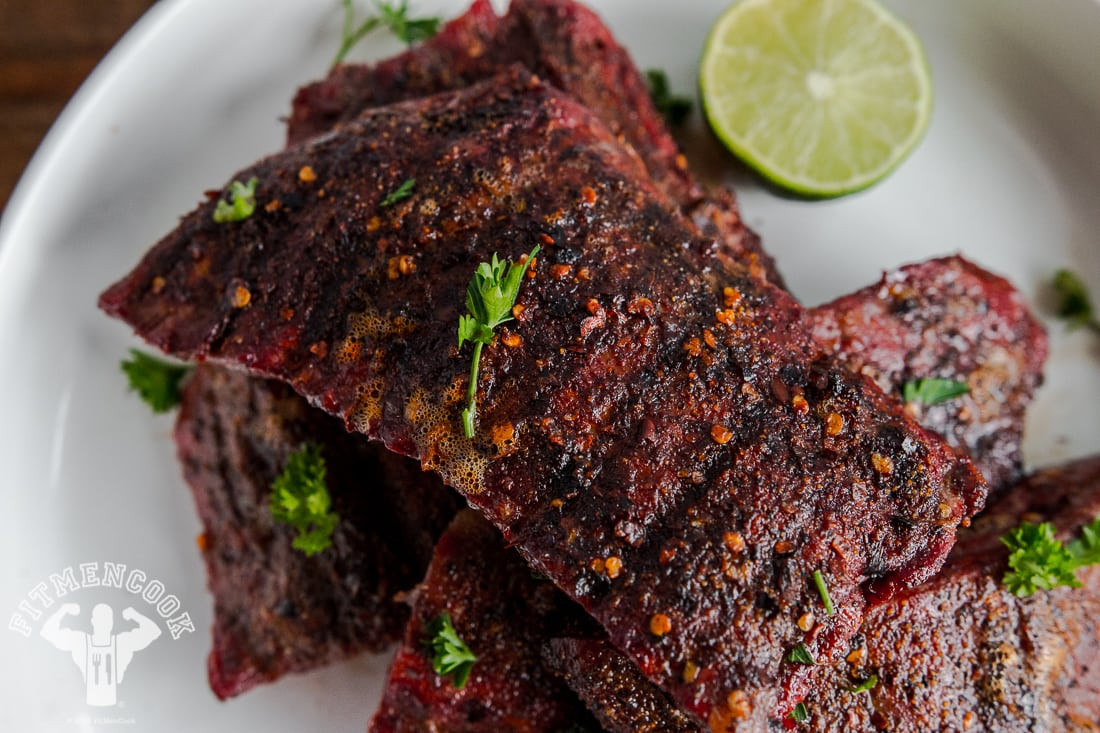 Ingredients:
~2lb flank steak, raw, fat trimmed
Seasonings:

1 tablespoon garlic paste (or minced)
1 1/2 tablespoon smoked paprika
1 1/2 tablespoon red pepper flakes
2 tablespoons coarse ground pepper
pinches of sea salt
spray olive oil
Garnish:

freshly chopped parsley
fresh lime juice
Instructions:
Set grill (or oven) to 275F.
Spray the top part of the flank steaks then add the seasonings. Rub the seasonings into the meat and ensure the top side has "texture" and you can see the red pepper and pepper.
Place the flank steaks on the grill with the seasoned-side facing down (or place the steaks in the oven on a baking wire rack if you have one).
 Cook the meat for about 18 to 20 minutes on the grill, then flip it over and cook for an additional 7 to 10 minutes. Reduce the heat on the grill and allow the wood pellets to smoke and flavor the meat for an additional 5 to 7 minutes, or until the meat is cooked to desired readiness.
Garnish with fresh parsley and lime juice.
Slice (cut across the grains) and enjoy!
Originally posted 2019-03-12 14:02:02.