29. Oven Roasted Cauliflower Steaks with Black Garlic and Asparagus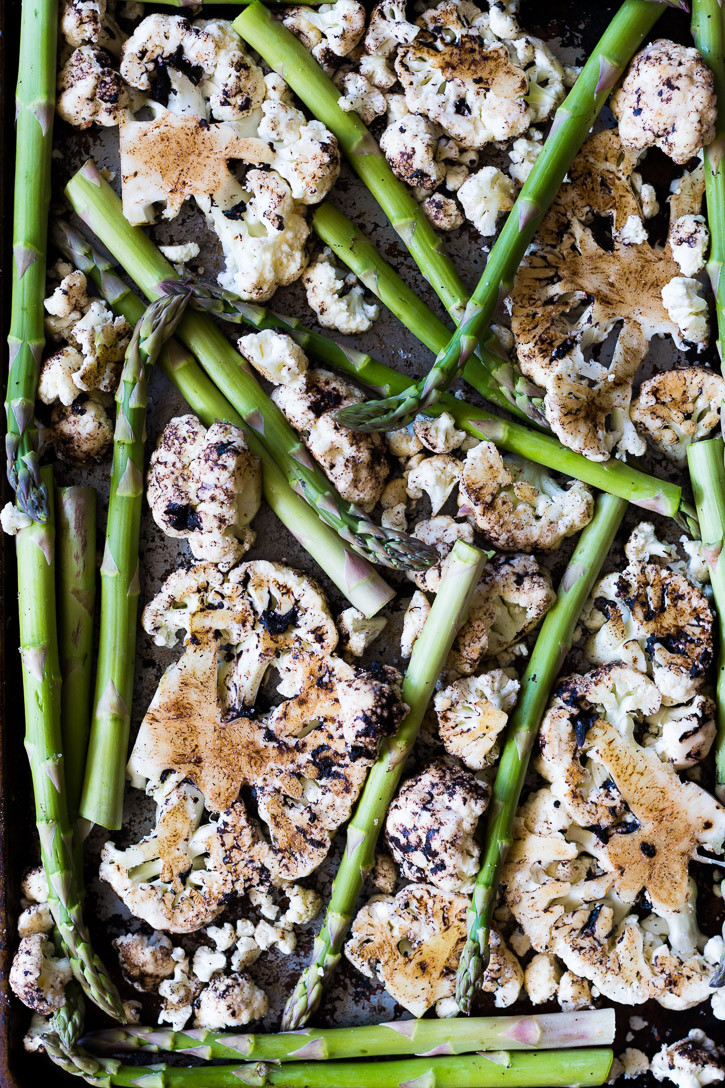 Ingredients:
1

large

cauliflower

2

tablespoons

butter

4 to 8

cloves

black garlic

or to taste

salt and pepper

to taste

1

pound

asparagus, woody ends removed
Instructions:
Preheat oven to 425 degrees Fahrenheit.
Remove the leaves and trim the stem of the cauliflower, making sure to leave the core intact. Place the cauliflower core side down and cut it into four 1/2 inch steaks, starting from the center. You may not be able to get four steaks out of your cauliflower. Don't throw the florets away though-season them as well.
Spread out the cauliflower on a baking sheet. Rub butter on both sides of the cauliflower steaks and loose florets and then rub with the peeled black garlic. Sprinkle with salt and pepper. Add the asparagus to the baking sheet, spreading the stalks in-between the cauliflower steaks.
Roast for 15 minutes. Flip the cauliflower and do a little taste test to see if you need to add more salt and pepper. Place back in the oven and roast for 15 more minutes. Serve.
Originally posted 2019-03-12 14:01:49.