21. Casa Carbone's Meatballs & Marinara Sauce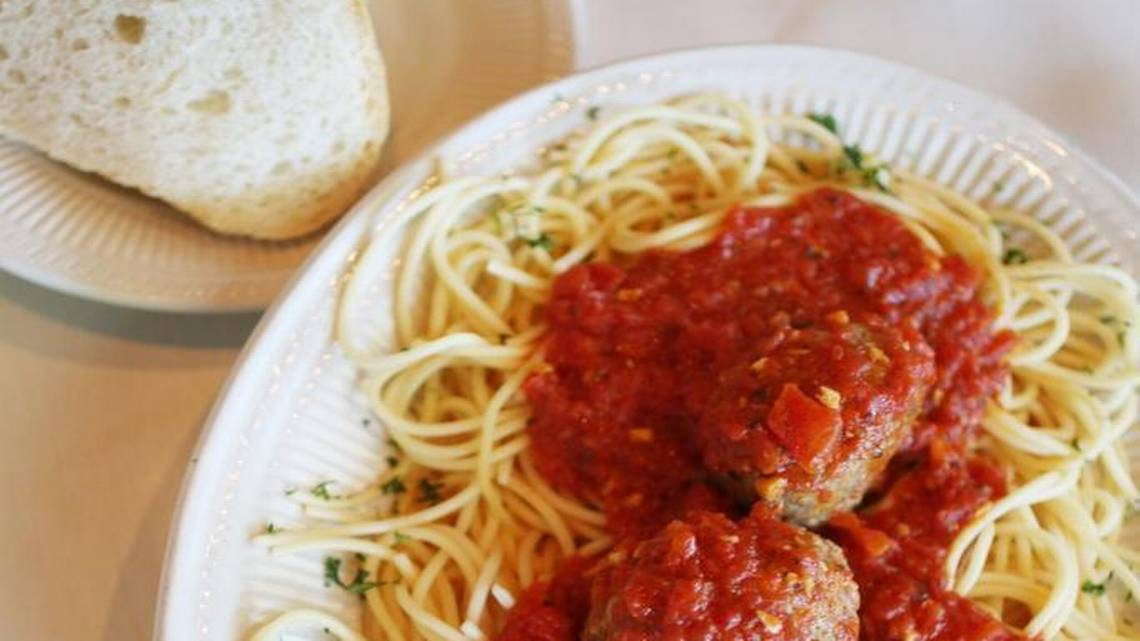 Ingredients & Instructions:
Meatballs
2 pounds of ground chuck
2 cups fresh bread crumbs
1/2 cup grated Pecorino Romano
2 tablespoons fresh chopped Italian parsley
1 small onion, grated
1 heaping teaspoon fresh minced garlic
1 teaspoon Kosher salt
1/2 teaspoon coarsely ground black pepper
1/3 cup marinara sauce (see below)
2 eggs, beaten
Preheat oven to 400 degrees. Spray a baking dish with olive oil.
Hand mix all ingredients in a large bowl. Do not over mix. Roll into 2-inch balls and place in the baking dish. Bake for 20 to 25 minutes.
Marinara sauce
64 ounces canned Italian plum tomatoes
1/2 cup extra virgin olive oil
6 cloves fresh garlic, chopped
2 teaspoon sea salt (or less, to taste)
1/2 teaspoon coarsely ground black pepper
4 large leaves fresh basil, minced
1 teaspoon chopped fresh Italian parsley
Pinch of chopped fresh oregano (optional)
Strain the tomatoes, reserving the liquid separately. Remove and discard seeds. Pulse tomatoes in a food processor until chopped to a medium-coarse texture. Work in batches if necessary.
Heat olive oil in a large pot over medium heat. Add garlic and sauté until fragrant and lightly brown, about 2 minutes.
Add tomatoes and about half of the tomato liquid. Bring to a simmer and cook for about 10 minutes. Season to taste with salt. Stir in pepper, basil, parsley and, if desired, oregano. Simmer for 10 minutes more. Do not overcook.
Yield: About 4 cups of sauce, enough for 1 pound of pasta, or 4-6 servings
Originally posted 2019-03-12 14:02:05.