2. Turkey Meatballs and Marinara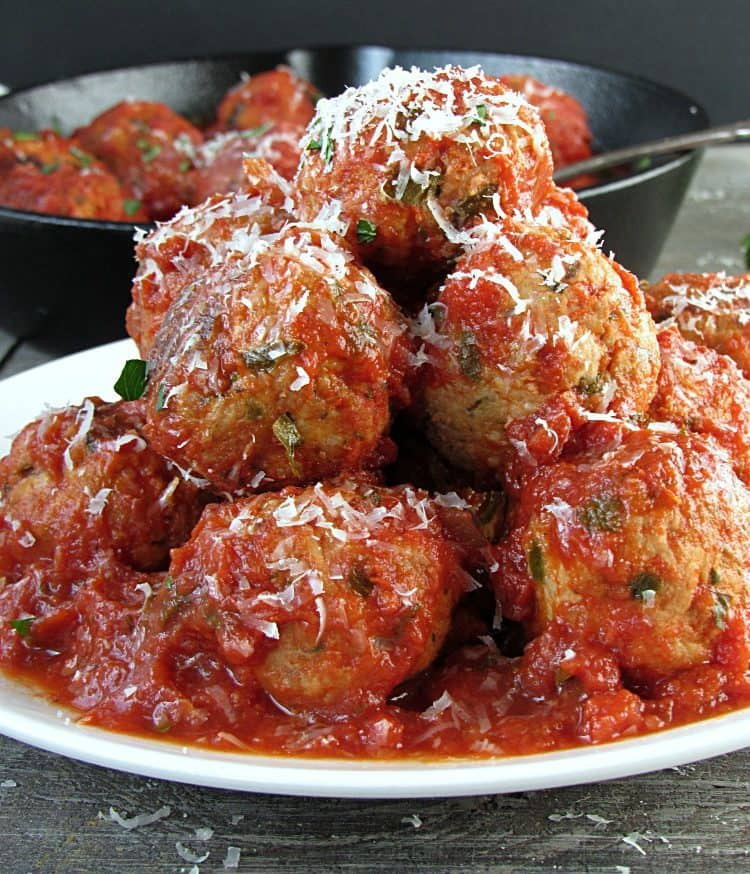 Ingredients:
Meatballs:
Olive oil
1 pound of ground turkey
1 egg
1/2 cup Progresso Italian Style breadcrumbs (or your favorite brand)
1/4 cup grated or shredded Parmesan cheese
1/2 cup finely chopped fresh spinach, stems removed and chopped
2 tablespoons finely chopped flat leaf parsley
1 small onion, finely chopped
1 tablespoon Worcestershire sauce
1 1/2 tablespoons of tomato paste
1/2 teaspoon of salt
1/4 teaspoon of pepper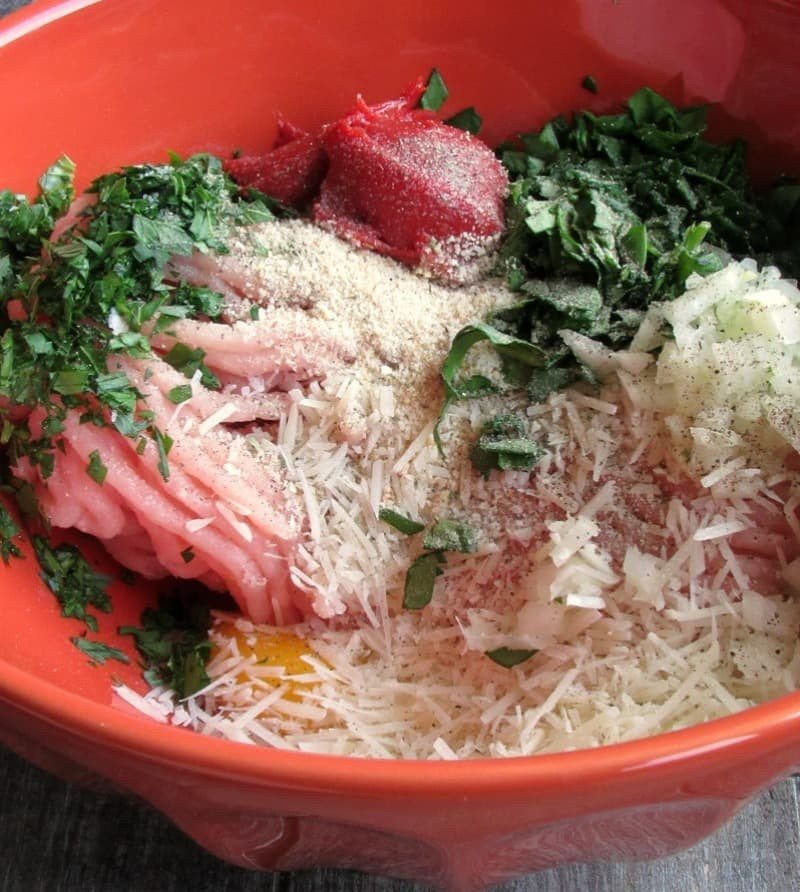 Add the turkey, egg, breadcrumbs, parmesan, spinach, parsley, onion, Worcestershire, tomato paste, salt and pepper to a medium size bowl.
Gently blend everything together using your hands without over mixing then roll into about golf ball size balls.
Next add a drizzle of olive oil to a deep skillet or pot. When the oil is warm, add the meatballs getting a nice sear on two sides.
NOTE: the meatballs will NOT be cooked through at this point. As they brown, remove them from the skillet or pot and reserve.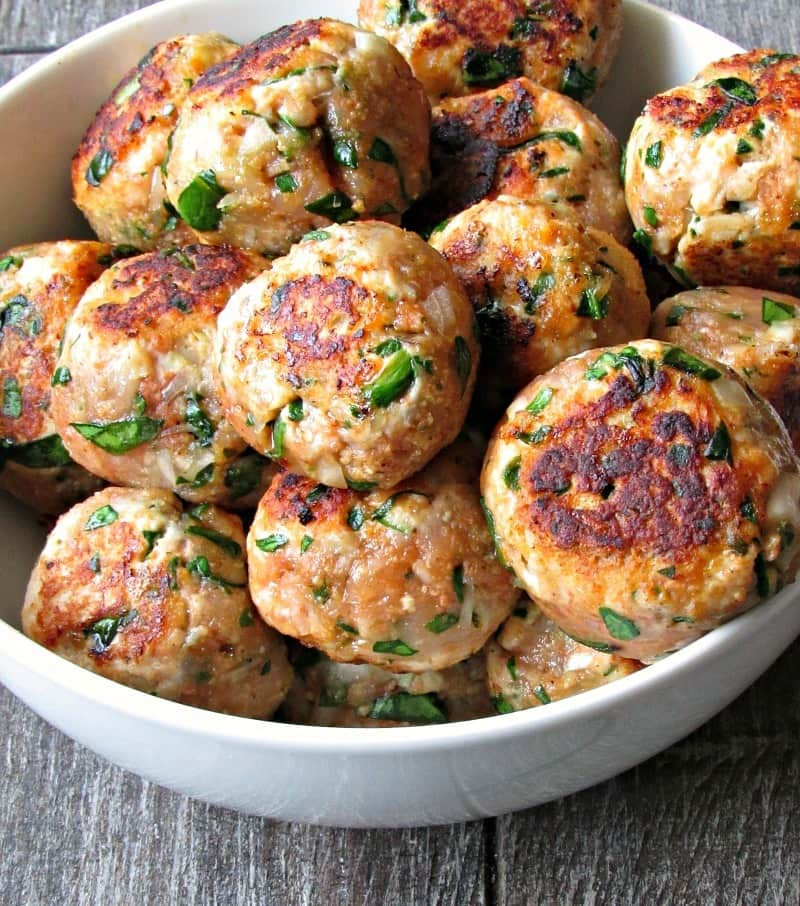 Marinara:
2 – cloves of garlic, grated
1 medium onion, diced
small pinch of crushed red pepper (optional)
2 tablespoons of tomato paste
1/2 cup of red wine (whatever kind you'll be drinking with the meal)
1 – 28 oz. can crushed tomatoes
1/4 cup flat leaf parsley, chopped
1/2 teaspoon of salt
1/2 teaspoon of pepper
1/4 cup of fresh basil, chopped
In the same pot add another drizzle of olive oil and the garlic, crushed red pepper and onions. Season with salt and pepper and cook over medium heat stirring so the garlic doesn't burn. When the onions are soft, fold in the tomato paste, cooking 3-4 minutes.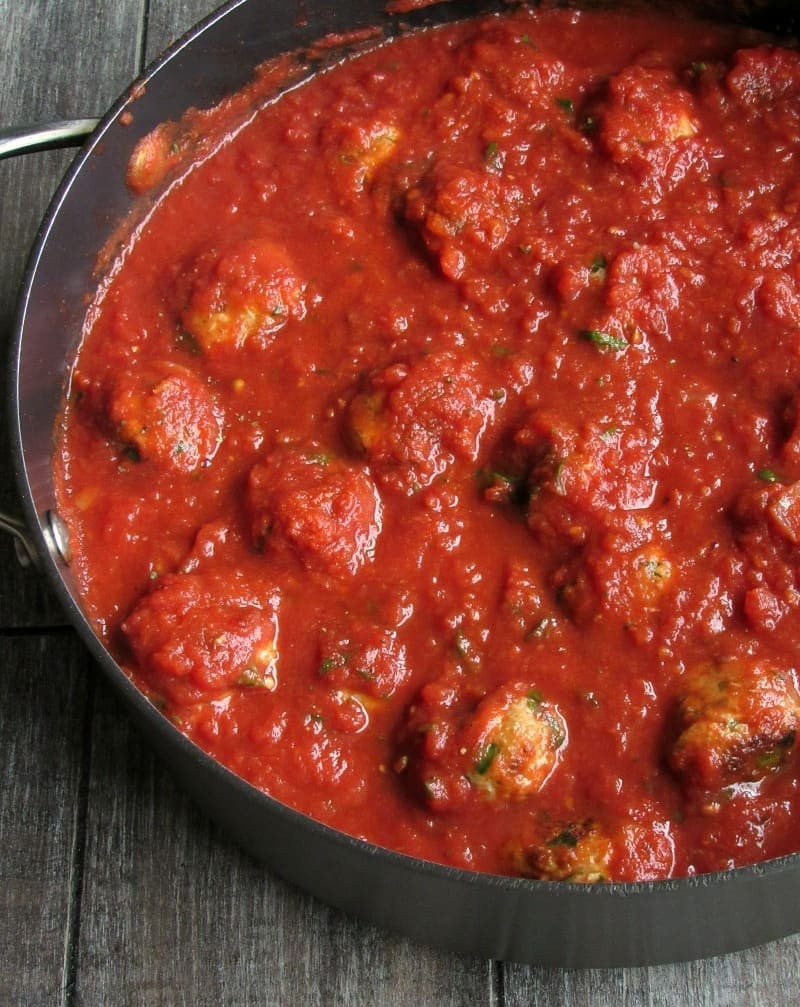 Pour in the wine, reduce the heat and simmer about 5 minutes then stir in crushed tomatoes, salt, pepper and parsley.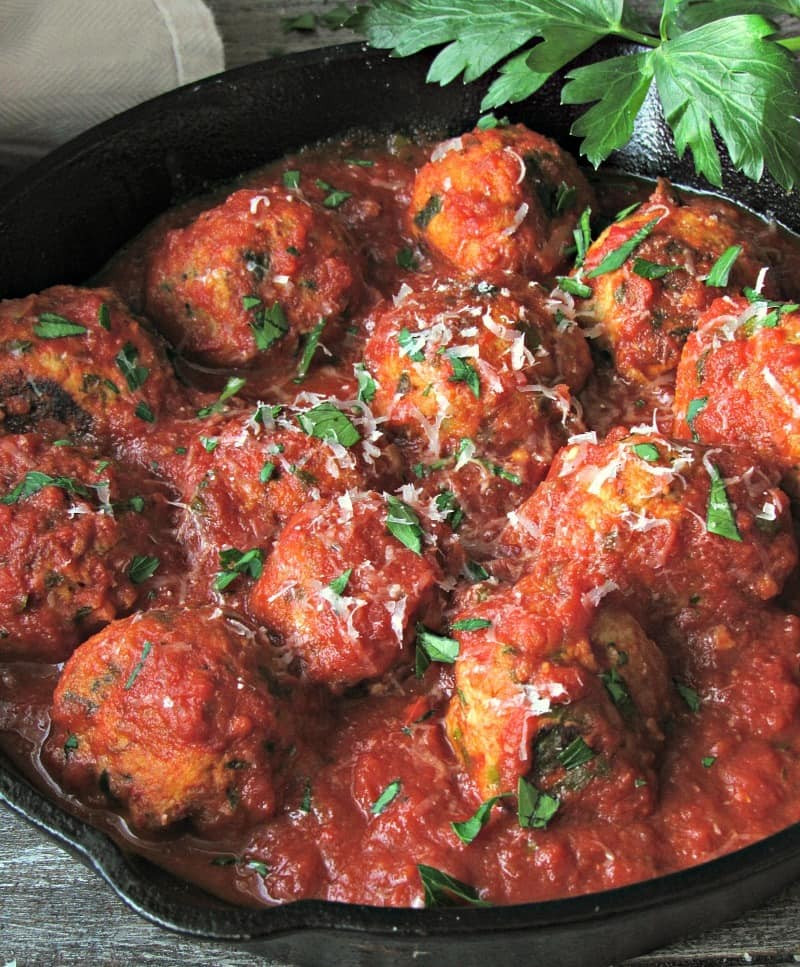 Once the sauce is combined, transfer the meatballs to the pot. Cover and simmer 25-30 minutes. Stir in the basil and cook another 2-3 minute then serve the Turkey Meatballs and Marinara with your favorite pasta.
Originally posted 2019-03-12 14:02:05.