20. Slow Cooker Lemon Thyme Butter Carrots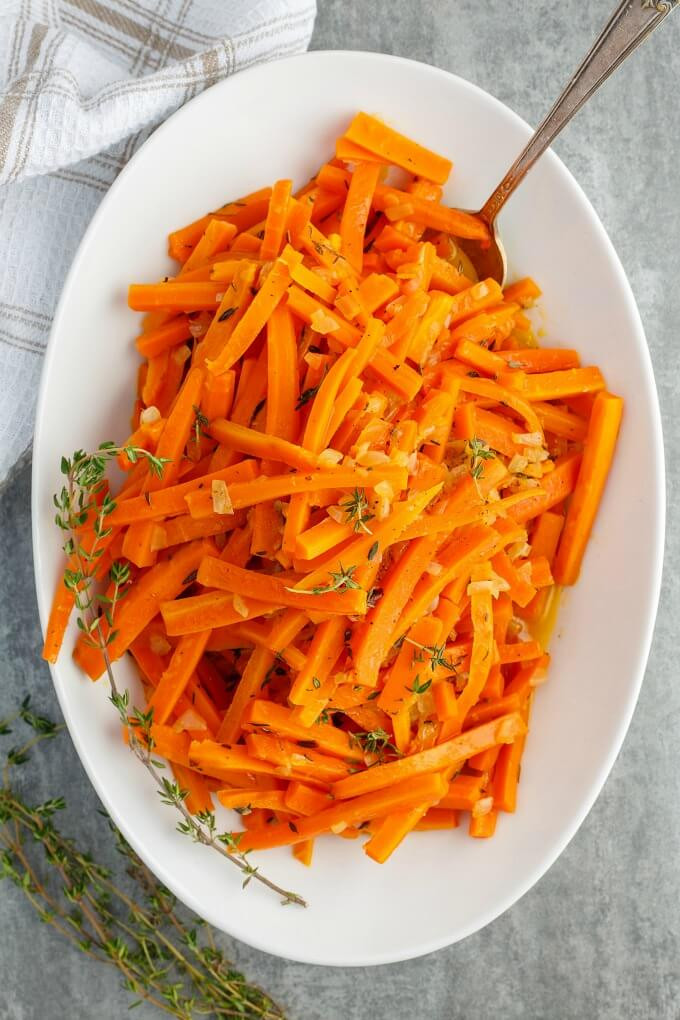 Ingredients:
2 lbs carrots, cut into matchsticks
1 onion, diced
1/4 cup butter
1 tbsp. freshly chopped thyme + more for garnish
1/4 cup freshly squeezed lemon juice
1 tbsp. lemon zest
2 tsp. brown sugar (optional)
Salt and pepper
Instructions:
Add carrots and onions to a 6-quart slow cooker (4-quart works, too! Just stir a bit more often.) Combine butter, thyme, zest, and lemon juice in a small bowl until thoroughly combined. Pour over carrots. Season with salt and pepper.
Cook on high heat for 3 hours, stirring halfway through.
Near the end of cook time, stir in 1 to 2 teaspoons of sugar depending on tartness of lemon juice (I prefer no sugar!)
Garnish with additional thyme if desired and serve!
Originally posted 2019-03-12 14:02:07.