18. Polish Lemon Sandwich Tea Cookies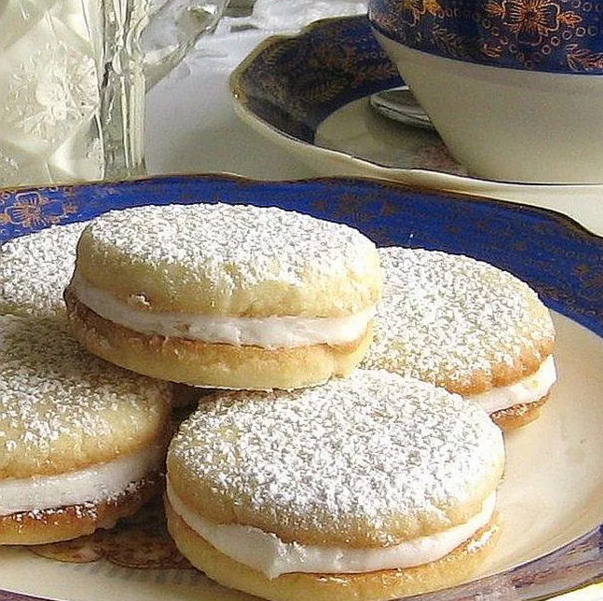 Ingredients:
For the Cookie Dough:
2/3 cup superfine sugar
8 ounces butter (room temperature)
1 large ​egg yolk (lightly beaten, room temperature)
2 teaspoons lemon juice
2 teaspoons lemon zest
2 1/4 cups all-purpose flour
For the Cookie Filling:
1/3 cup butter (room temperature)
4 cups confectioners' sugar
4 tablespoons lemon juice
1/2 teaspoon lemon zest
Optional: 1 tablespoon milk (more or less as necessary)
Garnish: confectioners' sugar
Instructions
In a medium bowl, cream together 1/3 cup softened butter, 4 cups confectioners' sugar, 4 tablespoons lemon juice, and 1/2 teaspoon zest. If the mixture is too thick, add milk 1 tablespoon at a time until desired consistency is achieved. This mixture should be thick but smooth.
To assemble the sandwich cookies, you can use a teaspoon to place dollops of filling; however, we prefer using a piping bag with a plain tip to pipe a spiral of filling onto the flat side of one cookie and then top with another cookie, flat side down. Twist the top cookie a little to make sure it is on securely. Dust the tops with confectioners' sugar.
Originally posted 2019-03-12 14:02:07.