2. Lemon Cookie Cheesecake Delight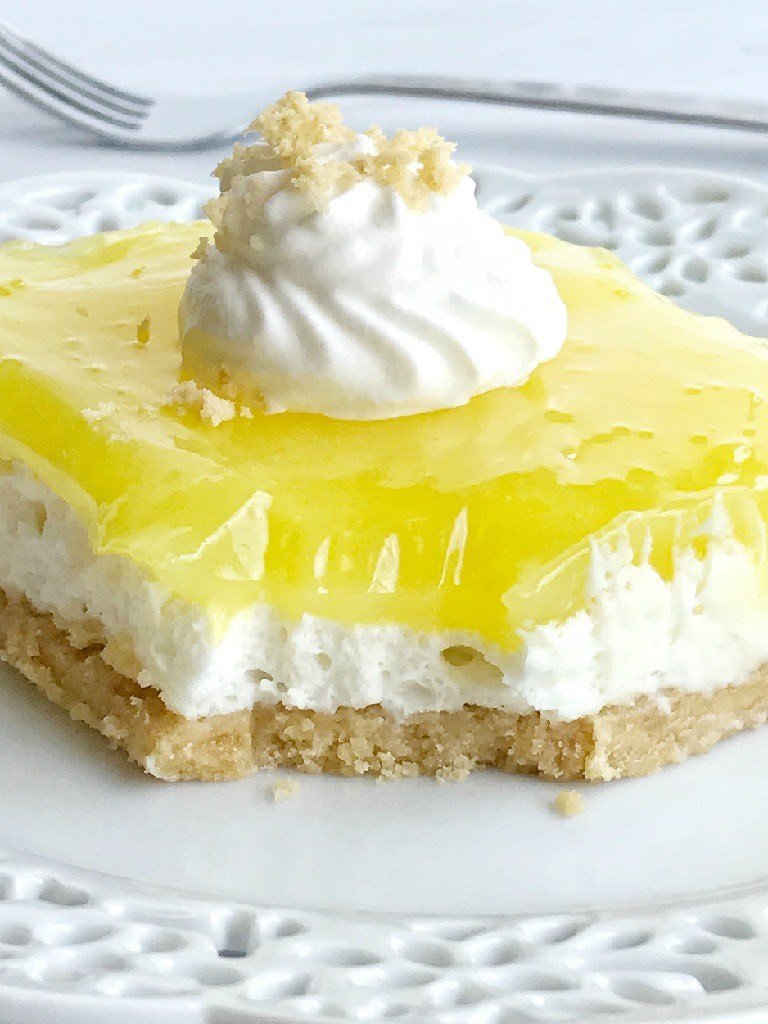 Ingredients
crust:
2 cups Lemon Oreo cookie crumbs
1 tablespoon granulated sugar
3 tablespoons butter, melted
cheesecake filling:
1 cup heavy whipping cream
1 block (8 oz) cream cheese, softened
1 cup powdered sugar
lemon topping
1 can (21 oz) lemon pie filling
Instructions
Heat oven to 350 degrees and spray a 9×13 baking dish with cooking spray.
To make the crust: Combine lemon oreo cookie crumbs, sugar, and melted butter in a mixing bowl and combine together. Pour into the prepared baking dish and press evenly into the pan. Bake for 8 minutes. Let cool completely.
To make the filling: Pour heavy whipping cream into a mixing bowl. Using an electric hand-mixer, or bowl of a stand mixer, beat cream until stiff peaks form and it's thick.
In another bowl, beat together the cream cheese and powdered sugar. Fold in the whipped cream. Pour it onto your graham cracker crust and gently spread out evenly over the crust.
Top the cheesecake layer with the can of lemon pie filling. Spread out evenly.
Cover with saran wrap and let refrigerate for 6 hours or for best results refrigerate overnight.
Garnish with additional whipped cream and cookie crumbs if wanted.
Notes
I crushed a little extra lemon cookies so that I could reserve some to sprinkle on top for garnish. I also whipped some additional heavy cream to pipe onto the top of each serving.
Originally posted 2019-03-12 14:02:07.