11. Strawberry Lemon Cookie Bars With Lemon Glaze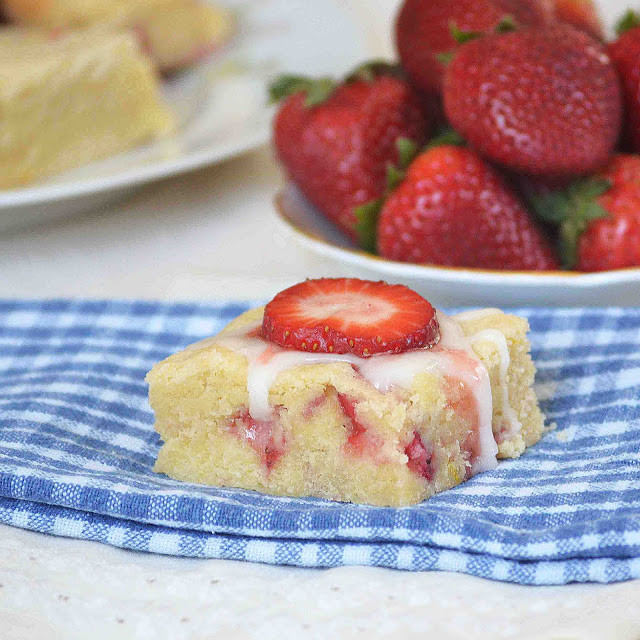 Ingredients:
2 1/4 cups flour
1/2 tsp baking powder
1/2 tsp salt
3/4 cup sugar
3 tbs lemon zest
1 cup of room temperature butter
1 tbs of lemon juice
1 egg
1/2 cup diced fresh strawberries (don't use frozen please)
Instructions:
Preheat oven to 350.
In a large bowl sift together flour, baking powder and salt.
In the bowl of your electric mixer cream sugar and butter together.
Mix in egg, lemon juice and zest.
Mix in flour mixture.
Fold in diced strawberries by hand.
Line an 8 x 8 baking dish with foil.
Press dough into the bottom of the pan.
Bake for about 35-45 minutes or until a toothpick is inserted and comes out clean.
Let the bars cool before cutting and glazing.

For the Glaze : 1 cup of confectioners sugar and the juice of half a lemon.  Whisk together and pour over cut and cooled bars.
Originally posted 2019-03-12 14:02:07.