28. Instant Pot Vegan Pumpkin Coffeecake Steel-Cut Oatmeal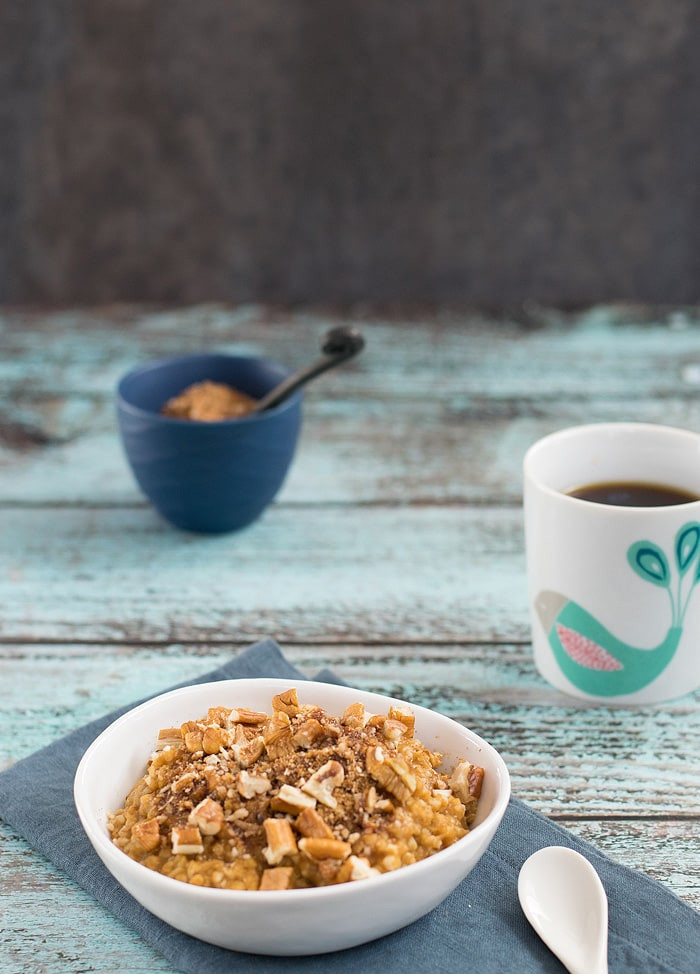 Ingredients:
Instant Pot Ingredients:
4½ cups water
1½ cups steel-cut oats
1½ cups pumpkin puree (or 1 15 oz can)
2 teaspoons cinnamon
1 teaspoon allspice
1 teaspoon vanilla
Coffee Cake Topping
½ cup coconut sugar or brown sugar (or sweetener of choice, to taste)
¼ cup pecans or walnuts, chopped
1 tablespoon cinnamon
Instructions:
Add all the instant pot ingredients to your stainless steel insert and put it into the base. Secure the lid and make sure the valve is closed. Set on manual and cook for 3 minutes.
While the oats are cooking, mix all the topping ingredients together and store in an airtight container.
Once the oats are cooked, allow the pressure to come down naturally. Once the silver pressure indicator goes down you can open the lid.
Serve sprinkled with topping and/or your favorite nondairy milk!
Originally posted 2019-03-12 14:01:51.