Vegan Cinnamon Raisin Quick Bread Recipe — an easy recipe for moist and satisfying healthy cinnamon raisin bread made with delicious whole ingredients. Vegan, Gluten-Free, Dairy-Free, Whole Grain.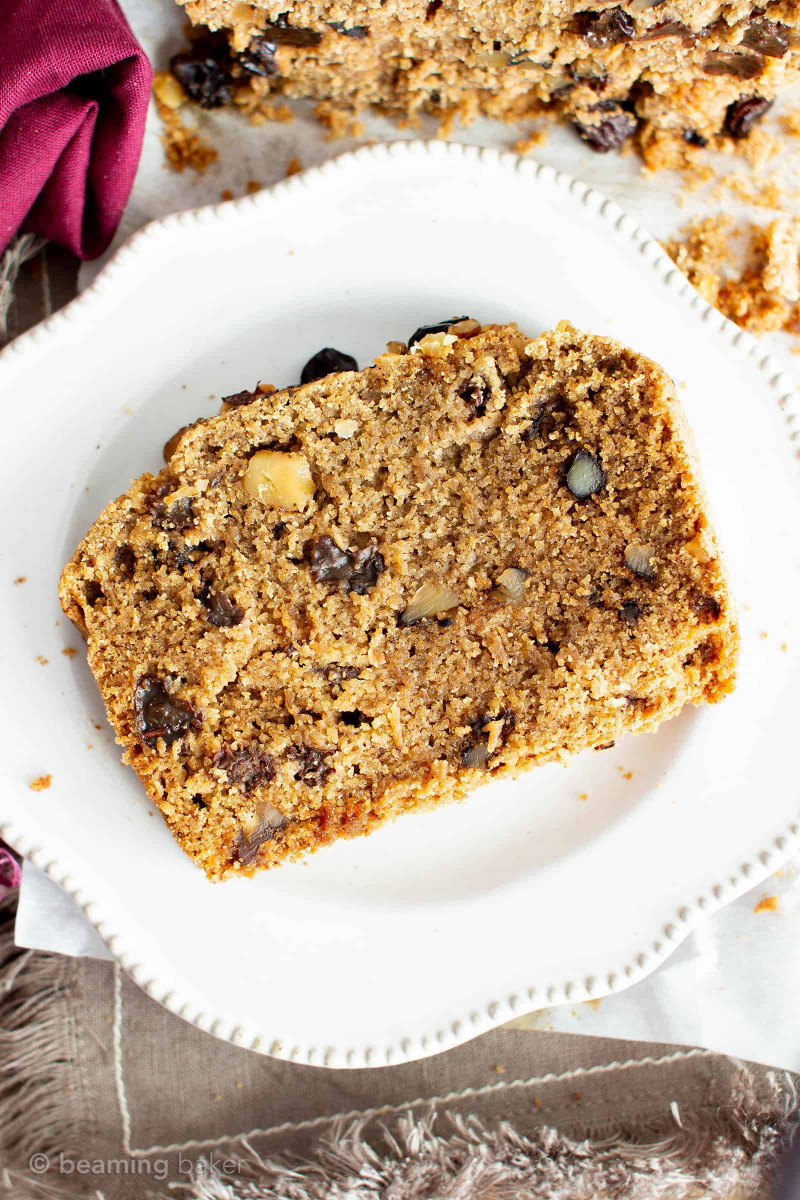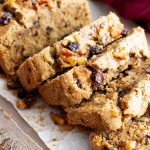 Ingredients
Dry Ingredients:

2 ¼ cups gluten free oat flour – if using homemade, make sure it's very finely ground (not coarse)
½ cup finely ground, blanched almond flour
2 ½ teaspoons ground cinnamon
1 teaspoon baking soda
½ teaspoon baking powder
¼ teaspoon salt
Wet Ingredients:
¾ cup water
½ cup non-dairy milk
3 tablespoons melted coconut oil
¼ cup coconut sugar
¼ cup pure maple syrup
1 teaspoon pure vanilla extract
Add-in Ingredients:
¾ cup raisins
½ cup walnuts, chopped (optional)
Optional Topping:
1 tablespoon walnuts, chopped
½ tablespoon raisins
Instructions
Preheat the oven to 350°F. Line an 8-inch loaf pan with parchment paper or greased foil. Set aside.
In a large bowl, sift together all the dry ingredients: oat flour, almond flour, cinnamon, baking soda, baking powder and salt.
Add water and milk to a microwave-safe bowl. Heat in 10-second increments until just warm. This will prevent the melted coconut oil from solidifying once mixed with these liquids.
…..
…..
…..
…..
Visit Vegan Cinnamon Raisin Quick Bread for full instructions
Originally posted 2019-01-31 13:09:15.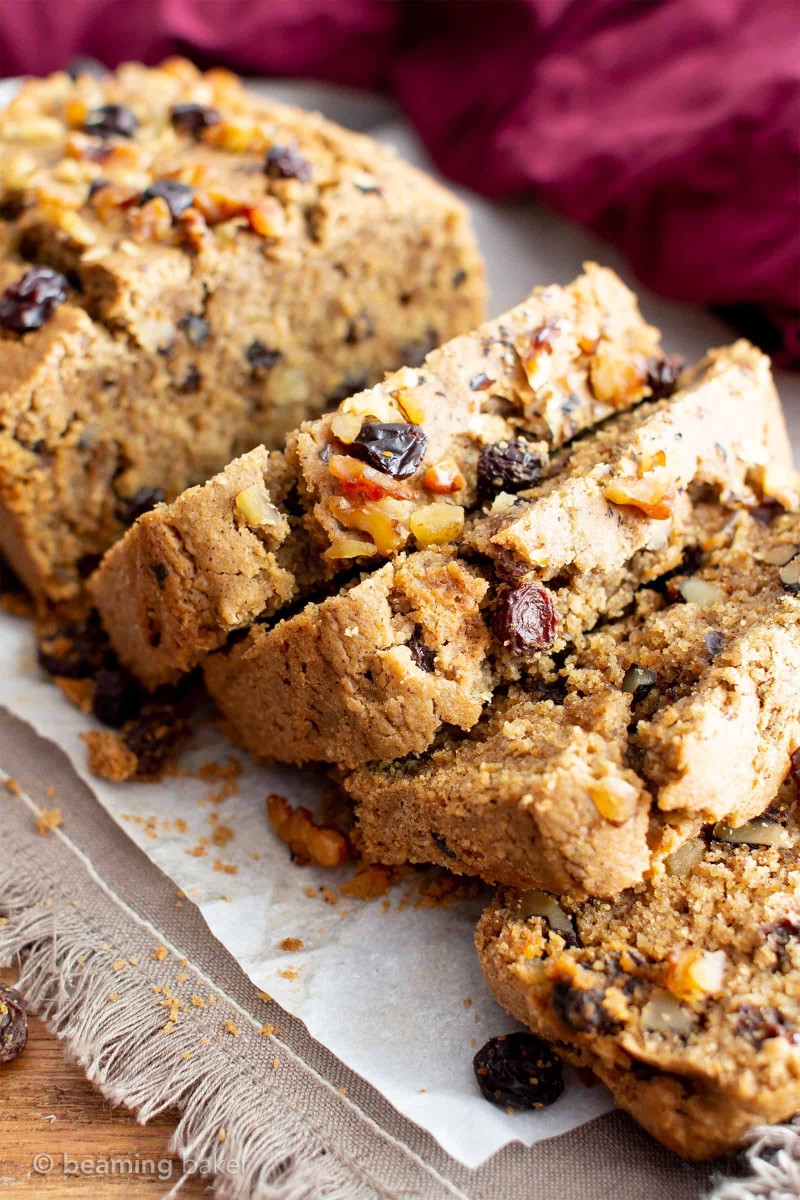 Originally posted 2019-01-31 13:09:15.