20. Instant Pot Rice & Beans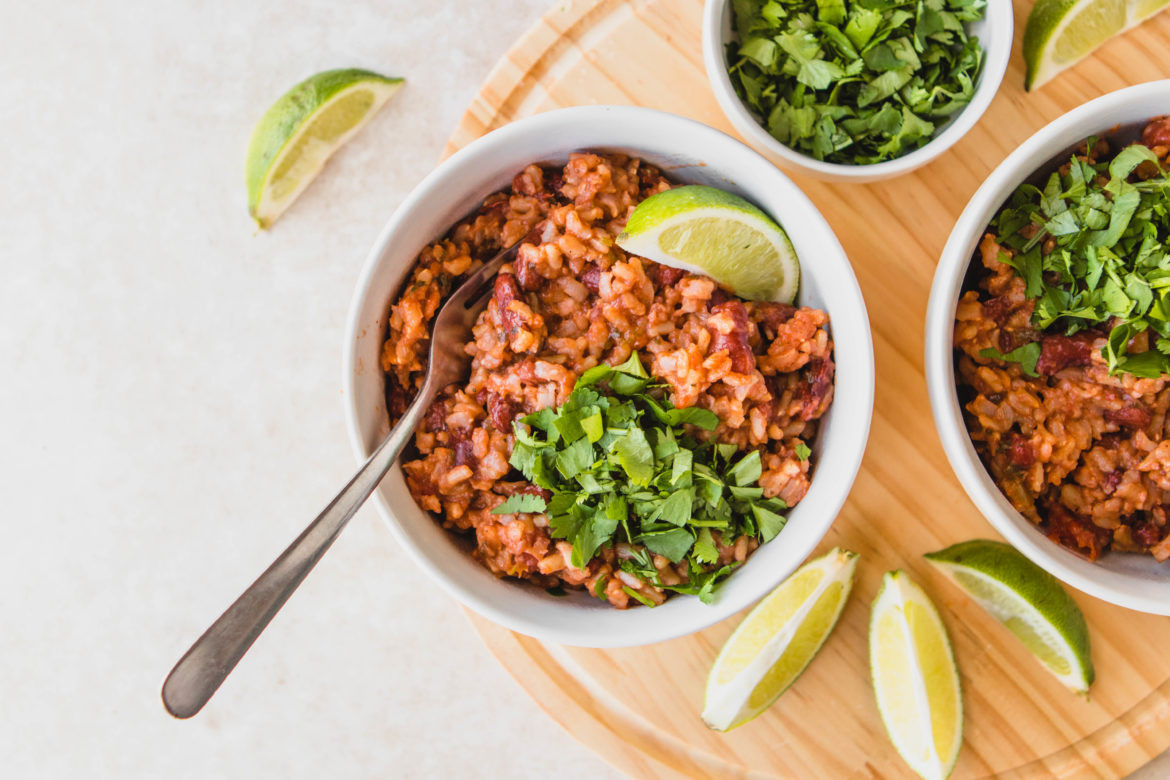 Ingredients:
1 1/4 cup dry Red Kidney Beans
1 1/2 cup dry Brown Rice
1 cup Salsa
½ bunch Cilantro, stems and leaves divided
3 cups Vegetable Broth
2 cups Water
Instructions:
First, chop your Cilantro, keeping the leaves and stems roughly separated.
Add the dried Beans and Rice to the bottom of your Instant Pot.
Gently pour the Vegetable Broth and Water over the Rice and Beans, then give everything a good stir.
Next, add the Salsa and stems of the Cilantro into the pot. Do not mix!
Close the Instant Pot, set the valve to Sealing, and use the Manual Mode to cook on High for 25 Minutes.
One the cook time finishes, let the Instant Pot release pressure for an additional 10 Minutes (leave the "Keep Warm" feature on).
Finally, move the valve from Sealing to Venting to release all remaining pressure, and serve the Beans and Rice warm. Garnish with the chopped Cilantro leaves, and anything else you desire!
Notes
A few of my beans rose to the top of the mixture, and I noticed they looked a little "dry" when I opened the pot. If this happens to you, simply mix the Beans and Rice together, then cover the pot again and let sit for 12 – 15 minutes.
Different beans require different amounts of time to cook in the pressure cooker, so I would be wary of substitutions. If you do decide to use a different bean, make sure to cook the mixture for at least 22 minutes, so the brown rice will cook completely.
Originally posted 2019-03-12 14:01:51.