10. Spritz Pumpkin Cookies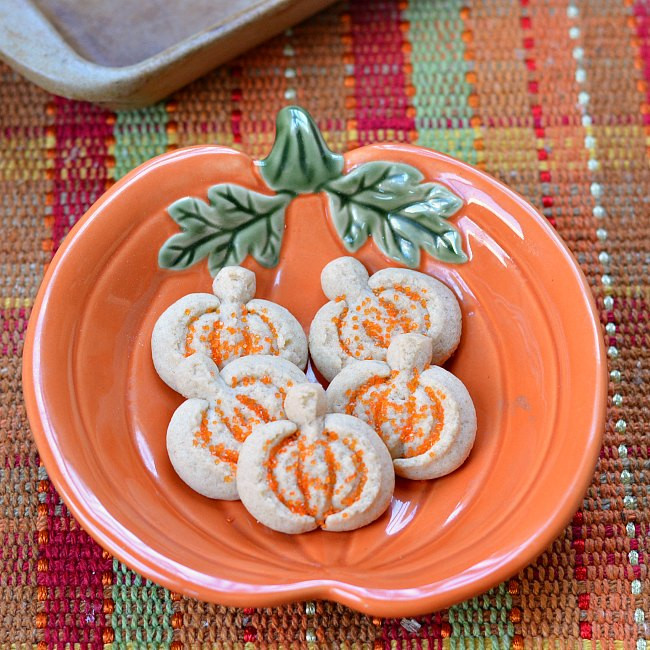 Ingredients:
3/4 cup butter, softened
1/2 cup sugar
1/4 teaspoon salt
1 egg
1/2 teaspoon vanilla extract
2 cups flour
1-2 teaspoons pumpkin pie spice
Instructions:
Cream together butter, sugar and salt until light and fluffy. This will take about 5 minutes.
Beat in egg and vanilla extract until combined.
Add flour and pumpkin pie spice. You can use as much or little of the spice as you like and adjust according to taste.
Mix on low until flour is incorporated.
Pre-heat oven to 400 degrees.
Fill OXO Cookie Press with cookie dough. Press dough on to ungreased baking sheets. You can put the cookies close together as they will not spread. Decorate with colored sugar, if desired.
Bake for 8-10 minutes or until cookies are brown around the edges. I found 8 minutes was plenty of time.
Originally posted 2019-03-12 14:01:47.