8. Chocolate Dipped Strawberries Spritz Cookies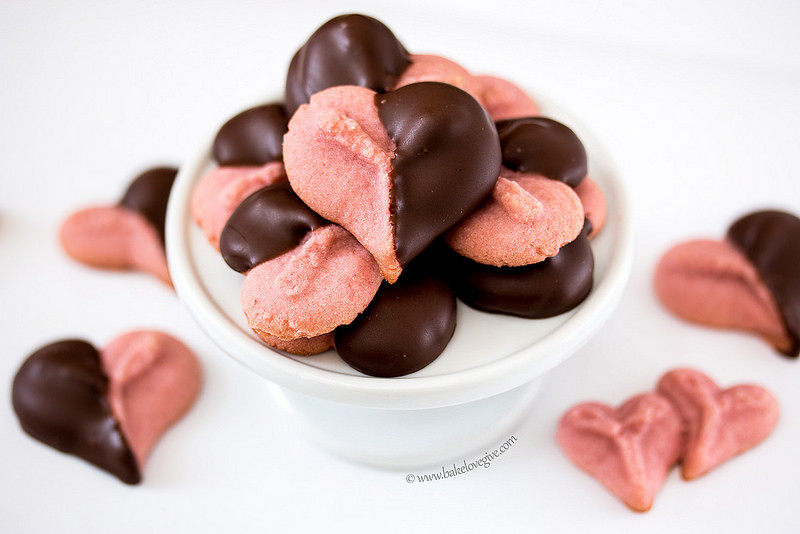 Ingredients:
1 cup shortening
1 egg
2¼ cups all-purpose flour
¾ cup white sugar
½ teaspoon salt
¼ teaspoon baking powder
2 tablespoons strawberry jam
3-4 drops burgundy or red food coloring
1 cup dark chocolate melting wafers
Instructions:
Preheat oven to 375 degrees F (190 degrees C).
Cream together shortening and egg. Gradually mix in the flour, sugar, salt and baking powder until well combined.
Add strawberry jam and mix well. Add food coloring to desired color.
Put through the cookie press onto cookie sheets.
Bake at 375 degrees F (190 degrees C) for 8-10 minutes or until very light brown and set.
Microwave chocolate melting wafers in 30 second intervals, stirring until smooth.
Dip half of each cookie in melted chocolate and transfer to parchment paper to set.
Store in an airtight container for up to one week.
Originally posted 2019-03-12 14:01:47.