16. Almond Cream Spritz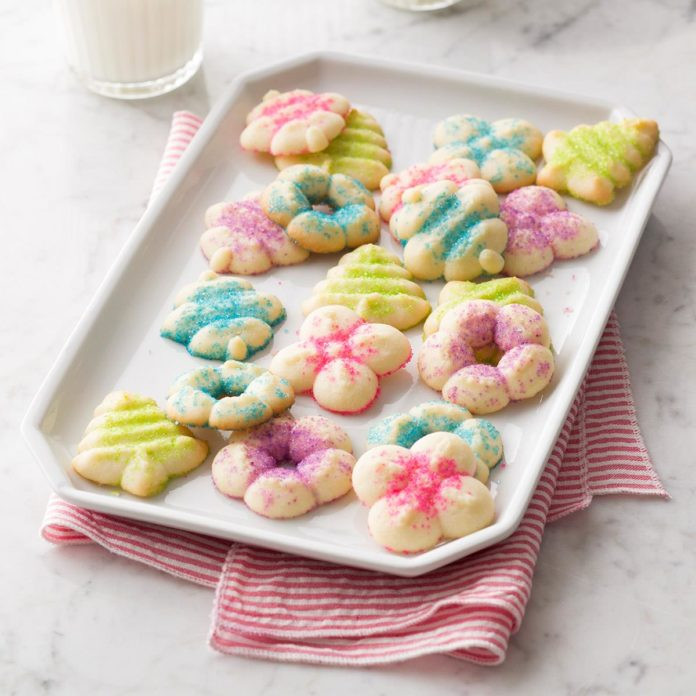 Ingredients:
1 cup butter, softened
3 ounces cream cheese, softened
1/2 cup sugar
1/2 teaspoon almond extract
1/4 teaspoon vanilla extract
2 cups all-purpose flour
Colored sugar or finely chopped almonds
Instructions:
Cream butter, cream cheese and sugar until light and fluffy. Beat in extracts. Gradually beat in flour. Refrigerate, covered, 30 minutes.
Preheat oven to 375°. Using a cookie press fitted with a disk of your choice, press dough 2 in. apart onto ungreased baking sheets. Sprinkle with colored sugar.
Bake until set, 8-10 minutes. Cool on pans 1 minute. Remove to wire racks to cool.
Originally posted 2019-03-12 14:01:47.