21. Simple Spritz Cookie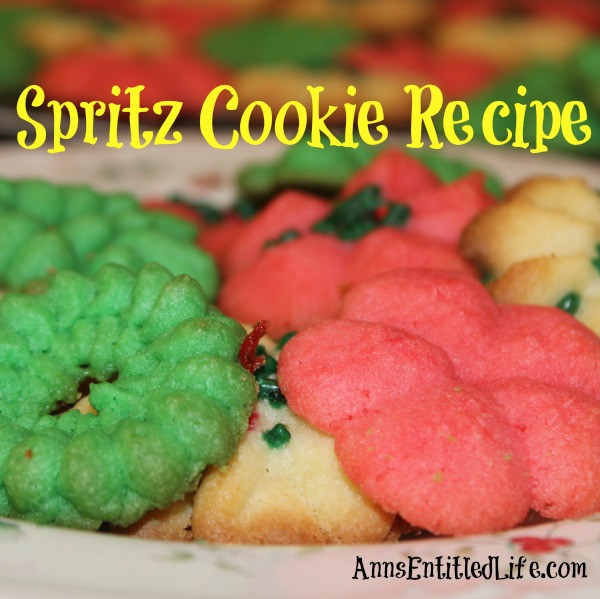 Ingredients:
2 1/4 cups Flour
3/4 cup Sugar
1 cup salted Butter (if using unsalted butter, add 1/2 tsp salt)
2 Egg Yolks
1 tsp Vanilla
Colored Food Dye (if desired)
Sprinkles if desired (if desired)
Instructions:
Sift together flour & salt (if you used unsalted butter)
Cream together sugar & butter.
Add egg yolks & vanilla.
Stir in the sifted flour.
Beat well.
Add food coloring if desired. If you want more than one color, divide the dough, add 6-8 drops of food coloring, mix very well.
Chill dough for 1-2 hours.
Preheat oven to 400°.
Load dough into your cookie gun (assembled according to the directions of your cookie dough gun manufacturer).
Decorate if wanted – sprinkles are best as they melt and don't make a mess.
Bake 7-8 minutes, until bottoms are lightly brown.
When you pull the sheets out of the oven, allow to cookies rest on cookie sheet 1-2 minutes, then transfer to a wire rack to cool completely.
These Spritz Cookies freeze extremely well.
Makes 4 dozen Spritz Cookies
Originally posted 2019-03-12 14:01:47.