4. Crispy Garlic Smashed Baby Potatoes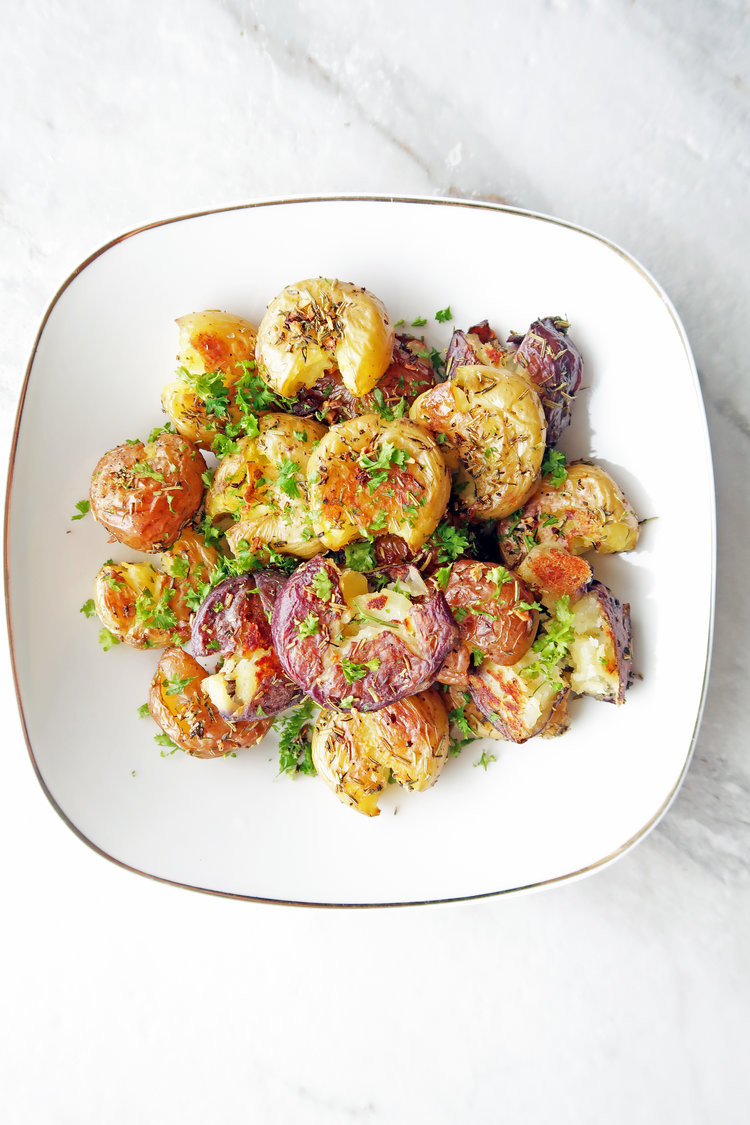 Ingredients:
1 lb (16 oz) baby potatoes
2 garlic cloves, minced
1 tsp dried rosemary
1 tsp dried thyme
Salt and pepper
2 tbsp olive oil
Optional: parsley for garnish
Instructions:
Preheat oven to 425 degrees F.
Boil potatoes in salted water until the potatoes are softened and a fork can easily poke into a potato, about 15-18 minutes, depending on the size of the potatoes. Drain and pat the potatoes dry using a paper towel.
Place the potatoes on a baking sheet (cover the baking sheet with aluminum foil for easy cleanup). Toss the potatoes with garlic, rosemary, thyme, salt, pepper, and oil.
Take a fork and carefully press down on each potato until the potato is flattened, but still holds together.
Space the potatoes on the baking sheet so they are not touching. Bake for 20-25 minutes, until the potatoes are crispy and lightly golden in appearance. Garnish with parsley if you like. Serve immediately.
Nutrition Information (per serving)
Calories: 146
*Nutritional values are estimated based on the ingredients used by the author; your ingredients may differ.
Originally posted 2019-03-12 14:01:53.