Paleo Breakfast Bread — This paleo fruit and nut bread is an amazingly nutrient rich food, made with a base of almond meal, mashed banana, a couple of eggs and a touch of coconut oil — the rest is a boatload of chopped dried fruits, nuts, and seeds.  And guess what?  It's really good!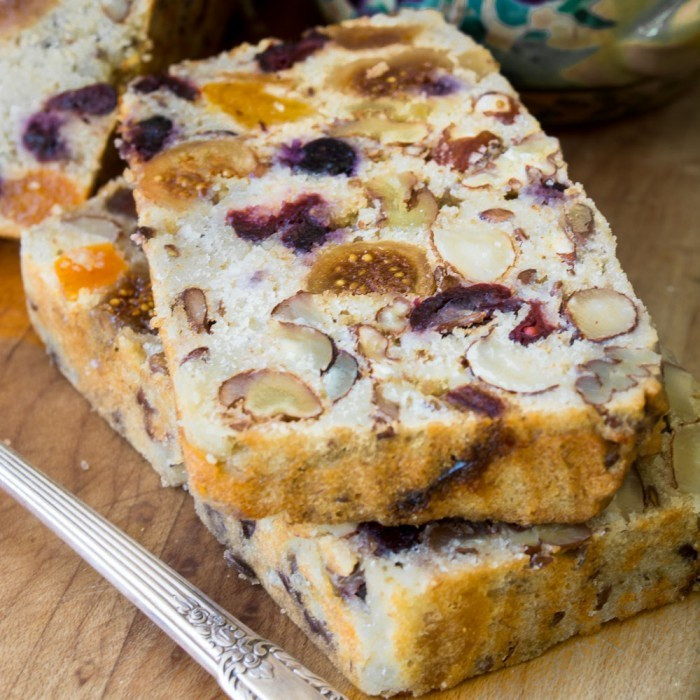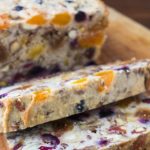 Ingredients
2 ripe bananas
2 large eggs
1/4 cup melted unrefined coconut oil
2 cups almond flour
1 tsp baking powder
1/4 tsp salt
2 Tbsp flax seeds (whole)
2 cups rough chopped nuts (I used almonds, pecans, pistachios, walnuts, and hazelnuts.)
2 cups rough chopped dried fruits (I used apricots, figs, cranberries, dates, pineapple, and blueberries.)
Instructions
Set oven to 350F
Lightly spray a standard loaf pan. I like to line it with a sheet of parchment so I can lift the bread out for slicing.
Mash the two bananas really well. I actually did this in my small food processor to get a smooth result. Put them into a large mixing bowl and whisk in the eggs and coconut oil really well.
Stir in the flour, baking powder, and salt and blend well.
Fold in the fruits, nuts, and seeds and blend until everything is well distributed.
…
…
Visit Paleo Breakfast Bread for full instructions
Originally posted 2019-01-26 04:41:33.
Notes
Nutrition Facts. Amount per Serving : Calories: 397.89 kcal | Fat: 27.38 g | Saturated fat: 6.51 g | Carbs: 34.18 g | Protein: 10.51 g | Fiber: 7.07 g | Sugar: 17.92 g | Sodium: 95.83 mg | Trans fat: 0.0 g | Cholesterol: 31.0 mg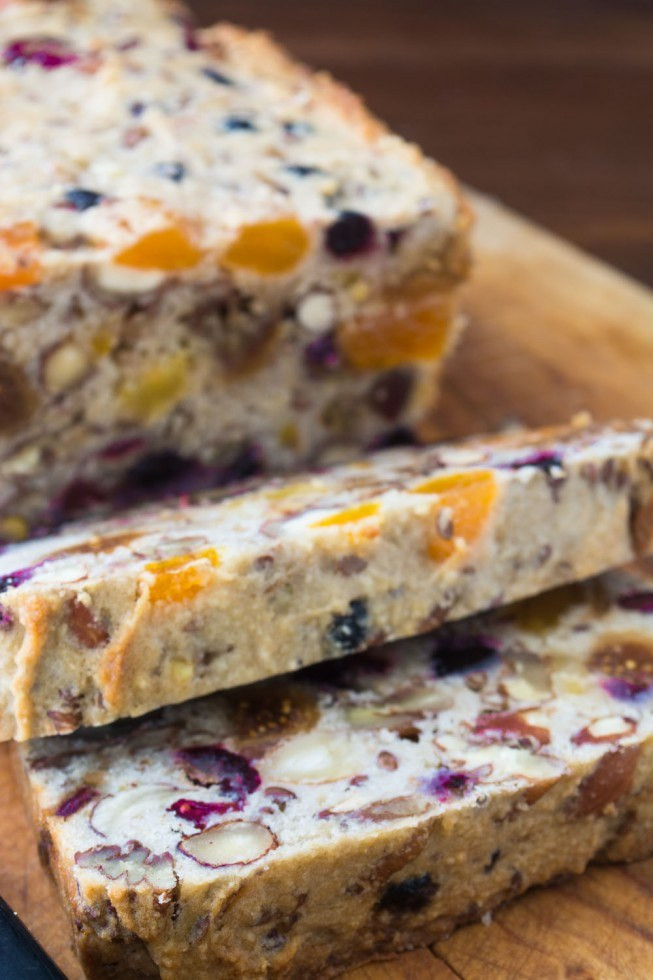 Originally posted 2019-01-26 04:41:33.