Today I'm sharing an amazing grilled chicken sandwich recipe with Pineapple Salsa that comes together even on a busy weeknight that the whole family will love.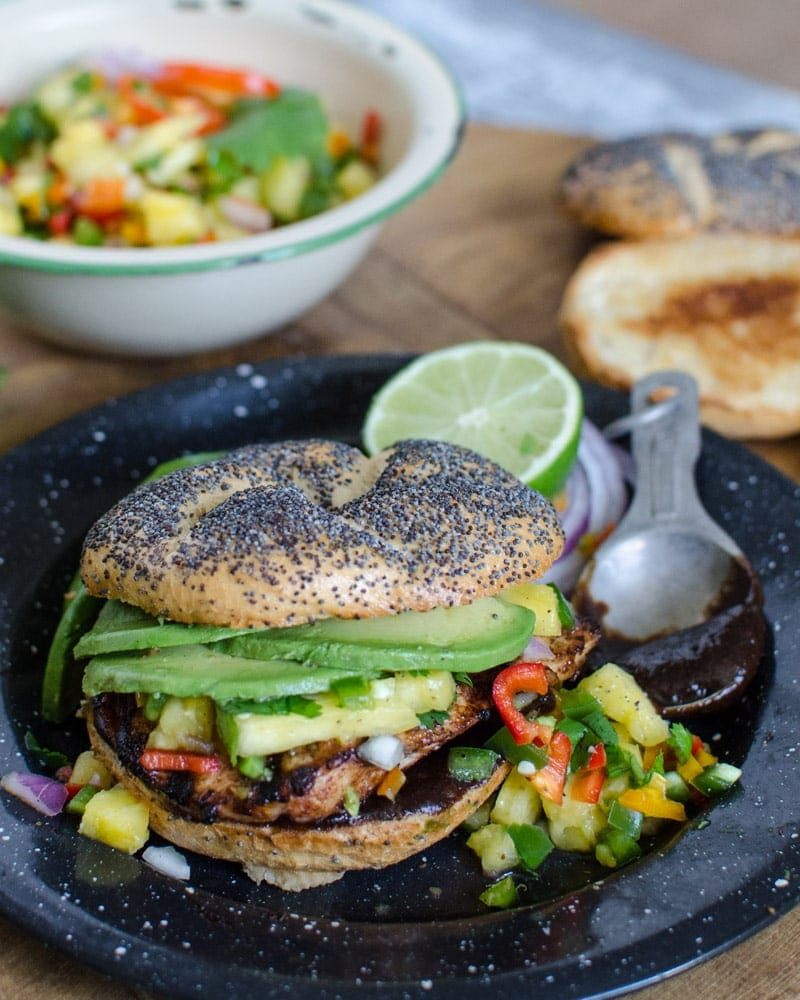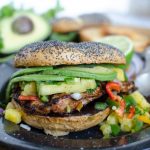 Ingredients
For the chicken:

1-2 pounds chicken breast
2 tablespoons olive oil
KC Masterpiece BBQ Sauce Mix (original)
For the Pineapple BBQ Sauce:
1 package KC Masterpiece BBQ Sauce Mix (original)
3/4 cup pineapple juice
3 tablespoons white vinegar
For the Pineapple Salsa:
3 cups chopped fresh pineapple (core and outside removed)
1/4 cup finely diced red onion
1/2 cup finely chopped red or yellow or orange bell pepper
1 japelano finely chopped, optional
1/4 cup chopped cilantro
juice of one lime
salt and pepper to taste
Instructions
To prepare the chicken, use a meat mallet or a rolling pin to flatten the chicken so that it is uniformly a 1/2 inch thick. You can also cut very large chicken breast in half (like you would to butter fly it, but cut all the way through making two pieces). Your pieces of chicken should be about 5 inches long and 1/2 inch thick. Cut accordingly so that they are pretty uniform in size and will fit on a bun nicely once cooked. You'll want as many pieces of chicken as you plan to make sandwiches. Pat the chicken dry with a paper towel. Brush both sides with olive oil.
…..
…..
Visit Weeknight Grilled Chicken Sandwiches with Pineapple Salsa for full instructions
Originally posted 2019-01-31 09:55:51.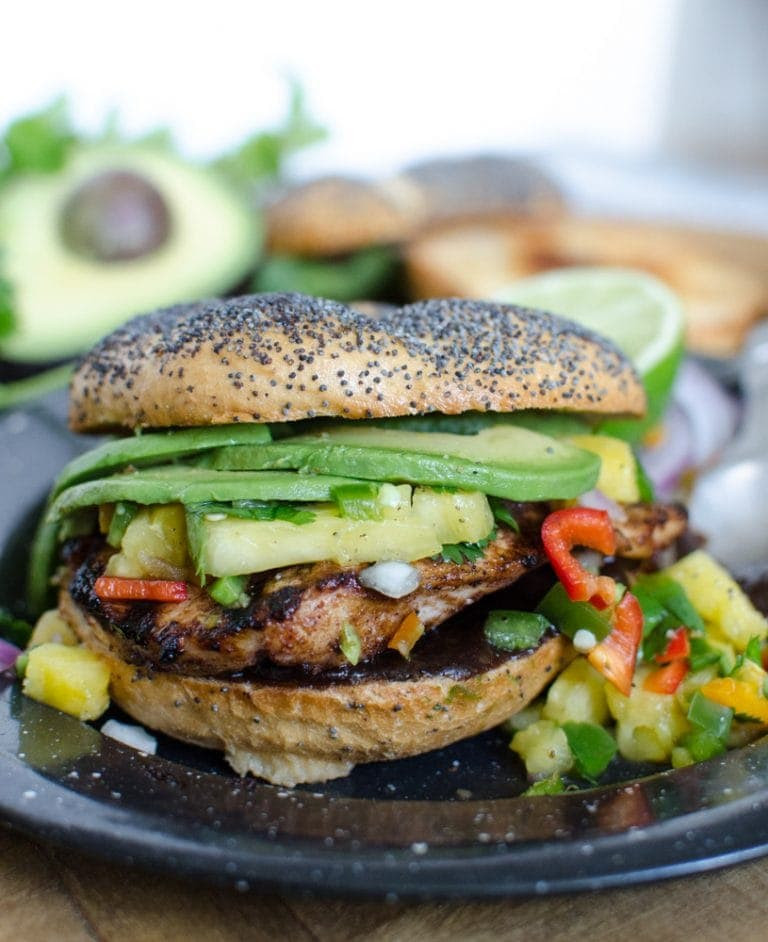 Originally posted 2019-01-31 09:55:51.