A perfect summer dessert, these No Bake Lemon Blueberry Cheesecake Bars are refreshing & full of fruity flavor! They're vegan, gluten-free & easy to make with just a handful of ingredients, including Silk's Dairy-Free Yogurt Alternative!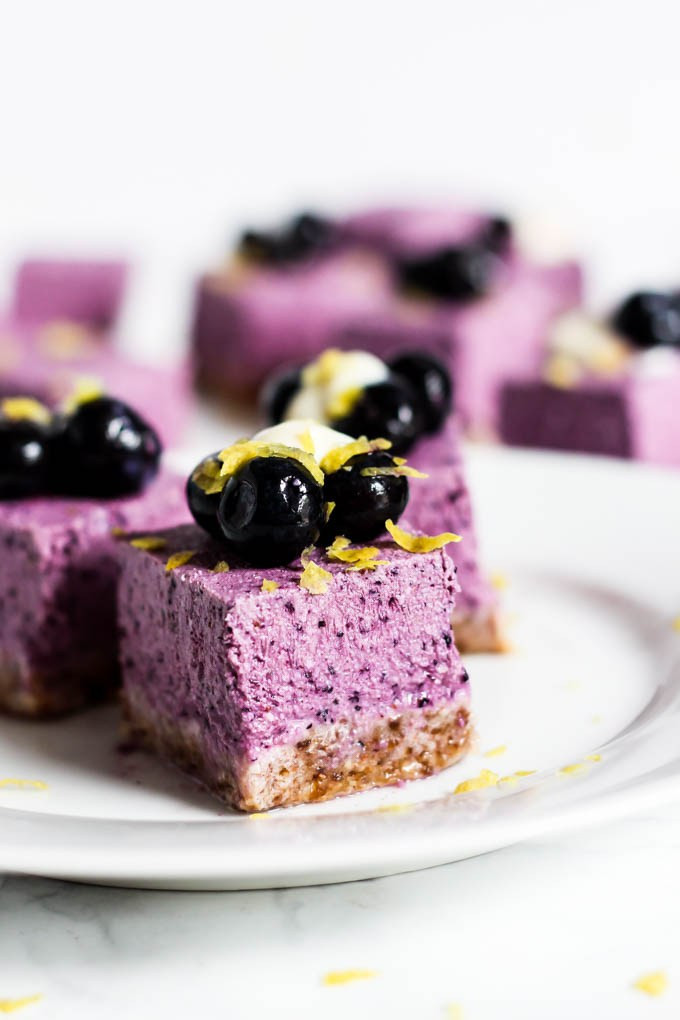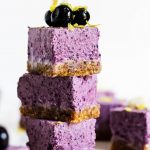 Ingredients
1 cup almonds*
1 cup pitted dates
2 cups frozen blueberries, plus more for garnish
1 1/2 cups raw cashews, soaked overnight & drained
3/4 cup Silk Plain Soy Dairy-Free Yogurt Alternative
1/4 cup + 2 tablespoons lemon juice
1 1/2 teaspoons vanilla extract
1/8 teaspoon salt
Lemon zest, for garnish
Instructions
Line a 9×9 baking pan with foil or parchment paper. You can also use a springform pan (don't line if using this).
In a food processor or high-powered blender, add almonds, dates, and a pinch of salt. Blend until a soft dough forms, adding 1-2 tablespoons of water if needed.
Press the dough into the bottom of the pan until it forms an even layer. Place in the fridge.
In the same food processor, add blueberries, drained cashews, yogurt, lemon juice, vanilla, and salt. Blend until completely smooth.
…..
…..
Visit www.emilieeats.com for full instructions
Originally posted 2019-01-28 09:11:04.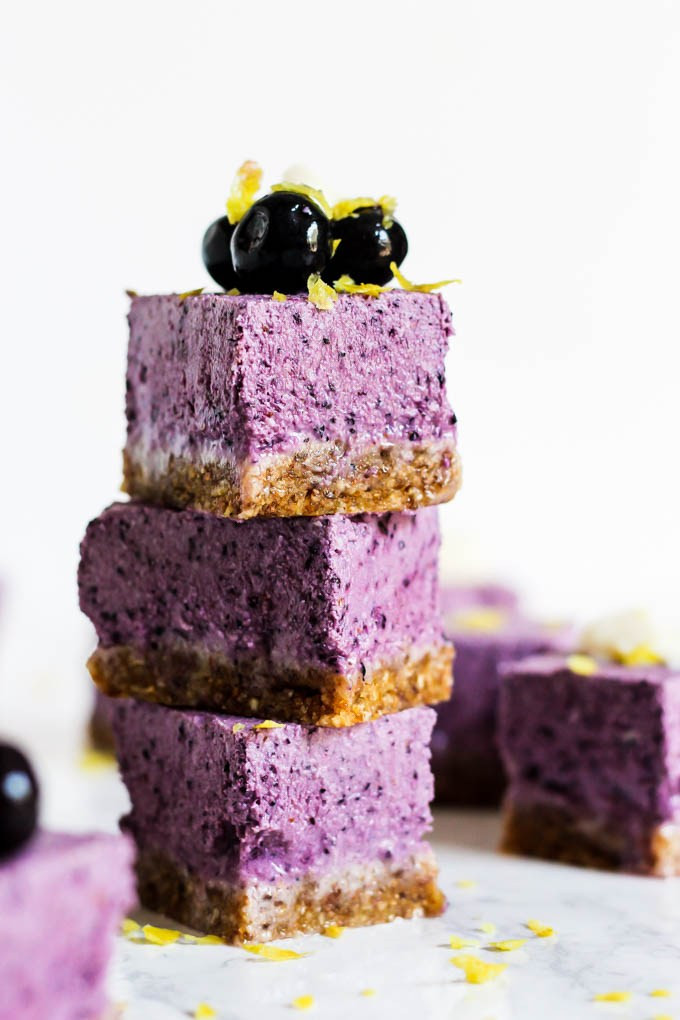 Originally posted 2019-01-28 09:11:04.