If you know what you are making and what ingredients you will use, you can remove low fat foods from your life, especially if you are a big fan of fast food. But just because you eat healthy does not mean you can not enjoy a delicious dinner. Today, we're going to show you a simple balsamic recipe for healthy chicken meat stuffed with asparagus and cherry tomatoes.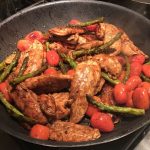 Ingredients
1/4 cup light Italian dressing
3 tbsp. balsamic vinegar
red pepper flakes
1 tsp. honey
1 1/4 lb. chicken tenderloins
2 tbsp. olive oil
1 tsp. salt
1 tsp. black pepper
1 lb. asparagus
1 cup cherry tomatoes
Instructions
Whisk together the Italian dressing, balsamic vinegar, red pepper flakes and honey. Set the bowl aside when done.
On your stove, heat up a large pan with olive oil over medium/high heat.
Season the chicken salt and pepper and place it in the pan. Cook for about 7 minutes, turning the chicken over halfway through.
Add the dressing mixture to the pan and coat the chicken. Remove the chicken, but leave the leftover dressing mixture in the pan.
…..
…..
Visit Healthy Chicken Tenders Recipe With Asparagus & Tomatoes for full instructions
Originally posted 2019-01-22 22:37:30.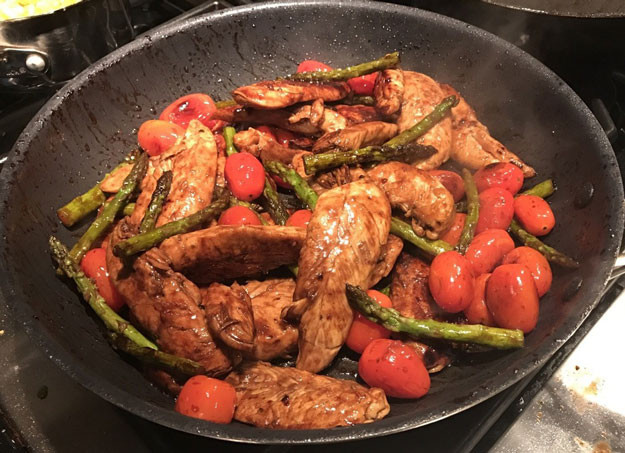 Originally posted 2019-01-22 22:37:30.