Spring Pea and Pasta Salad with Chicken and Asparagus — If your herb garden is going strong, you can snip parsley and chives fresh from the source. Tarragon is worth seeking out for this dish; its anise notes are the distinguishing flavor.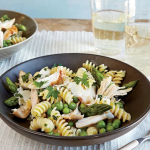 Ingredients
1 tablespoon chopped fresh flat-leaf parsley
1 tablespoon finely chopped chives
3 tablespoons extra-virgin olive oil
2 teaspoons minced shallots
2 teaspoons chopped fresh tarragon
1 teaspoon Dijon mustard
1/2 teaspoon kosher salt
1/4 teaspoon black pepper
2 cups shredded roasted skinless, boneless chicken breast halves
8 ounces uncooked fusilli pasta
1 1/2 cups (1 1/2-inch) pieces asparagus
1 cup fresh or frozen, thawed green peas
3 ounces Parmigiano-Reggiano cheese, grated (about 3/4 cup)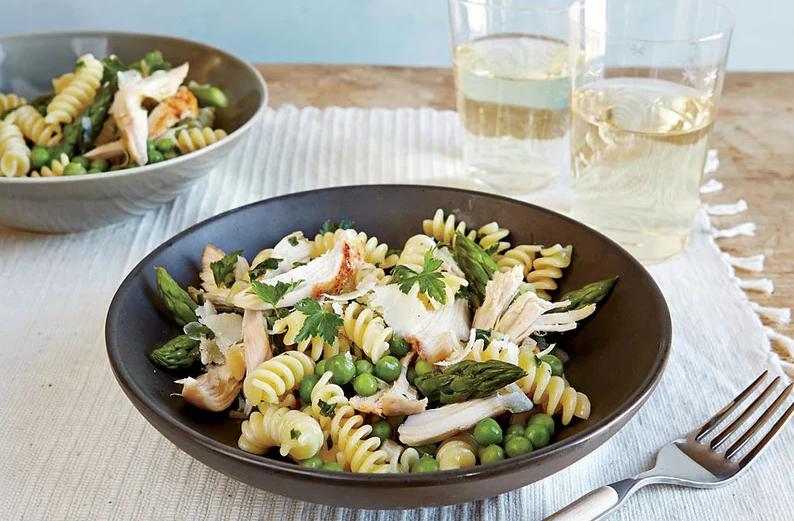 Originally posted 2019-01-22 22:37:30.