Rich chocolate sugar cookies are topped with a creamy buttercream frosting for the perfect Frosted Chocolate Sugar Cookies. Perfect for Valentine's Day, or any day for that matter!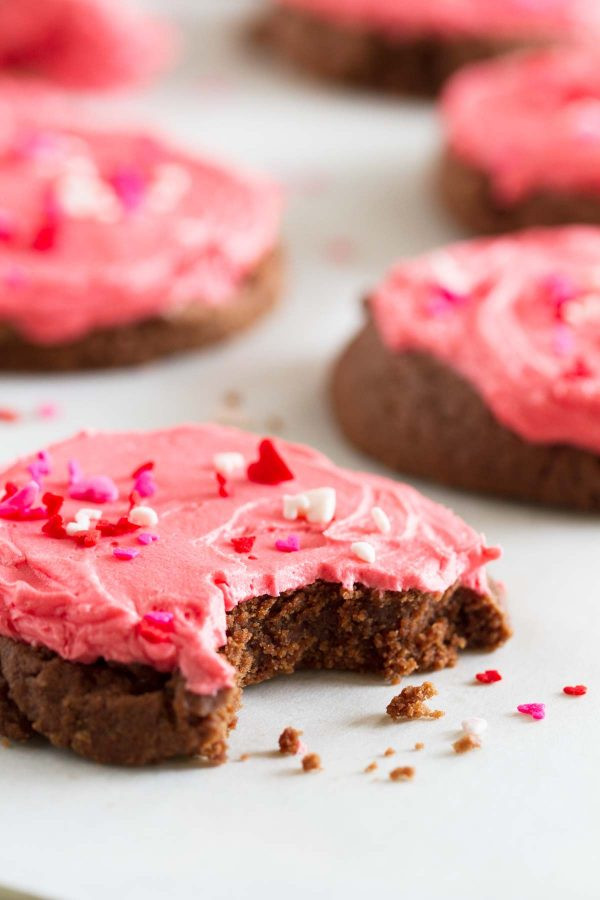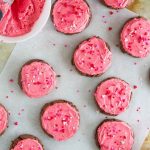 Ingredients
COOKIES:

1 cup softened butter
1 1/2 cups granulated sugar
3/4 cup vegetable oil
1/4 cup sour cream
2 egg yolks
1 teaspoon vanilla extract
3 1/2 – 4 cups all-purpose flour
3/4 cup unsweetened cocoa powder
1 teaspoon baking powder
1/2 teaspoon salt
FROSTING:
1/2 cup softened butter
1 teaspoon vanilla extract
1/2 teaspoon salt
1 1/2 – 2 cups powdered sugar
1-2 tablespoons milk
food coloring, (optional)
Instructions
Preheat the oven to 350ºF. Line a baking sheet with parchment paper or a silpat liner. (Or lightly grease the baking sheet.)
In a large bowl or the bowl of a stand mixer, beat the butter until it is smooth. Add the sugar, vegetable oil, sour cream, egg yolks, and vanilla extract. Mix until combined.
In another bowl, mix together the flour, cocoa powder, baking soda and salt until completely combined. Add the dry ingredients all at once to the wet ingredients and mix just until combined.
Using a 3 tablespoon scoop, scoop the dough onto the baking sheet, leaving at least 2 inches between each cookie.
…..
…..
Visit Frosted Chocolate Sugar Cookies for full instructions
Originally posted 2019-01-29 09:49:45.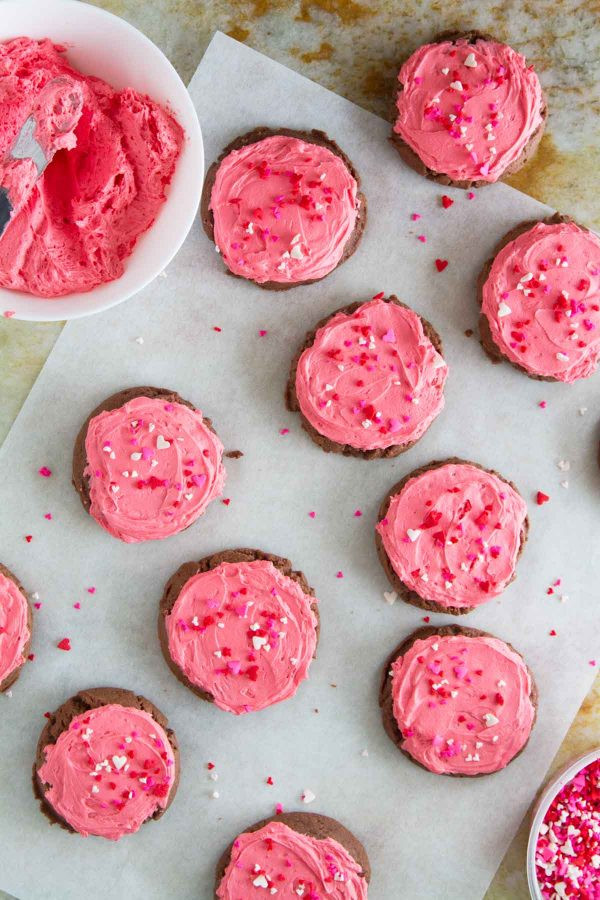 Originally posted 2019-01-29 09:49:45.