Avocado Maki Sushi is a homemade traditional Japanese food. So healthty and yummy!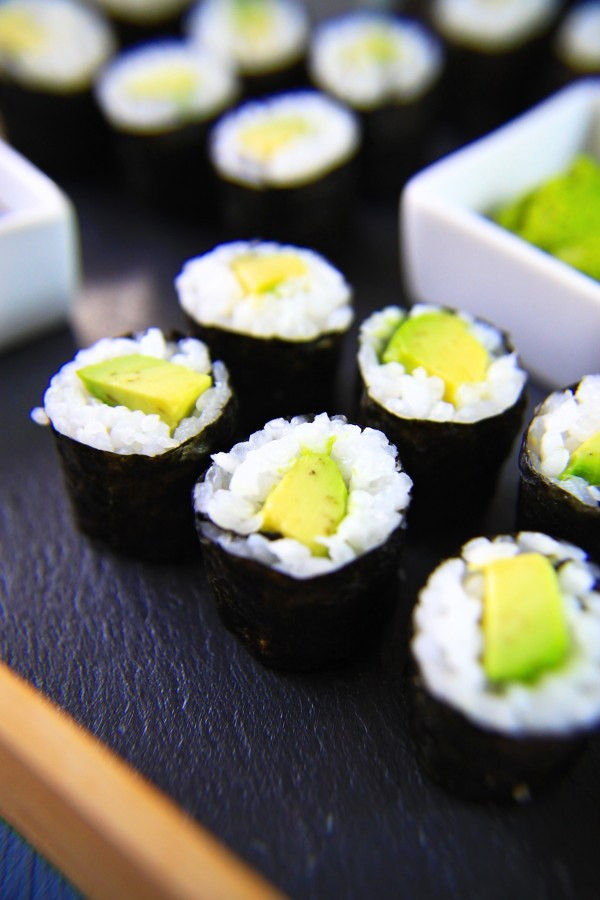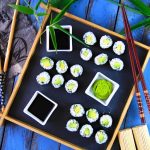 Ingredients
2 sheets of Nori Seaweeds
1 cup Sushi Rice
5 Tbsp Rice Vinegar
1/3 Tbsp. Sugar
1/3 tsp. Salt
1 Avocado
Soy Sauce
Wasabi paste
Pickled Ginger
Bamboo Mat
Instructions
Alternatively, you can use Sushi rice seasoning powder.
Wash the rice with running water for at least 1-2 minutes until there is no more starch coming out of it. Place it gently in a pot, add a little bit more water then the rice (the ration should be about 1.15:1). Don't put too much water otherwise you'll get dough instead of rice.
The rice should be cooked on high heat at first. Stir every minute or two, until the water boils. Then, lower the heat to minimum and cover the pot.
After 6-8 minutes, check the water – if there is no more water that means that the rice is done.
..
..
Visit Avocado Maki Sushi for full instruction
Originally posted 2019-01-24 10:43:08.

Originally posted 2019-01-24 10:43:08.