Avocado Egg Salad Sandwiches with Bacon — A healthy egg salad filled with fresh flavor. Avocados and Greek yogurt make this egg salad extra creamy and good for you too! Try it on sandwiches (with or without bacon), dip with veggies, or serve over greens for an easy lunch or dinner. I also like to hard boil extra eggs to have on hand for simple snacking during the week.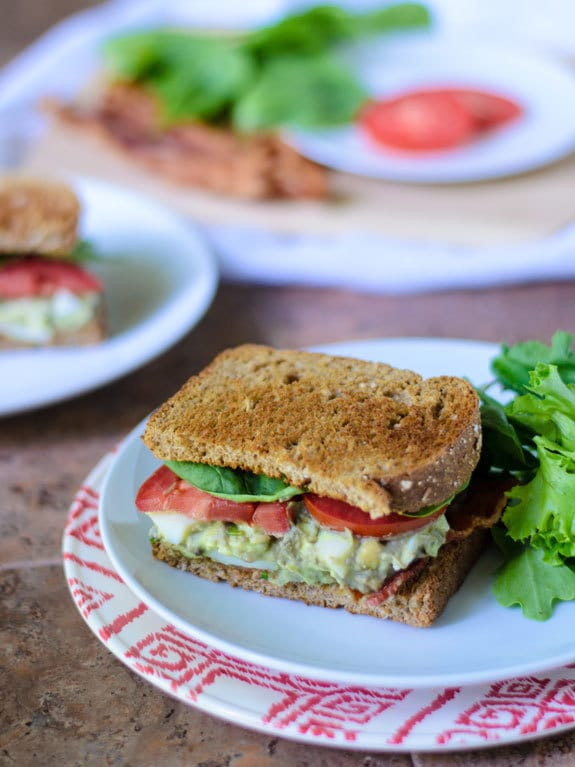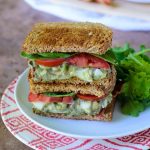 Ingredients
8

slices

bacon

— cooked

5

large eggs

2

large ripe Hass avocados

2

green onions,

— finely chopped (both white and green parts)

3

tablespoons

plain Greek yogurt

1

tablespoon

freshly squeezed lemon juice

1

teaspoon

Dijon mustard

1

teaspoon

kosher salt

1/4

teaspoon

ground black pepper

1/8

teaspoon

cayenne pepper

8

slices

whole wheat sandwich bread

Sliced tomatoes

— for serving

Fresh spinach

— for serving
Instructions
To Baked Bacon:
If making an amount of bacon that will fit on a single baking sheet without overlapping (about 6 to 8 slices, depending upon the bacon and sheet), place a rack in the center of your oven. If making a larger amount, place the racks in the upper and lower thirds. Preheat your oven to 400 degrees F.
Line a large, rimmed baking sheet with foil, then place an ovenproof baking rack on top. Spritz the baking rack lightly with nonstick spray. Arrange the bacon in a single layer on the baking rack.
Bake until you reach your desired level of crispness. This could be as early as 12 minutes if you are using thinner bacon and like it less crisp or 20 minutes or more if you using a thicker cut and like your bacon really crispy. If baking two racks at once, rotate their positions halfway through.
Once cooked, immediately transfer the bacon to a paper-towel-lined plate and lightly pat dry (this keeps it from getting soggy). Let cool just enough so that you don't (completely) burn your tongue. Devour immediately or use to top salads, pastas, and sandwiches
To clean up: Let the bacon grease cool and harden, then crumple it up inside the foil and discard. If you'd like to use the bacon grease for another purpose, let it cool for a few minutes, transfer it to a lidded container or jar, and refrigerate.
To make Avocado Egg Salad Sandwiches:
…..
…..
Visit Avocado Egg Salad Sandwiches with Bacon for full instructions
Originally posted 2019-01-31 08:37:42.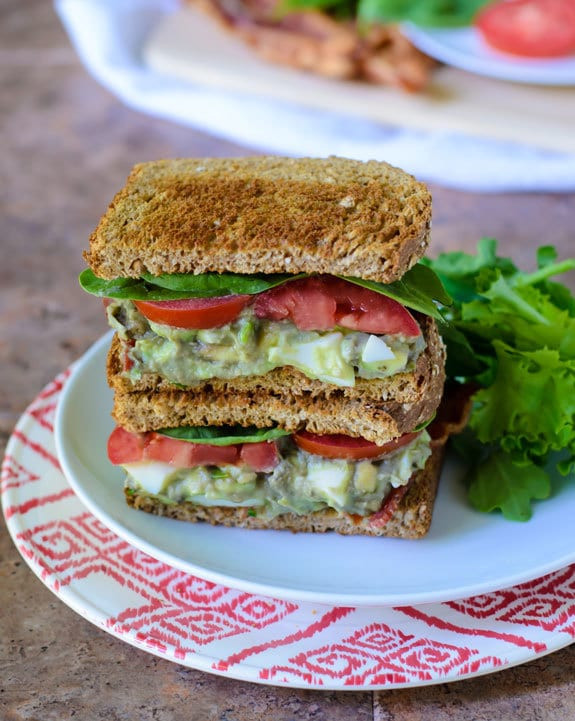 Originally posted 2019-01-31 08:37:42.