Life is busy and I barely have time to leave the family in the morning, not to mention breakfast. So, whether you're looking for a quick, easy-to-eat breakfast (prepared in 20 minutes), free breakfast or back to school, try this meatless Veggie Mediterranean Burrito! This breakfast burrito is the ideal Mediterranean diet, rich in protein, low in fat and freezable.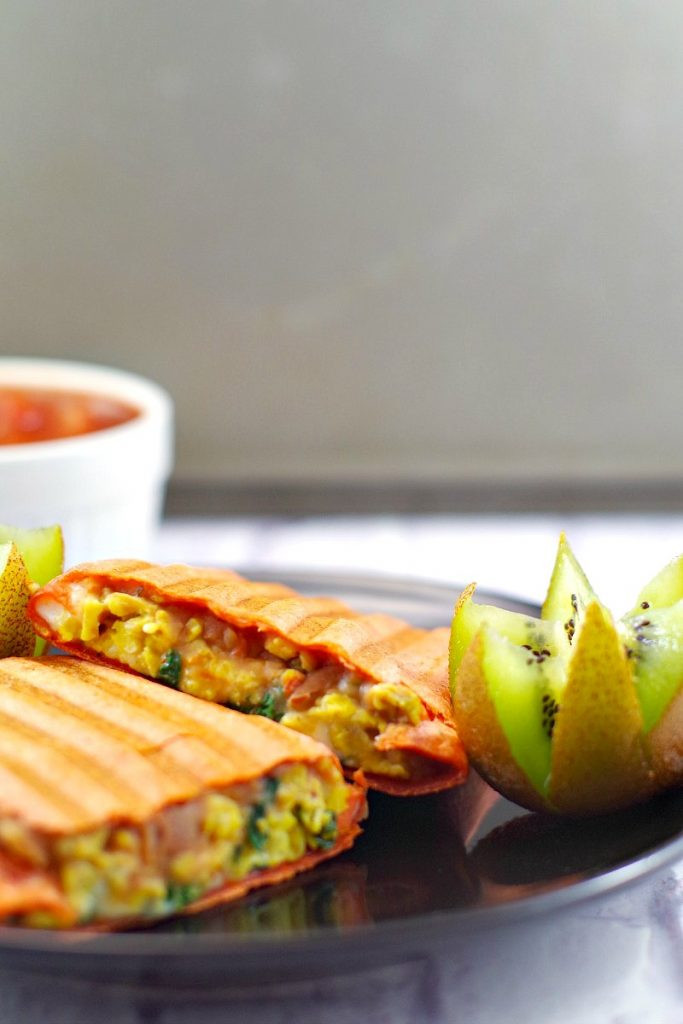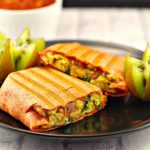 Ingredients
6

tortillas

whole 10 inch - I use sun-dried tomato

9

eggs

whole

2

cups

baby spinach

washed and dried

3

tbsp

black olives

sliced

3

tbsp

sun-dried tomatoes

chopped

1/2

cup

feta cheese

I use light/low-fat feta

3/4

cup

refried beans

canned

Garnish: salsa (optional)
Instructions
Spray medium frying pan with non- stick spray. Scramble eggs and toss for about 5 minutes, or until eggs are no longer liquid. Add spinach, black olives, sun-dried tomatoes and continue to stir/toss until no longer wet. Add feta cheese and cover until cheese is melted.
Add 2 tbsp of refried beans to each tortilla. Top with egg mixture, dividing evenly between all burritos. Wrap as shown in video.
Grill on panini press (this is what I use) or in frying pan until lightly browned.
Serve hot with salsa and fruit (optional)
If freezing: wait until cooled, then wrap as directed in video.
If you are reheating: Heat in microwave (in parchment paper) for about 2 minutes. Serve hot.
Originally posted 2019-01-23 10:35:43.
Notes
Nutrition Facts. Amount Per Serving : Calories 252 | Calories from Fat 99 | Total Fat 11g | Saturated Fat 4g | Cholesterol 256mg | Sodium 687mg | Potassium 286mg | Total Carbohydrates 21g | Dietary Fiber 2g | Sugars 3g | Protein 14g

Originally posted 2019-01-23 10:35:43.