Slow Cooker Italian Meatballs — Needless to say, this recipe is one of those low-effort, high-result recipes that you're going to want to make again and again.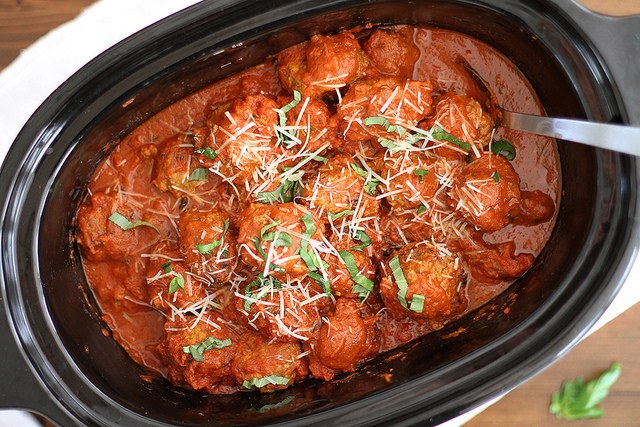 Ingredients
½ cup milk
4 eggs
2 lbs ground beef
12 ounces bulk mild Italian sausage
1 ¼ cups Italian seasoned breadcrumbs
¼ cup shredded Parmesan cheese
2 teaspoons salt
½ teaspoon pepper
¼ teaspoon garlic powder
2 (24 oz) jars marinara pasta sauce
Instructions
In a large bowl, whisk together milk and eggs until combined. Add ground beef, Italian sausage, breadcrumbs, Parmesan cheese, salt, pepper and garlic powder; stir with a wooden spoon or mix with your fingers until well combined.
Heat broiler to high; place an oven rack about 4 to 5 inches from the broiler. Lightly grease 2 baking sheets with cooking spray or oil. Using your hands, shape (about 40) 1 to 2-inch meatballs from the mixture; place on prepared baking sheets.
…..
…..
…..
Visit Slow Cooker Italian Meatballs for full instructions
Originally posted 2019-02-06 01:14:24.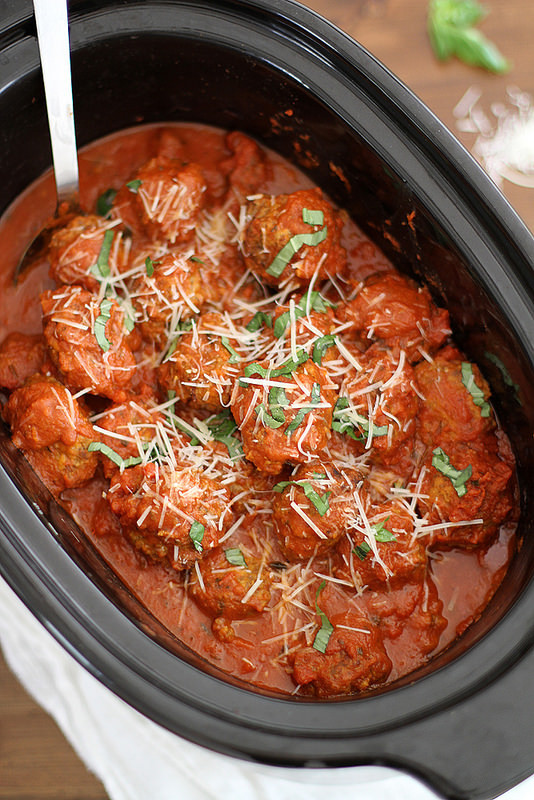 Originally posted 2019-02-06 01:14:24.