Need to use up last night's Corned Beef Brisket? Try this rustic Potato Bake topped with Corned Beef Brisket and cheese.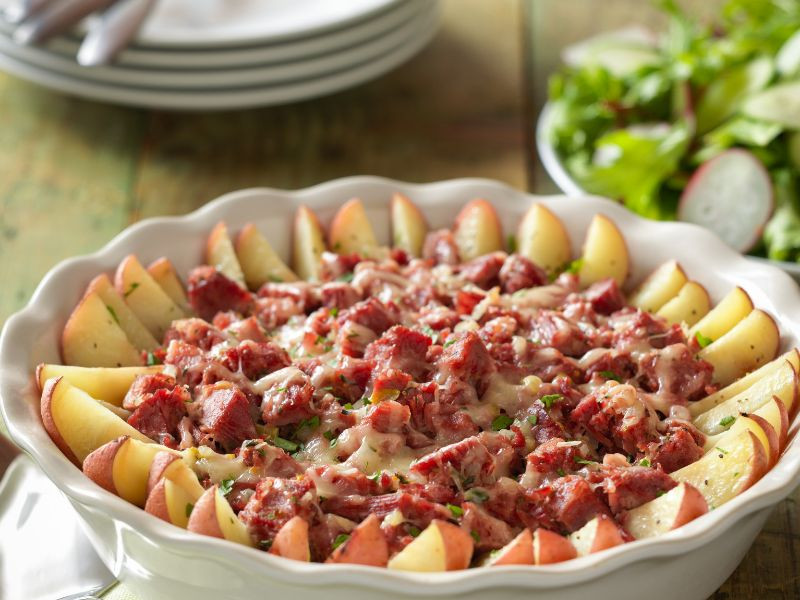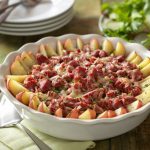 Ingredients
12 ounces Corned Beef Brisket, coarsely chopped
1 tablespoon butter
1/2 cup chopped onions
2 teaspoons chopped fresh thyme
2 tablespoons reserved horseradish-butter mixture
1 cup shredded Swiss cheese
1/4 cup shredded Parmesan cheese
2 cups reserved potato halves
Instructions
Heat oven to 375°F. Melt 2 teaspoons butter in large nonstick skillet over medium heat. Add onion and thyme; cook and stir 3 to 4 minutes or until onion is tender. Remove from heat; stir in Corned Beef and horseradish-butter mixture. Meanwhile, coat bottom and sides of 9-inch glass pie plate with remaining 1 teaspoon butter; set aside.
…
Visit Rustic Corned Beef and Potato Bake for full instructions
Originally posted 2019-01-25 04:47:31.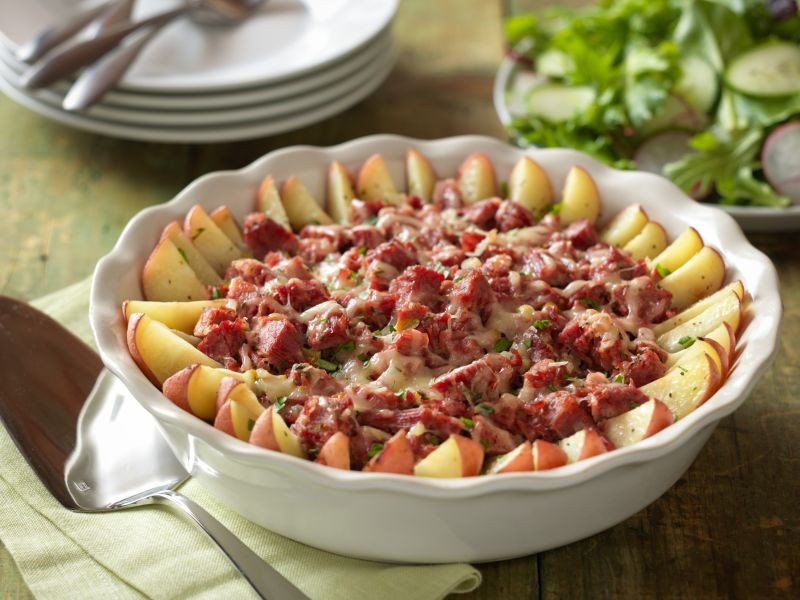 Originally posted 2019-01-25 04:47:31.