Spicy Chickpea and Quinoa Bowls (Meal Prep) — This recipe is great for meal prep because although it's a meatless dish, it is extremely filling! I seriously can't stress enough the amount of flavor in these chickpeas…sautéed onion and garlic mixed with tomatoes, cumin and red pepper flakes all simmered together and topped with fresh cilantro.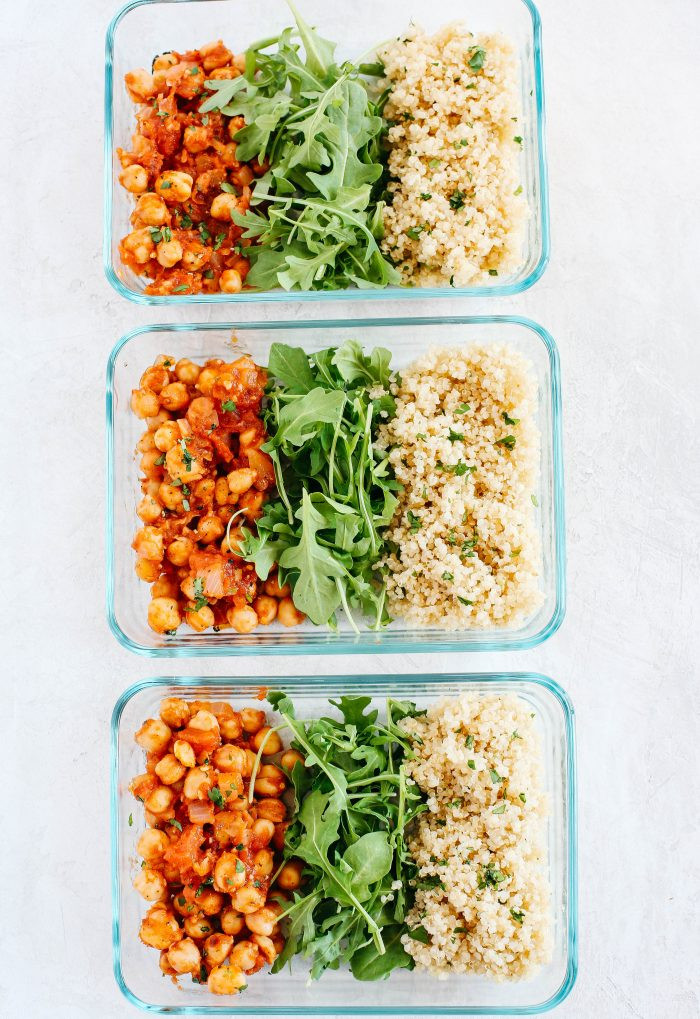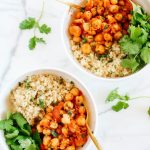 Ingredients
1 cup uncooked quinoa
2 cups vegetable broth
1 Tbsp olive oil
3 cloves garlic, minced
1 onion, chopped
2 (15 oz) cans chickpeas, drained and rinsed
1 (15 oz) can diced tomatoes
1 Tbsp tomato paste
1 tsp. cumin
½ tsp. red pepper flakes (or more if you like a lot of heat!)
½ tsp. salt
¼ tsp. black pepper
Fresh cilantro, garnish (optional)
Instructions
To make quinoa, rinse and soak for about 10 minutes in warm water. Bring 2 cups of vegetable broth to a boil in a small saucepan, drain quinoa and add to boiling broth. Cover and reduce heat to a simmer, cooking for about 15 to 20 minutes. Turn off heat and allow quinoa to sit for 5 minutes, then fluff with a fork; set aside.
Visit Spicy Chickpea and Quinoa Bowls (Meal Prep) for full instructions