This Prosciutto-Wrapped Baked Chicken recipe is a quick and easy spin on traditional Chicken Saltimbocca.  It's served with a delicious buttery sage sauce, and tastes absolutely delicious!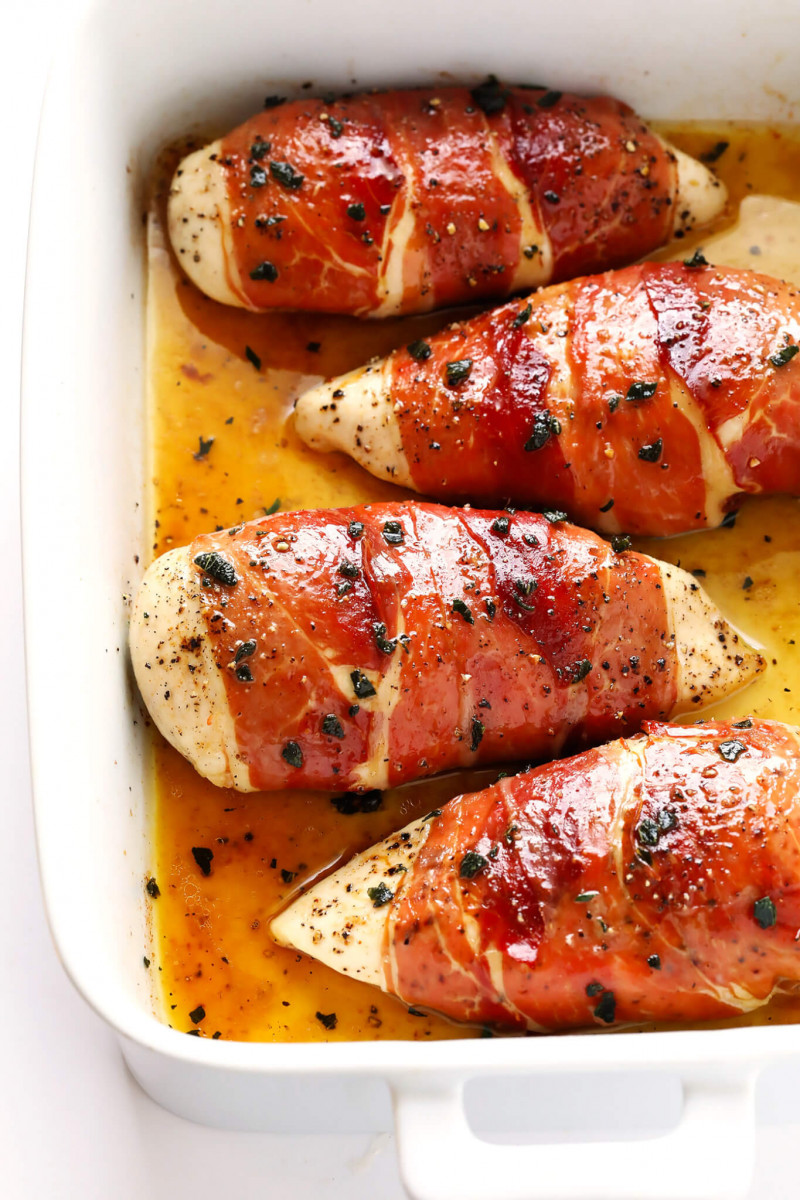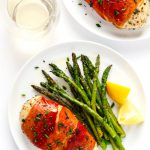 Ingredients
4 boneless skinless chicken breasts
Kosher salt and freshly-cracked black pepper
8-12 slices prosciutto
4 tablespoons melted butter, divided
1 clove garlic, pressed or minced
1 tablespoon finely-chopped fresh sage*
pinch of crushed red pepper flakes
1/4 cup dry white wine
fresh lemon wedges
(optional garnishes: chopped fresh chives, grated Parmesan cheese, and/or extra crushed red pepper flakes)
Instructions
To brine the chicken: Simply fill a large bowl with 1 quart of warm water and 1/4 cup kosher salt.  Stir to combine until most of the salt is absorbed.  Add the chicken breasts and let them sit in the mixture to brine for 15 minutes.  Or you can also also cover the bowl and refrigerate for up to 6 hours.  Remove the chicken breasts from the brine, rinse them with cold water, then pat them dry with some paper towels.  (Again, though, if your chicken breasts are sold pre-brined in a sodium solution, skip this step.)
To cook the chicken: Heat oven to 450°F.
Wrap each chicken breast with 2-3 slices of prosciutto, so that the prosciutto covers most of the chicken.
Place the chicken breasts in a single layer in a large baking dish.  Brush the chicken breasts evenly with 1 tablespoon of the melted butter.  Then season both sides of the chicken breasts with a quick pinch of salt and pepper, then lay the chicken back in a single layer in the baking dish.
Bake for 18-20* minutes, or until the chicken is cooked through and no longer pink.  If you use a cooking thermometer to measure the temperature thickest part of the breast, it should be between 160-170°F.  (The FDA recommends 165°F.)
…..
…..
Visit Prosciutto-Wrapped Baked Chicken for full instructions
Originally posted 2019-01-28 13:51:19.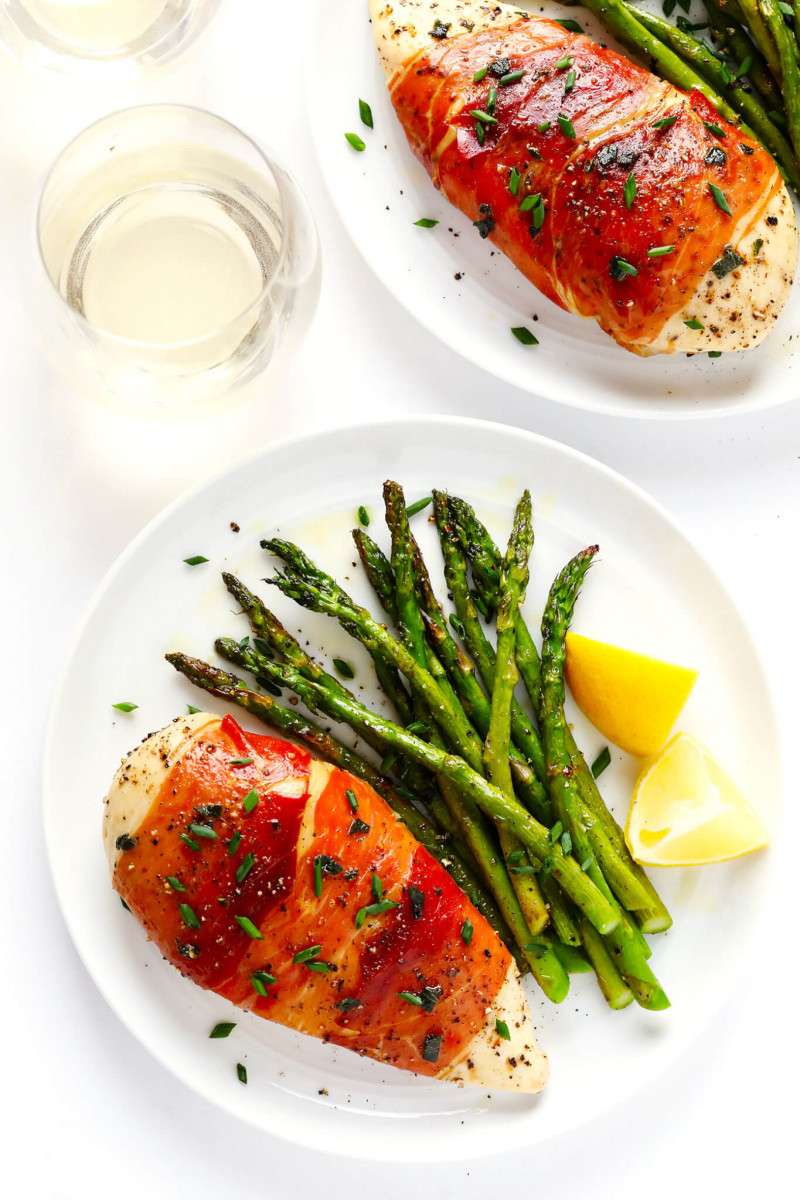 Originally posted 2019-01-28 13:51:19.