Composed of only 6 ingredients, these fillings are prepared in 30 minutes and have a taste of brown butter and caramel. Sandwich with chocolate for a special treat. Everyone loves them and they are also gluten free!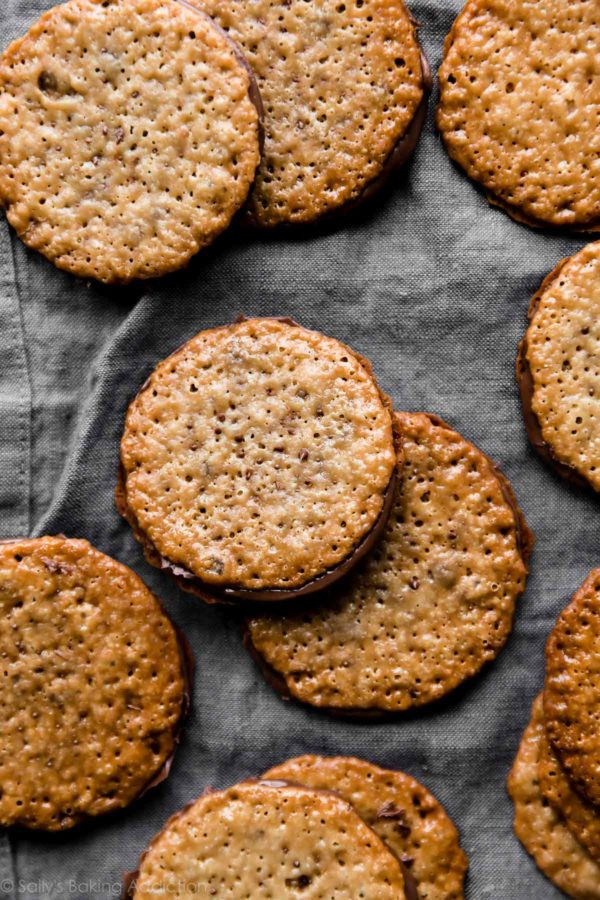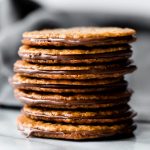 Ingredients
1/2 cup (115g; 1 stick)unsalted butter
2/3 cup (130g) packed light or dark brown sugar
3/4 cup (75g) almond flour
1/4 teaspoon salt
1 Tablespoon (15ml) lightor dark corn syrup ormilk*
1 teaspoon pure vanilla extract
optional: 1/2 cup Nutellaor melted chocolate (see note)
Instructions
Melt butter in a medium saucepan on medium heat. Once melted, add the brown sugar, almond flour, salt, and milk/corn syrup. Cook and whisk until sugar has dissolved and ingredients are completely combined, around 3 minutes.
Remove from heat and whisk in vanilla extract. Mixture will be grainy and shiny. Allow cookie dough to sit and thicken for about 5-10 minutes as the oven preheats. The mixture will thicken as it cools down.
Preheat oven to 350°F (177°C). Line 2-3 large baking sheets with parchment paper or silicone baking mats.
Drop scant teaspoonfuls of mixture 3 inches apart onto prepared baking sheets. Bake for 6-8 minutes until golden brown around the edges. The edges and centers will sizzle and bubble as the cookies bake!
…
…
Visit Easy Lace Cookies for full instructions
Originally posted 2019-01-25 02:00:29.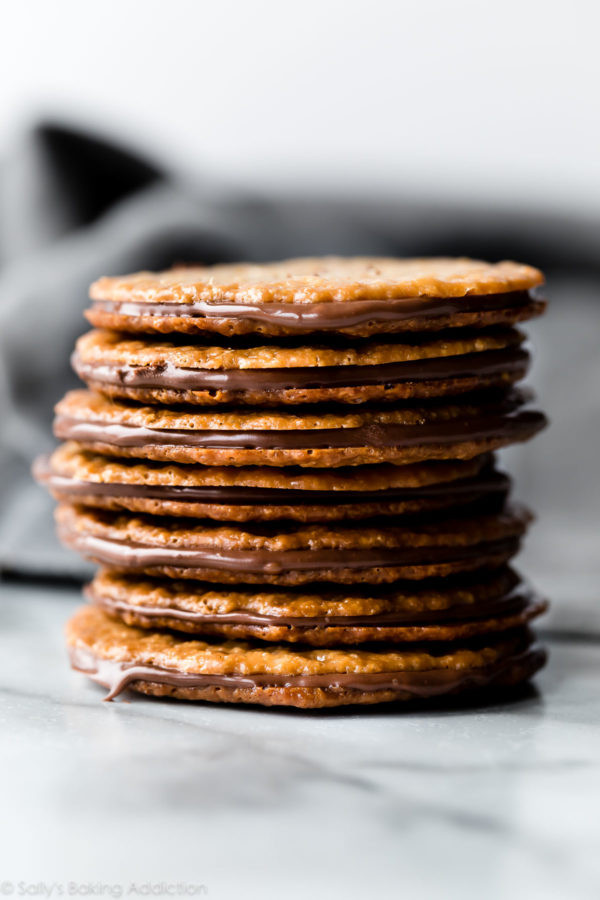 Originally posted 2019-01-25 02:00:29.