Coffee Tres Leches Cake — A coffee-flavored take on the famous Tres Leches Cake! This incredibly delicious coffee cake creation will steal your heart (and taste buds)! For this coffee tres leches cake, I start out with an airy and fluffy coffee sponge cake, soak the layers with a coffee flavored milk syrup and frost with a coffee whipped cream. The coffee syrup will soak into the sponge cake layers beautifully, yielding a moist cake that melts in your mouth! Make sure to VERY generously soak the sponge cake for best results!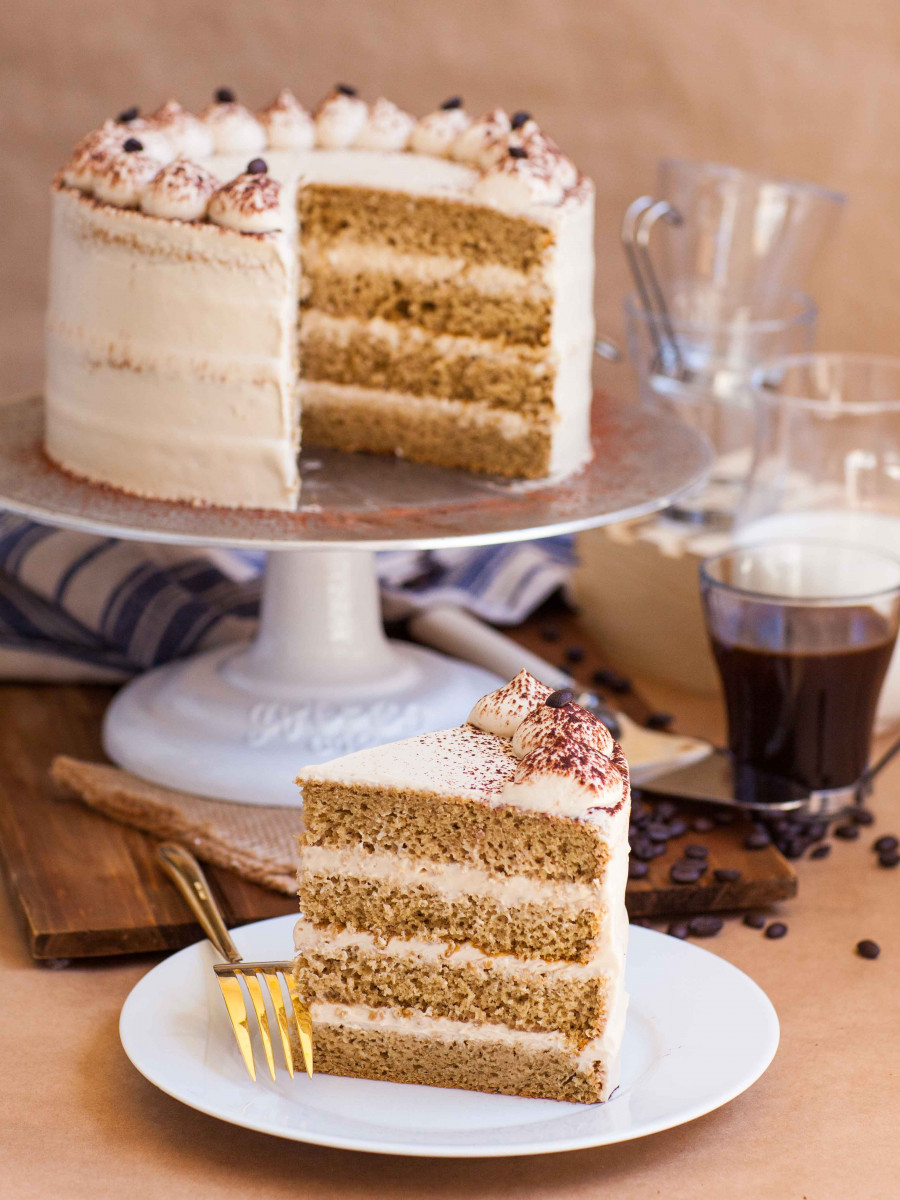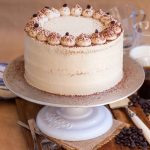 Ingredients
For Sponge Cake:

9 large eggs
1 cup (200g) white granulated sugar
1 tbsp instant coffee powder
2 tbsp (30 ml) boiling water
1 1/2 cups (186 g) all-purpose flour
1/2 cup (48 g) almond flour
2 tsp (8 g) baking powder
For Milk Syrup:
1 tsp instant coffee powder
1/2 cup (118 ml) warm milk
1/2 cup (118 ml) sweetened condensed milk
1/2 cup (118 ml) evaporated milk
For Frosting:
8 oz (227 g) softened cream cheese, or mascarpone
1/2 cup (100 g) white granulated sugar
1 tbsp instant coffee powder
2 tbsp (30 ml) boiling water
2 cup (473 ml) heavy cream, chilled
Instructions
Preheat the oven to 350F (177C). Line the bottom of two, 8-inch (20-cm) round cake pans with parchment paper; leave the sides ungreased.
Prepare the coffee sponge cake first. In a stand mixer bowl, whisk together the eggs and sugar on high speed for 7 to 8 minutes, until the eggs are thick, voluminous and pale in color. In a small ramekin or bowl, dissolve the 1 tablespoon instant coffee powder in 2 tablespoons boiling water. Pour the dissolved coffee into the eggs and mix again for 30 seconds.
In a separate bowl, combine the dry ingredients: flour, almond flour and baking powder. Sift the dry ingredients into the eggs in small batches, folding gently but thoroughly after each addition. Divide the batter evenly between the two pans.
Bake the layers in the preheated oven for 33 to 35 minutes, until the tops are set. Remove the layers from the oven and allow them to cool completely in the pan. Once layers are cooled, run a knife along the edge of the pan to release the cake. Use a long serrated knife to split each layer in half, resulting in four layers total.
…..
…..
Visit Coffee Tres Leches Cake for full instructions
Originally posted 2019-01-29 05:14:46.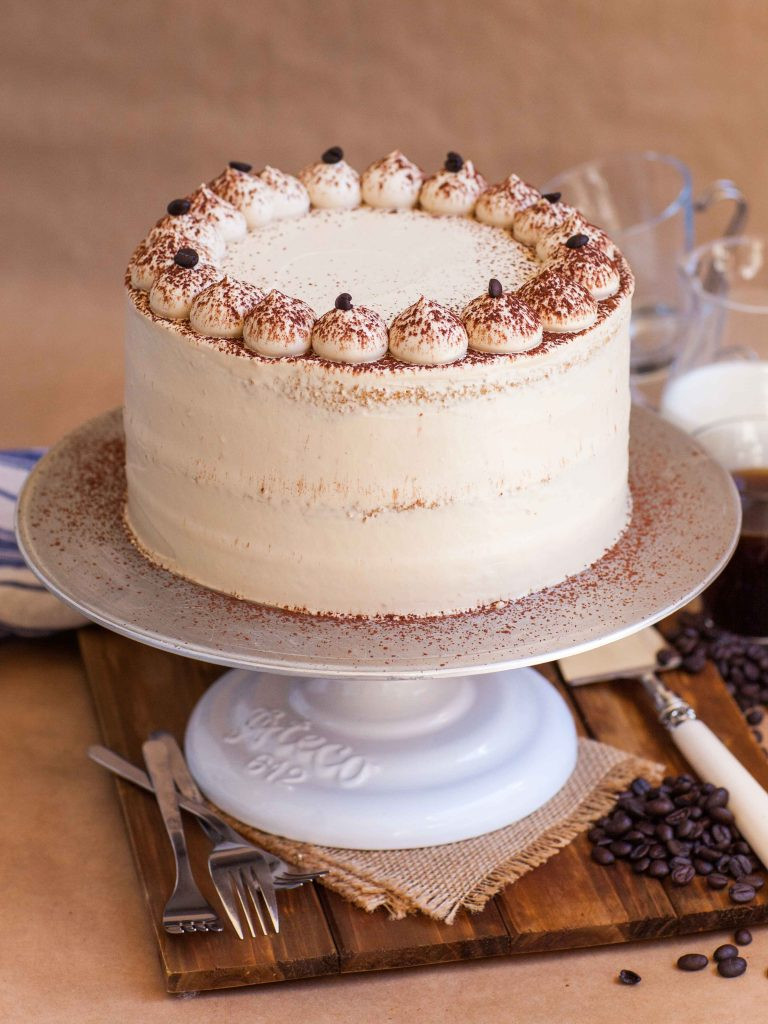 Originally posted 2019-01-29 05:14:46.