Vegan Chocolate Cake. This vegan cake is a good recipe that you should always have on hand if you want to make a simple chocolate cake. It will never let you down, it can be easily adapted to different flavors and even non-vegans love it.
The recipe can be without dairy products, without eggs, without ganzkörnig and even without oil! Make it look like ordinary chocolate or change things by glazing each layer with one of my health icing formulas, coconut icing, peppermint icing or raspberry jam.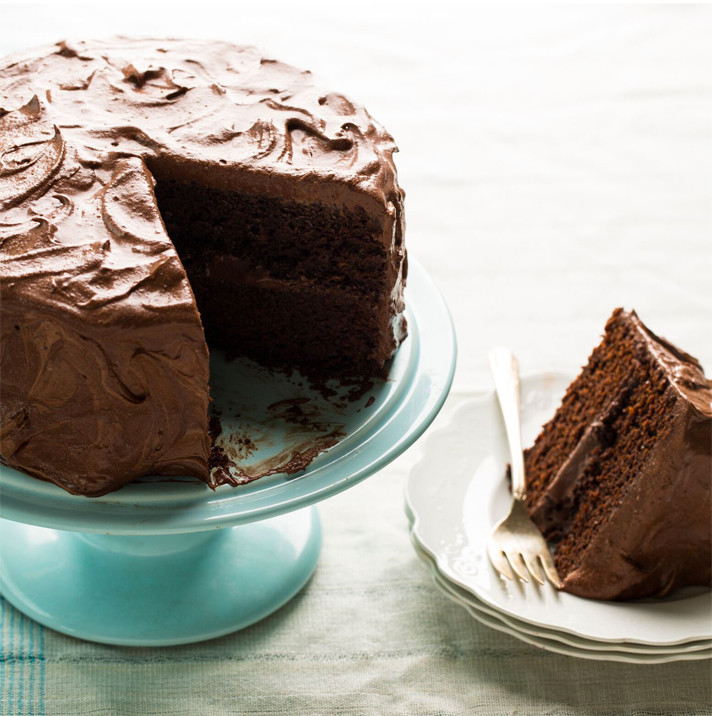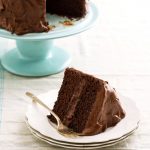 Ingredients
2 cups spelt or white flour
3/4 cup cacao or unsweetened cocoa powder
1 tsp baking soda
1 tsp salt
1 cup mini chocolate chips, optional
1 1/2 cup unrefined sugar or xylitol
1/2 cup applesauce, banana, or yogurt of choice, such as coconutmilk yogurt
1/2 cup oil, almond butter, or allergy-friendly sub
1 1/2 tbsp pure vanilla extract
1 1/2 cup water
Instructions
Preheat the oven to 350 F, and grease two 8-in square or round pans. Set aside. In a large bowl, combine the flour, cocoa powder, baking soda, salt, optional chips, and sweetener. Stir very well. (If your nut butter is not stir-able, gently heat until it softens.) In a new bowl, whisk the oil or nut butter, applesauce or yogurt, water, and vanilla. Pour wet into dry and stir until just combined (don't over-mix). Pour into the greased pans. Bake on the center rack for 25 minutes or until batter has risen and a toothpick inserted into the center of the cakes comes out mostly clean. (I like to take them out when still a little undercooked, let cool, then set in the fridge overnight. This prevents overcooking, and the cakes firm up nicely as they sit.) If you can wait, I highly recommend not tasting until the next day… this cake is so much richer and sweeter after sitting for a day! When ready to frost, go around the sides with a knife, then invert each cake onto a large plate. Frost separately, then place one cake on top of the other if a double-layer cake is desired. At this point you can also frost the sides if you wish. I linked a few of my favorite frosting recipes earlier in this post.
Originally posted 2019-01-20 11:45:47.

Originally posted 2019-01-20 11:45:47.