22. Rainbow Bowls with Almond-Ginger Dressing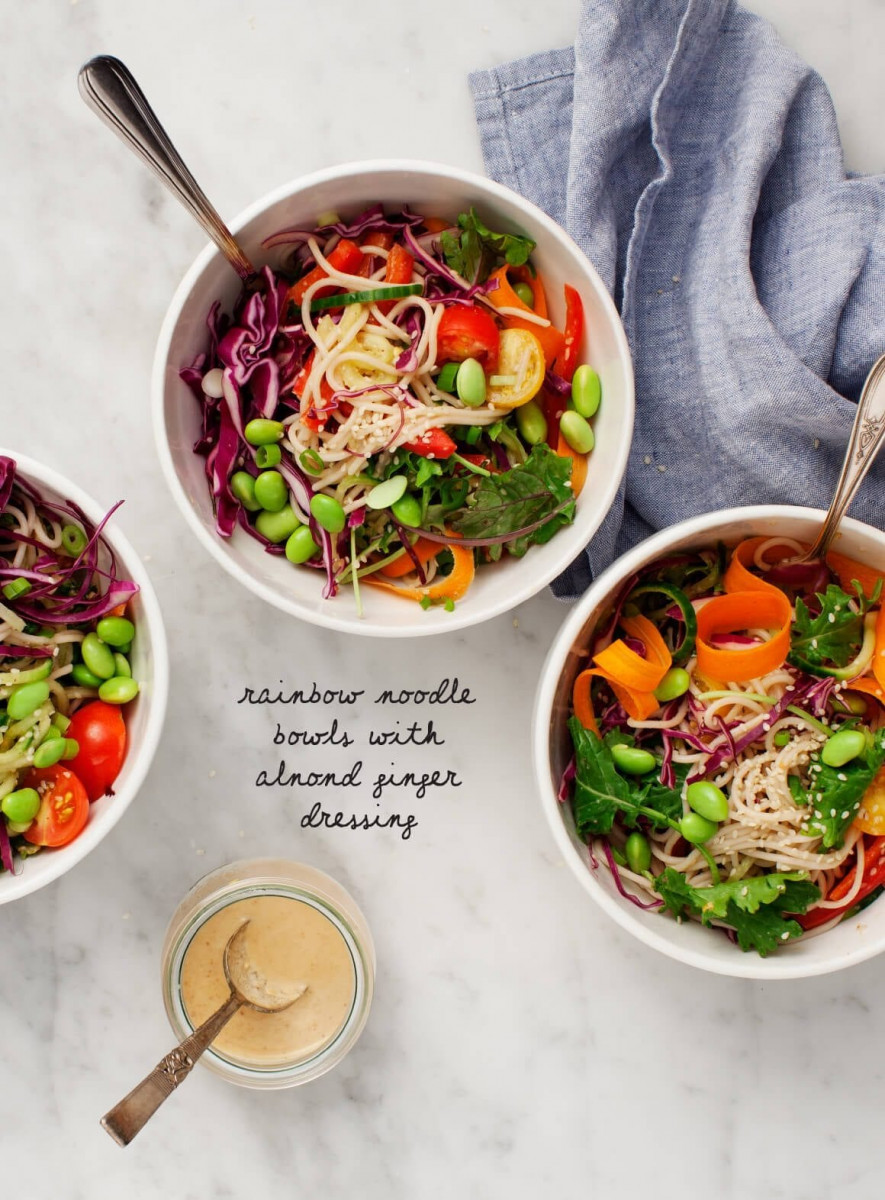 Ingredients:
1 red pepper, thinly sliced
1 large cucumber, spiralized or thinly sliced
1 large carrot, peeled into ribbons
1 cup halved cherry tomatoes, any color or variety
6 cups loose packed soft baby kale or spinach
2 cups shredded purple cabbage
8 to 10 basil leaves, chopped
2 scallions, chopped
½ cup edamame or protein of choice
2 tablespoons hemp seeds
8 ounces cooked brown rice noodles (more if you like a higher noodle ratio)
Almond-Ginger Dressing
¼ cup almond or cashew butter
¼ cup fresh lime juice
1½ tablespoons tamari, plus more to taste
1 garlic clove, minced
½ teaspoon minced ginger
⅓ cup Almond Breeze Almondmilk Cashewmilk Original
optional: a squirt of sriracha
Instructions:
Make the dressing: In a small bowl, combine the almond butter, lime juice, tamari, ginger and garlic. Whisk until smooth. Add the Almond Cashewmilk and whisk to combine. (At this point, the dressing might taste a little salty & strong but once it's tossed with all of the vegetables, the flavors will become more balanced). Chill until ready to use. If it separates, give it a little stir before using.
In a very large bowl, combine the pepper, cucumber, carrot, cherry tomatoes, kale, cabbage, basil, scallions, edamame, hemp seeds and brown rice noodles. Add the dressing and toss well so that the vegetables begin to wilt. Taste and season with more tamari, if desired.
Originally posted 2018-12-19 09:10:22.