Tasty Teriyaki Chicken Stir Fry Meal Prep Lunch Boxes are the easiest way to make sure you are ready for the work week ahead. Served with brown rice and grilled vegetables, it's a balanced meal!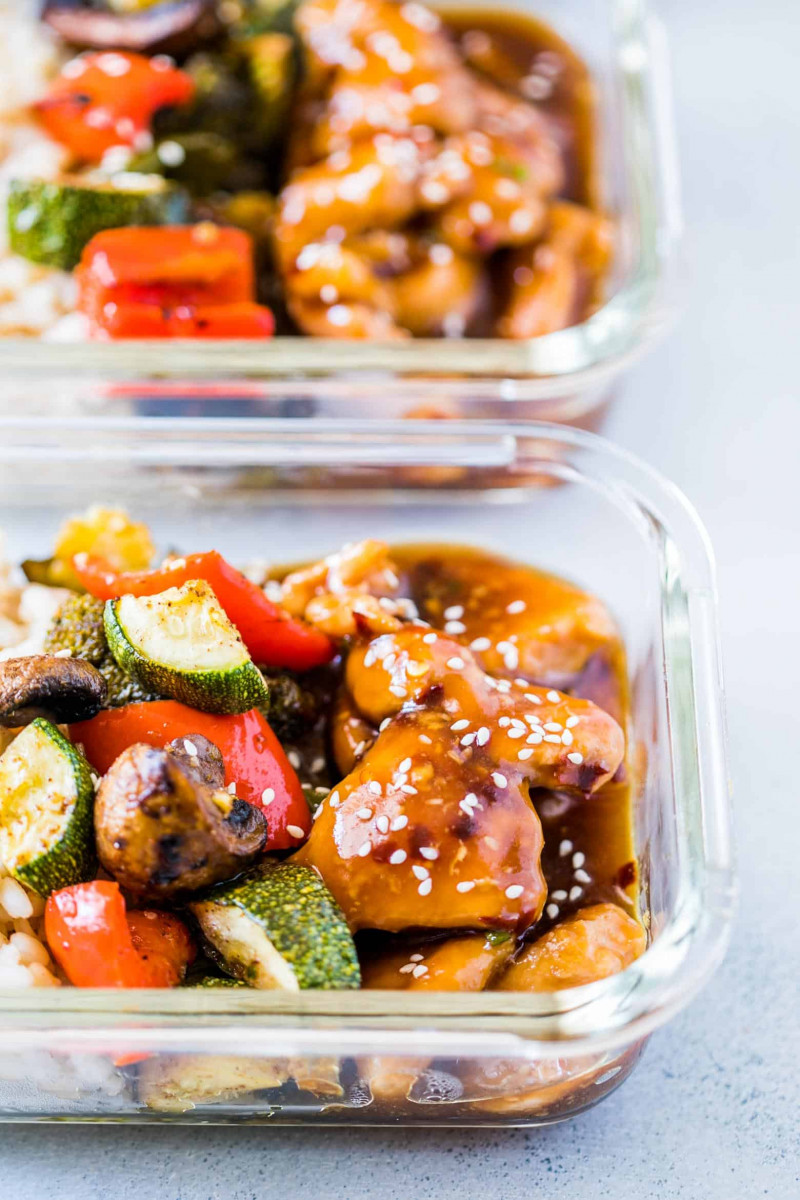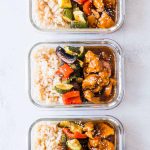 Ingredients
For the Chicken Teriyaki:

500 grams or 1 pound Chicken Thighs, cut into 1 inch pieces (skinless, boneless)
1 teaspoon Garlic Paste
1 tablespoon Oil
1/2 cup Soy sauce
3 Garlic Cloves (chopped)
1 inch Ginger piece (chopped)
1/4 cup Honey
2 tablespoons Vinegar
1 teaspoon Chilli Flakes
1 1/2 tablespoons Cornstarch
For the Roasted Vegetables and Rice:
3 cups Mixed Vegetables, diced ((Mushrooms, Bell Peppers, Zucchini, Broccoli))
3 tablespoons Olive Oil
Salt and pepper to taste
2 cups cooked Brown Rice
Instructions
Preheat oven to 220C/425F. Toss the vegetables in olive oil, salt and pepper and place them on a baking tray. Roast for 20 minutes.
To make the teriyaki chicken, marinate the chicken in garlic paste for 15 minutes.
Add oil to a non stick pan, and add the chicken pieces to it. Cook the chicken pieces for 8-10 minutes.
Visit Teriyaki Chicken Stir-Fry Meal Prep for full instructions
Originally posted 2019-02-05 09:21:14.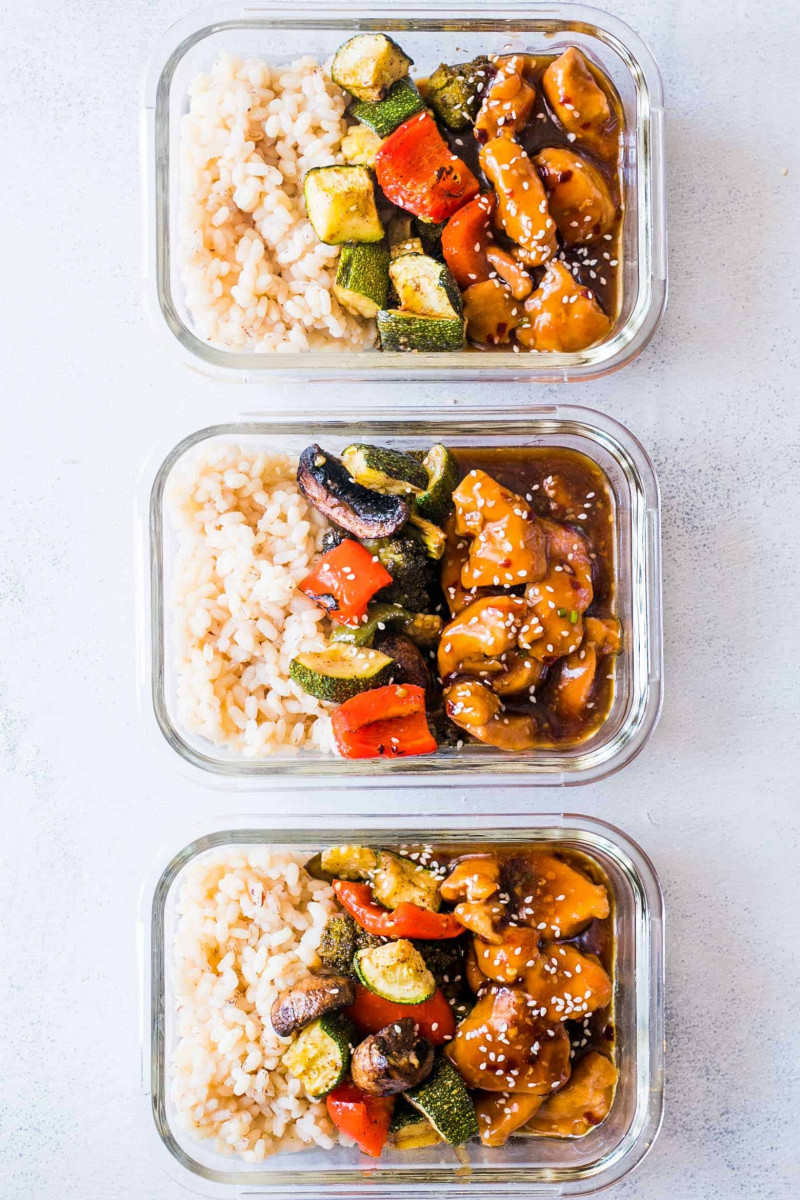 Originally posted 2019-02-05 09:21:14.