Pizza without cheese? Believe it or not, it can be utterly delicious! This summertime pizza with its creamy, garlicky sauce and peak-season produce is proof positive.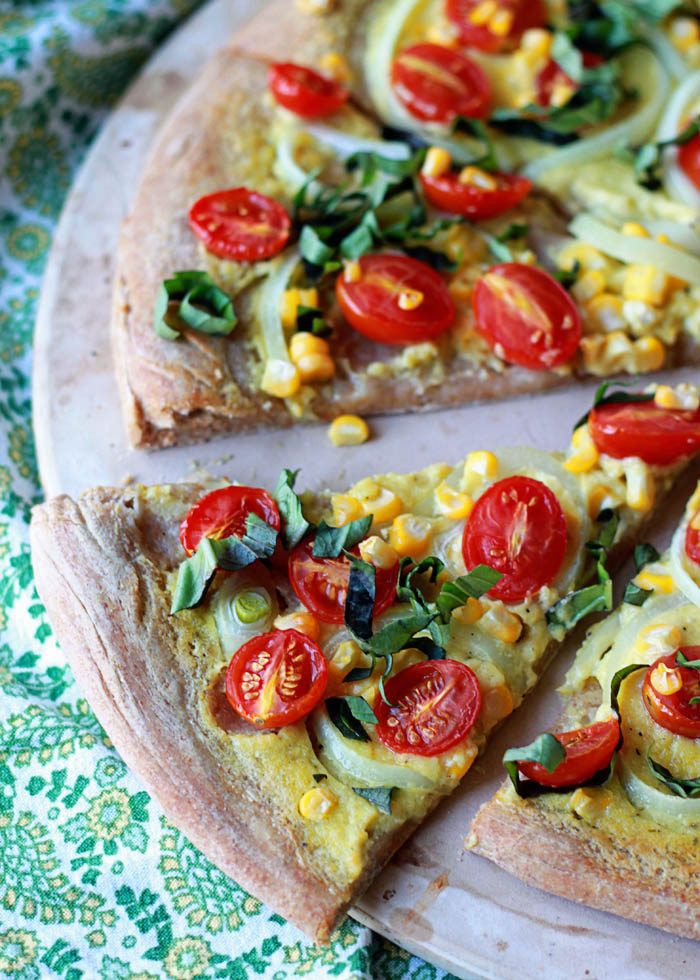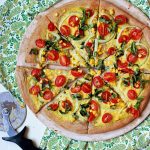 Ingredients
1 pound (16 ounces) homemade or store-bought pizza dough (I'm on a Trader Joe's whole wheat kick)
1 1/2 cups fresh corn kernels (cut from 2 medium ears of corn), divided
2 medium cloves garlic, minced
2 tablespoons olive oil + more for brushing pan and crust
1/4 cup full-fat coconut milk
1/8 teaspoon kosher salt
1/8 teaspoon freshly ground black pepper
1 small white onion, sliced and rings separated
1/2 pint cherry tomatoes or 2 medium ripe tomatoes, sliced thin
1/2 cup fresh basil, torn or cut chiffonade-style
Instructions
Preheat the oven to 450 degrees Fahrenheit. Brush a large cookie sheet lightly with olive oil or prepare a pizza stone. Roll or pull the dough into an approximately 14-inch diameter circle. Brush entire crust with olive oil.
…..
…..
Visit Summer Corn & Tomato Vegan Pizza for full instructions
Originally posted 2019-02-04 04:53:23.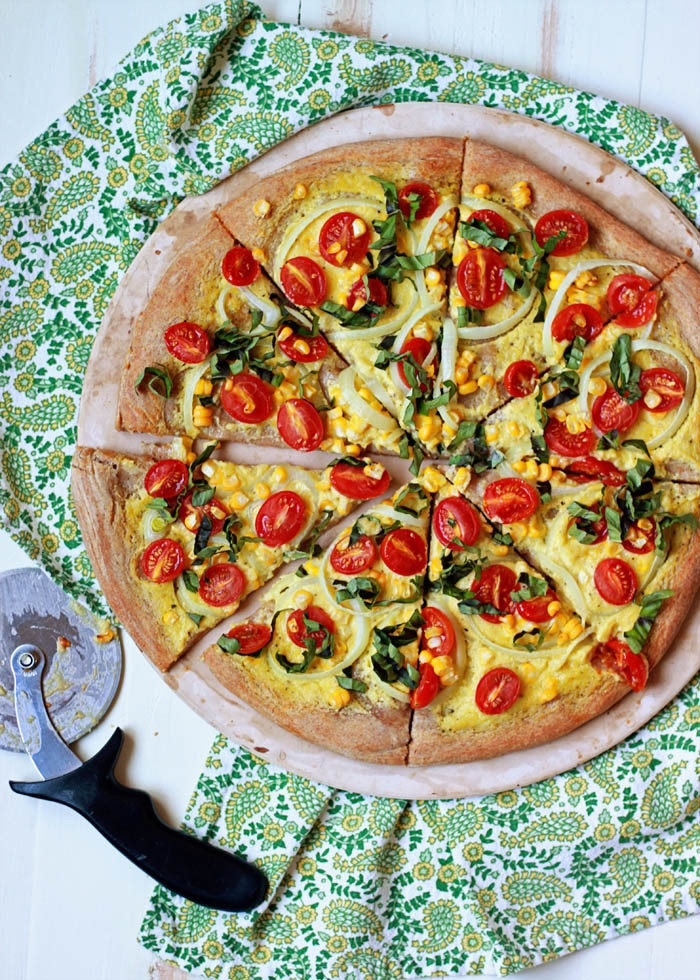 Originally posted 2019-02-04 04:53:23.