Do you know what a pulse is? I'm talking about how to eat, not the heartbeat. Think of lentils, peas, beans and chickpeas. A lot of yum who does not get enough light. But do not worry, we bring some of this yum to today's blog – salmon and lentil cappers salad style.
Salmon & Lentil Caprese Salad with fresh spring greens, lemony salmon, mozzarella cheese, cherry tomatoes, and balsamic drizzle!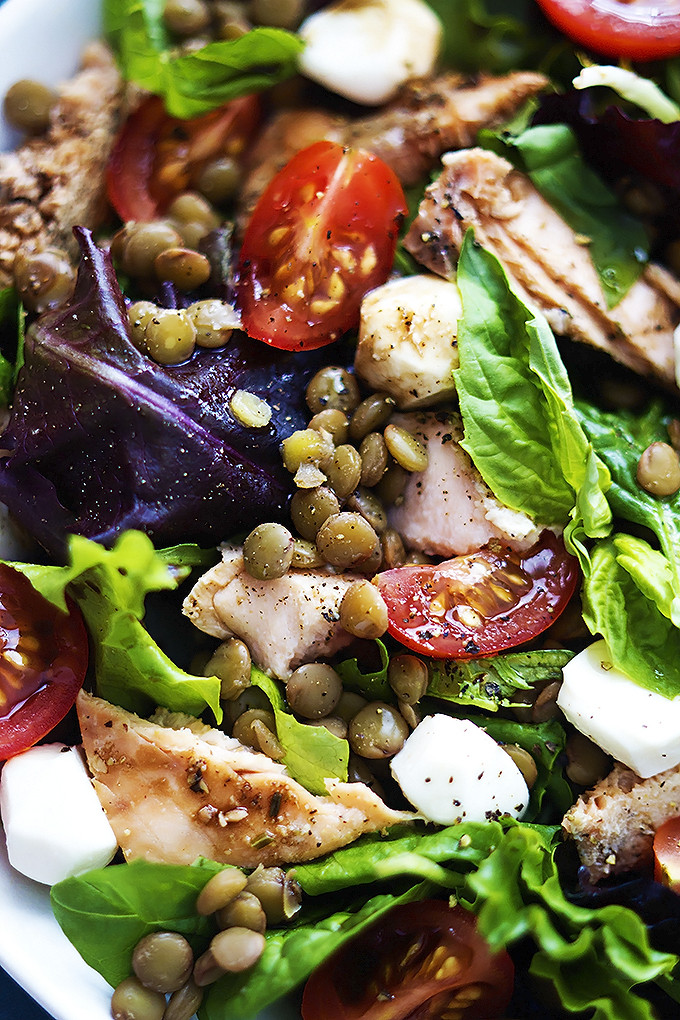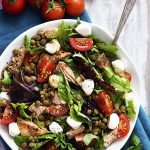 Ingredients
12

ounces

salmon

salt and pepper,

to taste

1

tablespoon

freshly squeezed lemon juice

6

cups

tossed spring greens

1

cup

cooked lentils

1/2

cup

mozzarella balls

2

cups

balsamic vinegar

freshly cracked black pepper
Instructions
Preheat oven to 400 degrees and lightly grease a baking dish. Season both sides of salmon with salt and pepper, then drizzle with lemon juice. Place salmon in prepared dish and bake for 10-15 minutes until pink and flakey.
While salmon is baking, prepare the balsamic reduction. In a small saucepan bring balsamic vinegar to a boil, then reduce heat and allow to simmer for about 15 minutes until slightly thickened. Remove from heat and transfer to a bowl to cool.
Chop salmon into strips or cubes. In a large bowl toss together the salmon, spring greens, lentils, cherry tomatoes, and mozzarella. Just before serving, drizzle with balsamic reduction and sprinkle with black pepper. Serve immediately.
Originally posted 2019-01-20 03:13:50.

Originally posted 2019-01-20 03:13:50.