Today's recipe for Rustic Italian One-Pot Chicken and Rice delivers on all of that. For the grown-ups it has lean protein, whole grains, lots of veggies, and creates as few dishes as possible. For the kids we have familiar and favorite Italian flavors with stretchy cheese, and, well, more stretchy cheese!  It's one of those recipes that sneaks healthy things behind flavors that everyone love. This recipe also works as a great weeknight meal because the active cooking time is all of 10 minutes.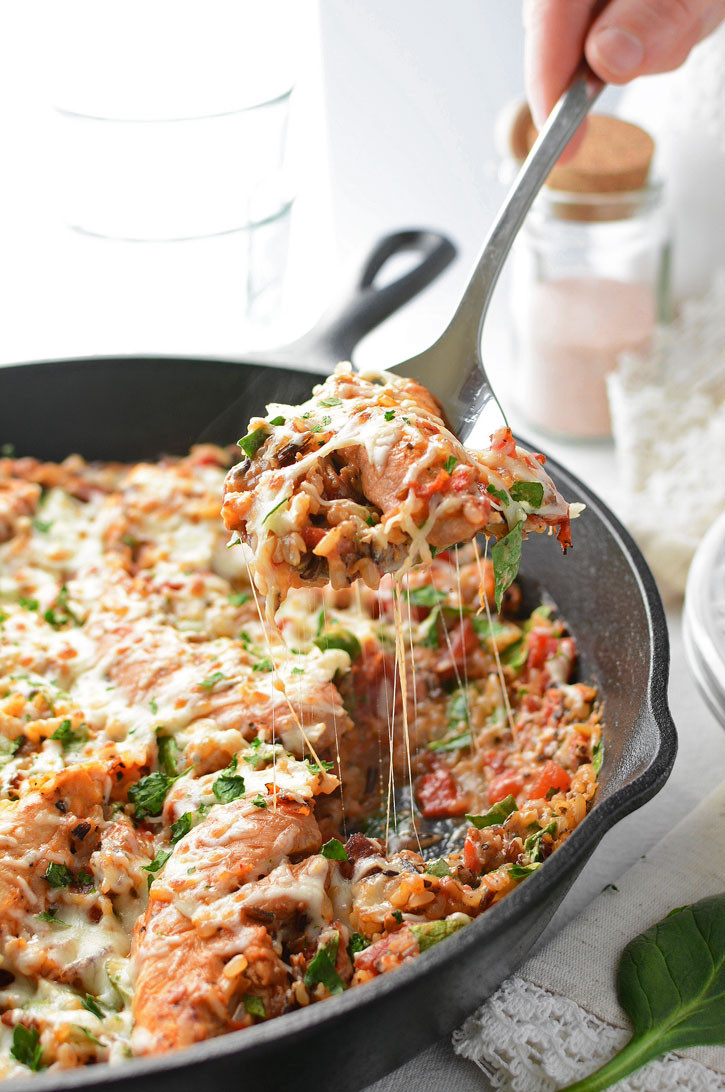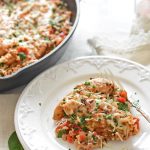 Ingredients
1 Tbsp olive oil
1 lb chicken tenderloins
⅛ tsp salt
pepper to taste
½ C diced sweet onion
2 cloves minced garlic or ½ tsp dry
1 Tbsp fresh basil or 1 tsp dry
1 14.5 oz can diced fire roasted tomatoes, drained
2 C low-sodium chicken broth
1 C wild rice blend
1 C chopped baby spinach
½ C jarred chopped roasted red pepper
¼ C sour cream
¼ C grated parmesan cheese
⅔ C grated mozzarella, evenly divided
Instructions
Heat 1 Tbsp olive oil in a large oven-proof pan over medium-high heat for 1 minute. Add the chicken tenderloins to the pan and brown for about 1 minute on each side and season with salt and pepper. I recommend 2-3 tenderloins per person depending on how big of eaters you have in your home.
…..
…..
Visit Rustic Italian One-Pot Chicken and Rice for full instructions
Originally posted 2019-02-02 03:23:40.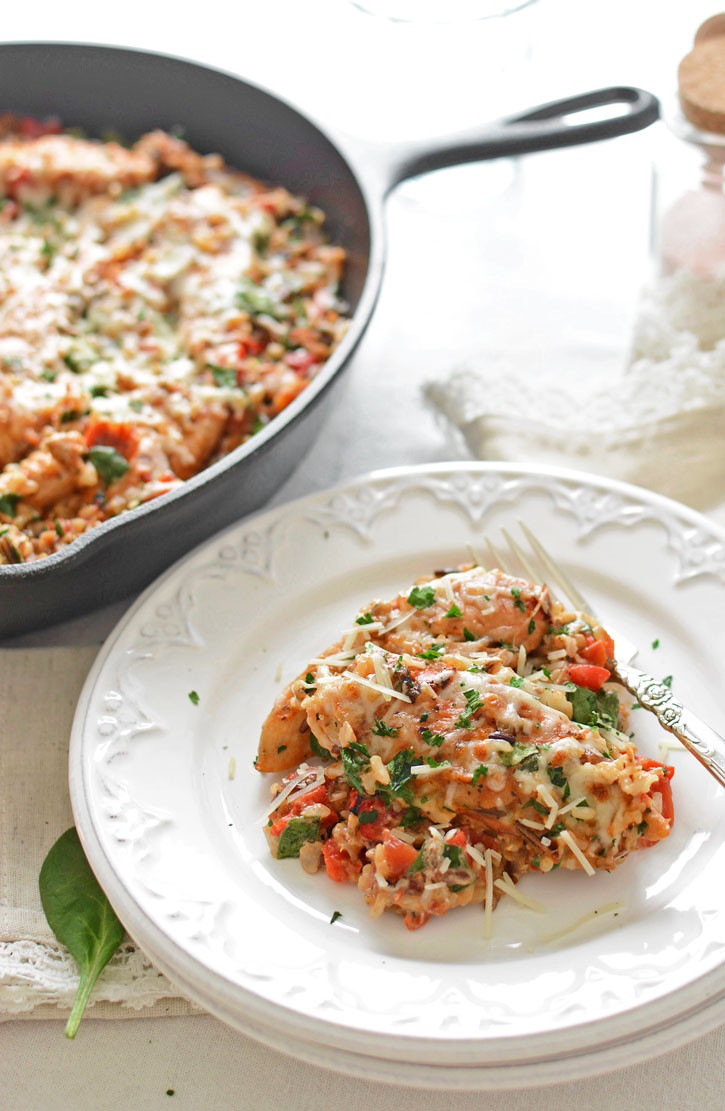 Originally posted 2019-02-02 03:23:40.