Who doesn't love a speckled egg? This cake is all of your speckled egg dreams come true. Both adults and kids will enjoy this treat and the bonus of the delectable cream-cheese icing is just the metaphorical cherry on top!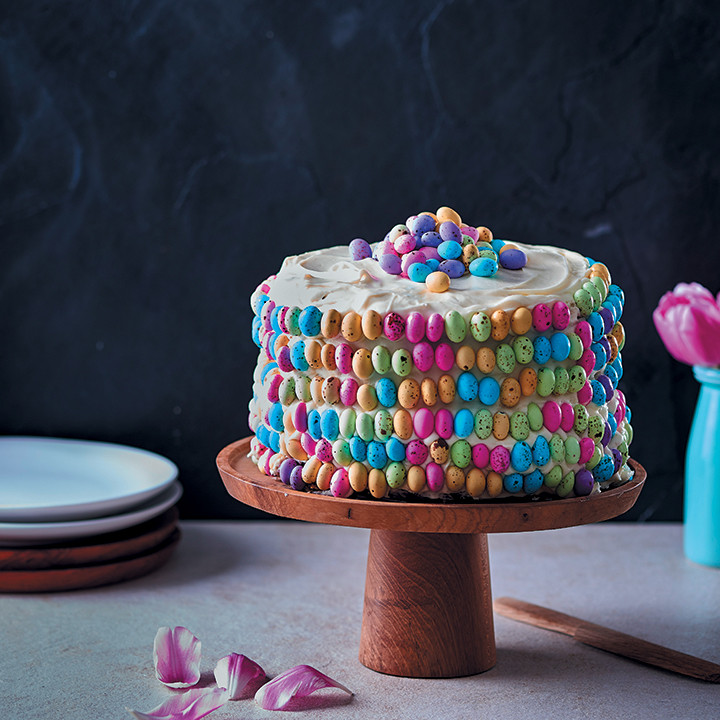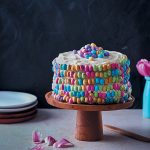 Ingredients
butter/cooking spray, to grease
3 Rooibos teabags
300ml boiling water
600g self-raising flour, sifted
pinch salt
2,5ml (½ tsp) bicarbonate of soda
250g castor sugar
100g honey
250ml (1 cup) sunflower oil
4 large eggs
180ml (¾ cup) buttermilk
15ml (1 tbsp) vanilla essence
zest of 2 oranges
zest of 1 lemon
CREAM-CHEESE ICING:
1 x 250g box cream cheese, at room temperature
50g butter, softened
450g icing sugar, sifted
zest of 1 lemon
3 x 400g packets speckled eggs
Instructions
Preheat the oven to 180°C. Grease 2 round springform cake tins of 18cm diameter each and line the bases and sides with baking paper. Place the teabags in the boiling water and allow to infuse for 15 minutes, then discard the teabags.
In a large mixing bowl, combine the flour, salt and bicarbonate of soda, and set aside until needed.
Using a free-standing mixer or an electric hand-held beater, beat the castor sugar, honey, sunflower oil, Rooibos tea and eggs together in a mixing bowl until well combined. Stir in the buttermilk, vanilla essence and zests. Fold the wet ingredients into the dry.
Pour the batter into the prepared tins, smooth out the surface with a spatula and bake in the preheated oven, about 30 – 40 minutes. Check if the sponges are baked through by inserting a skewer through the centre of each sponge – the skewer should come out clean. Remove the sponges from the tins, with the baking paper facing upwards, and place on the cutting board. Cool completely.
For the icing, beat the cream cheese and 50g soft butter using a freestanding mixer or hand-held electric beater, about 1 minute, until the mixture is pale. Add the icing sugar and beat until smooth and thoroughly combined, then add the lemon zest.
Once the cake sponges are completely cooled, peel off the baking paper. Ice the top of one of the sponges and sandwich with the other sponge. Apply a thin layer of icing over the whole cake to seal in the crumbs, then refrigerate for 30 minutes.
…..
…..
Visit Rooibos, Honey and Vanilla Easter Cake for full instructions
Originally posted 2019-01-27 08:06:54.
Originally posted 2019-01-27 08:06:54.