These beautifully bright cupcakes make the most of stunning seasonal rhubarb. Adding a homemade rhubarb compote to the cake batter adds a delicious tartness that works wonderfully with the creamy icing – top with more fresh rhubarb purée and slivers of crunchy pistachios for a cupcake that's almost too pretty to eat.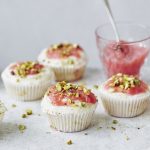 Ingredients
100g (3 1/2oz) unsalted butter, softened
100g caster sugar
2 medium eggs, lightly beaten
50g (2oz) ground almonds
70g (3oz) self-raising flour, sieved
1 small orange, zested
For the compote:
300g (10oz) rhubarb, cut in to 2cm (1in) pieces
90g (3 1/2oz) caster sugar
1/2 vanilla pod, split lengthways
For the icing:
60g (2 1/2oz) unsalted butter at room temperature
250g icing sugar, sieved
125g (4oz) full fat soft cheese
40g (1 1/2oz) pistachio kernels, roughly chopped
Instructions
Preheat the oven to gas mark 4, 180°C, fan 160°C. Line a muffin tin with 12 paper cases.
Begin by making the rhubarb compote. Place the rhubarb, sugar and vanilla in to a medium saucepan. Add 1 tbsp cold water and cook gently over a low heat. Increase the heat slightly and cook for 15-18 minutes, stirring occasionally until the rhubarb has reduced slightly and has become syrupy. Take off the heat and allow to cool down completely. Remove the vanilla pod before serving.
…..
…..
Visit Rhubarb and Pistachio Cupcakes for full instructions
Originally posted 2019-01-30 22:05:17.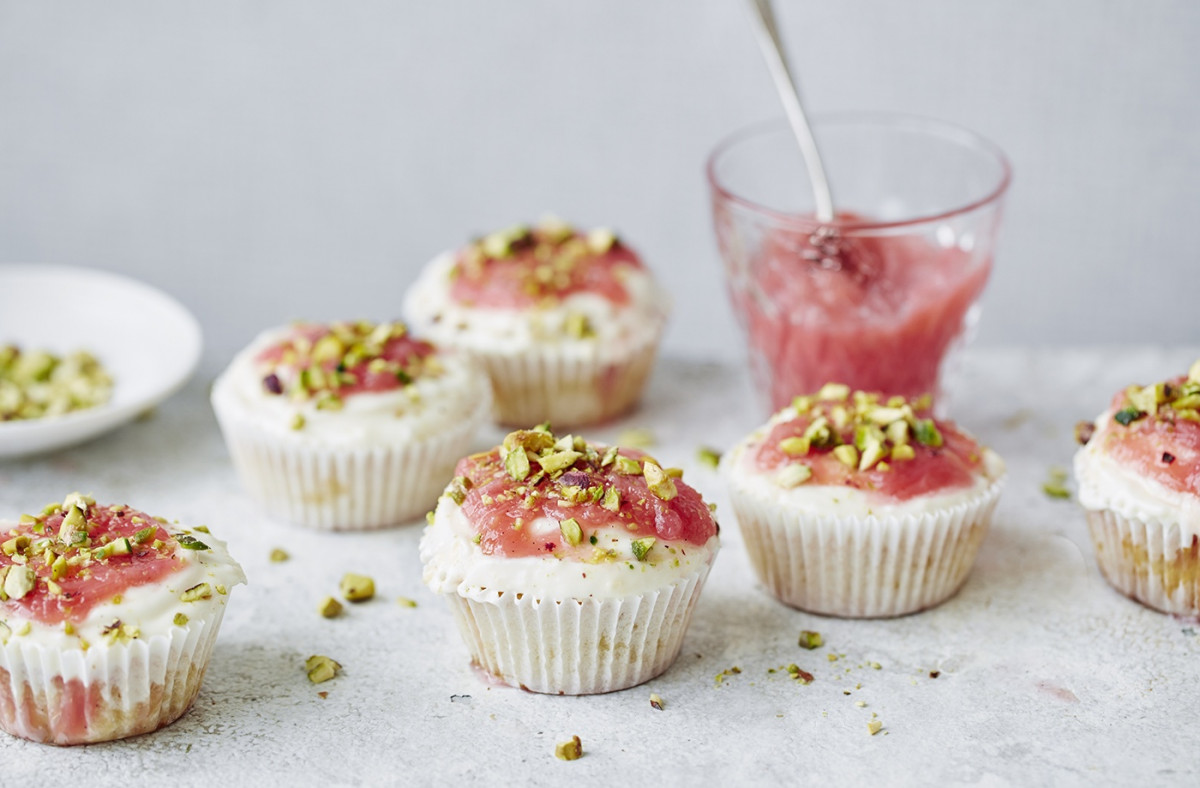 Originally posted 2019-01-30 22:05:17.