A pantry friendly Chinese hot and sour soup that is so quick and easy to make and so much better than take out that you'll never order it out again!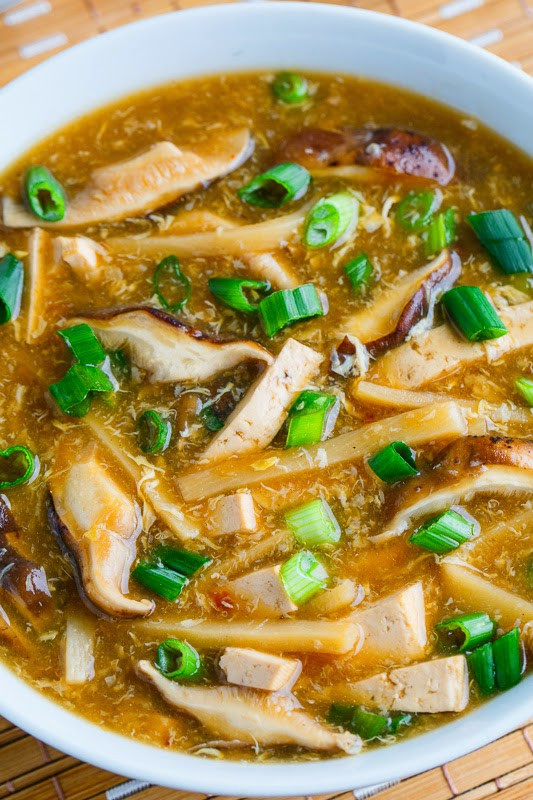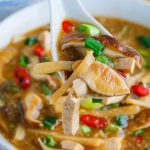 Ingredients
4 cups chicken broth or chicken stock or vegetable broth
4 ounces shiitake mushrooms, thinly sliced
1 (8-ounce) can bamboo shoots, drained and thinly sliced
8 ounces firm tofu, drained and sliced in 1/4-inch strips
2 cloves garlic, grated
2 teaspoons ginger, grated
1 tablespoon balsamic vinegar
3 tablespoons rice vinegar or red wine vinegar
1 tablespoon chili sauce, such as sambal oelek or sriracha
3 tablespoons soy sauce (or tamari for gluten-free)
2 teaspoons brown sugar
2 tablespoons corn starch mixed into 2 tablespoons cold water
2 eggs, lightly beaten
2 teaspoons toasted sesame seed oil
1 teaspoon white pepper (or black pepper)
4 green onions, sliced
Instructions
Bring the broth, mushrooms, bamboo shoots, tofu, garlic, ginger, vinegars, chili sauce, soy sauce and sugar to a boil in a large sauce pan over medium-high heat, reduce the heat and simmer for 5 minutes.
Mix in the cornstarch and water mixture and simmer until the soup thickens a bit, about 2 minutes.
…..
…..
Visit Quick and Easy Chinese Hot and Sour Soup for full instructions
Originally posted 2019-01-29 01:39:57.
Notes
Nutrition Facts: Calories 281 | Fat 13g (Saturated 2g, Trans 0) | Cholesterol 100mg | Sodium 1150mg | Carbs 21g (Fiber 3g, Sugars 9g) | Protein 21g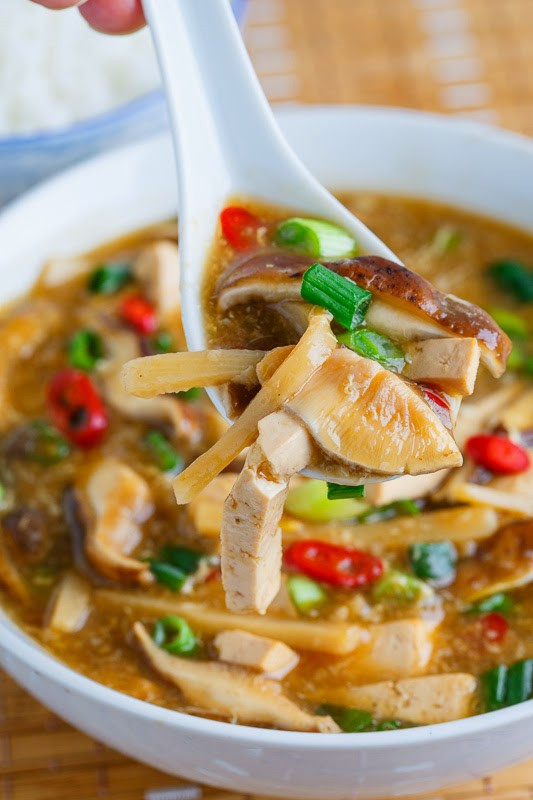 Originally posted 2019-01-29 01:39:57.