Pineapple Chicken Meal Prep Bowls — They're full of flavor and will not disappoint to change up your lunches. These Pineapple Chicken Meal Prep Bowls are flavorful and perfect to prep for the week!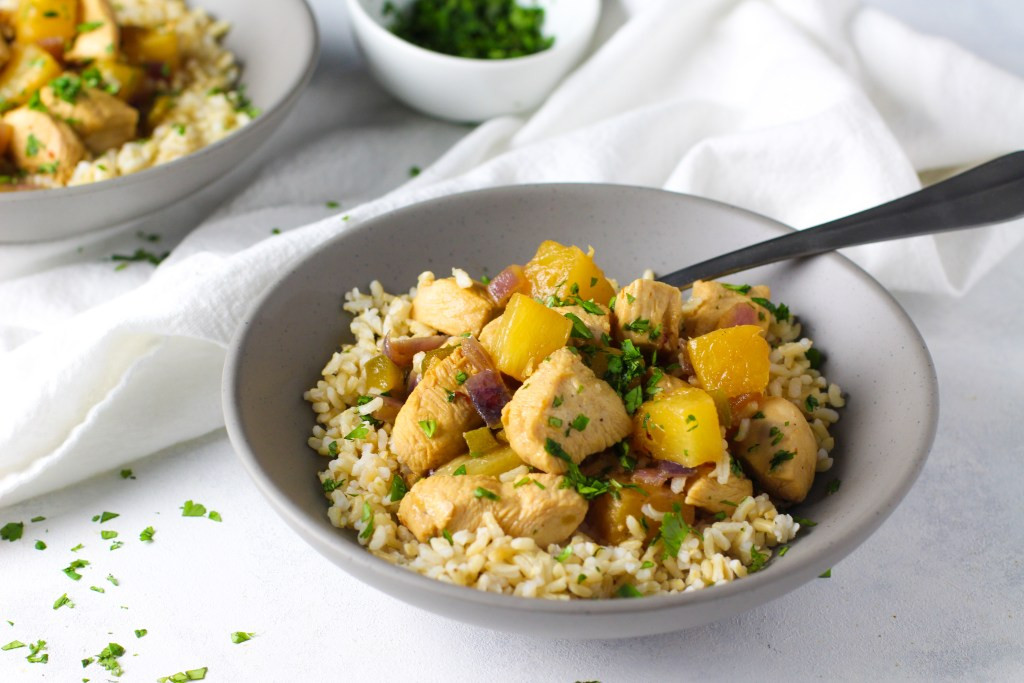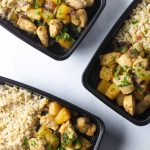 Ingredients
1.5 lbs chicken breast, cut into 1" pieces
pineapple juice, reserved from pineapple chunks
4 tbsp low sodium soy sauce, divided
1/2 tsp ground ginger
2 tbsp coconut oil, divided
1/2 tsp garlic
1/2 tsp red pepper flakes
1 green pepper, diced
1/2 red onion, diced
20 oz can pineapple chunks
Juice of 1 lime
Optional: brown rice, to serve
Instructions
In a gallon bag, add chicken, reserved pineapple juice, 2 tbsp of soy sauce, and ginger. Mix together and set aside for at least 30 minutes.
In a skillet, melt 1 tbsp of coconut oil. Add garlic and red pepper flakes, cook for 1-2 minutes. Add in green pepper and red onion. Cook until tender, about 7-8 minutes. Add pineapple chunks, cook an additional 2-3 minutes and remove from skillet.
…..
Visit Pineapple Chicken Meal Prep Bowls for full instructions