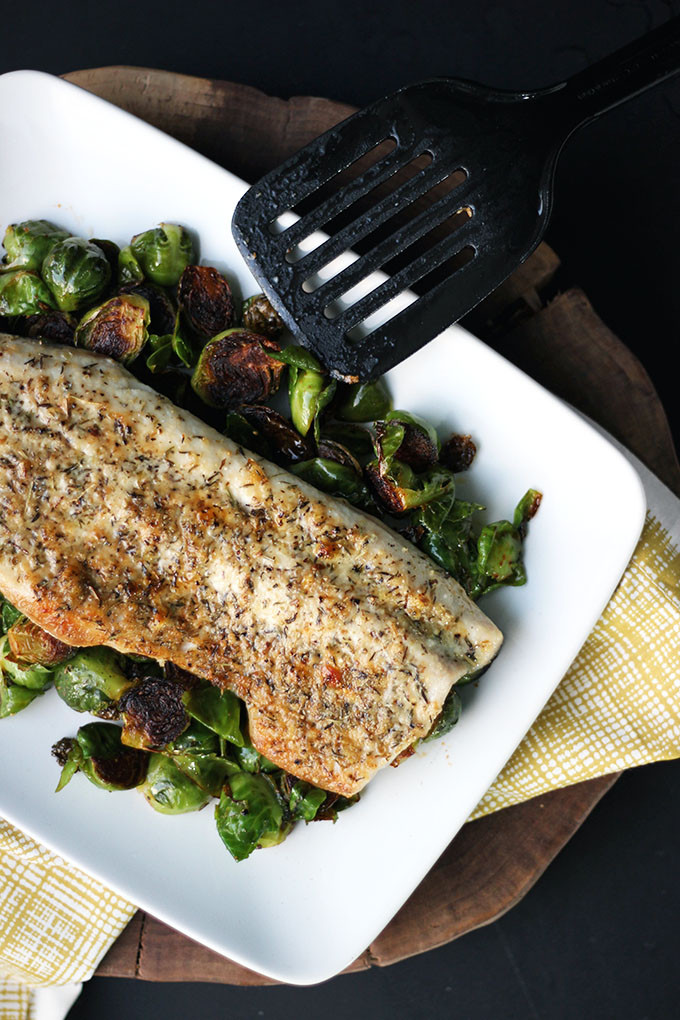 This simple and delicious parmesan and herb crusted fish is sure to be a new addition to your weekly rotation of meals.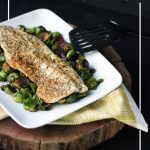 Ingredients
8 ounce fillet of white fish (or tilapia)
1/4 cup shredded parmesan cheese
1/2 tablespoon butter
1/2 teaspoon oregano
1/2 teaspoon thyme
1/2 teaspoon rosemary
Instructions
Lay fish skin side down on a baking sheet.
In a small bowl, toss together the parmesan, oregano, thyme, and rosemary.
In a second small bowl, melt the butter in the microwave (~10 seconds).
Brush butter on the upright side of the fish. Sprinkle evenly with the parmesan and herb mixture.
Turn your broiler to high heat. Put fish on a broiler rack ~4-5″ under the flame. Let broil for 8-10 minutes or until golden brown and fish has reached an internal temperature of at least 145 degrees.
Originally posted 2019-01-20 03:17:18.
Notes
NUTRITION Serving Size: 4 ounces Calories: 248 kcals | Sodium: 276 mg | Fat: 14 g | Saturated Fat: 5.3 g | Carbohydrates: 0.8 g | Fiber: <1 g | Protein: 28 g | Cholesterol: 84 mg

Originally posted 2019-01-20 03:17:18.