Easy mozzarella baked chicken has just a few simple ingredients but BIG flavor! This mozzarella chicken served with mashed potatoes (drizzle some sauce over those too, as seen below), but it would also be great with pasta or brown rice as well. You could even do spaghetti squash for a low-carb option. Or serve it with polenta. Or just some crusty bread. So many options! Give this a try for a new easy dinner-time favorite!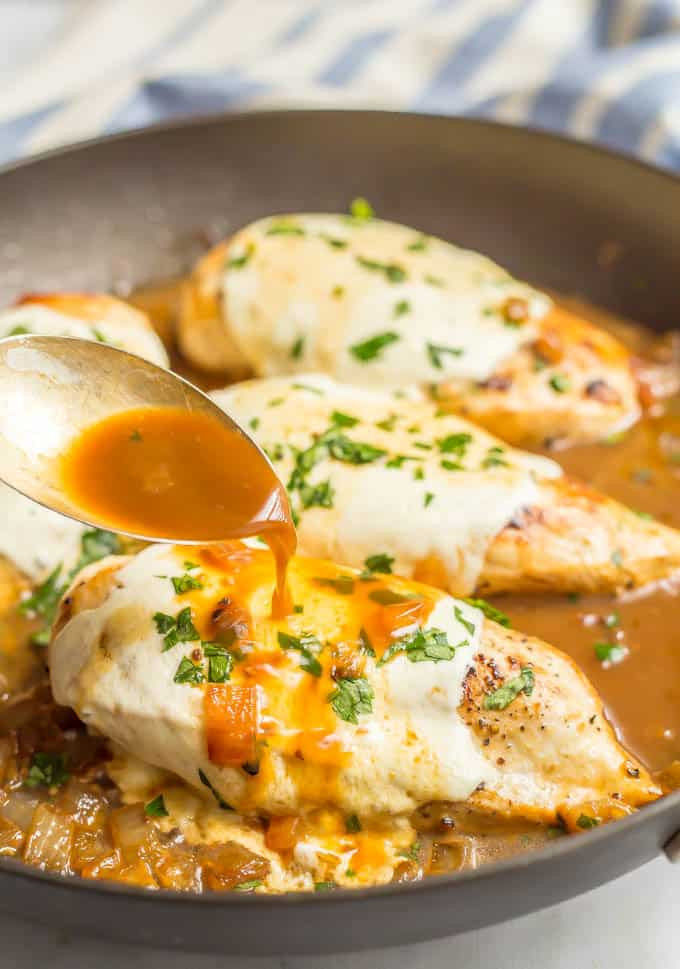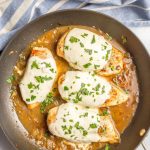 Ingredients
2

teaspoons extra-virgin olive oil

3/4

cup chopped onion

2

cloves garlic, minced

4

(6-oz.) boneless, skinless chicken breasts

Salt and pepper

4

slices fresh mozzarella, about 1/4-inch thick

1/4

cup low-sodium chicken broth

1/4

cup marsala wine
Instructions
Preheat oven to 425.
Heat olive oil in a large skillet over medium-high heat.
Add onions and sauté for 3-4 minutes, stirring occasionally. Add garlic and sauté for another 30 seconds.
Season the chicken breasts with salt and pepper on both sides and add to pan. (I just move the onions and garlic to the side of the pan.)
Sear chicken breasts on each side for 3-4 minutes, until well browned.
…..
…..
Visit www.familyfoodonthetable.com for full instructions
Originally posted 2019-01-28 10:03:13.
Originally posted 2019-01-28 10:03:13.