Learn how to meal prep this easy Lemon Roasted Salmon with sweet potatoes and broccolini. It's simple to do and works great for easy lunches and dinners! Just heat and EAT.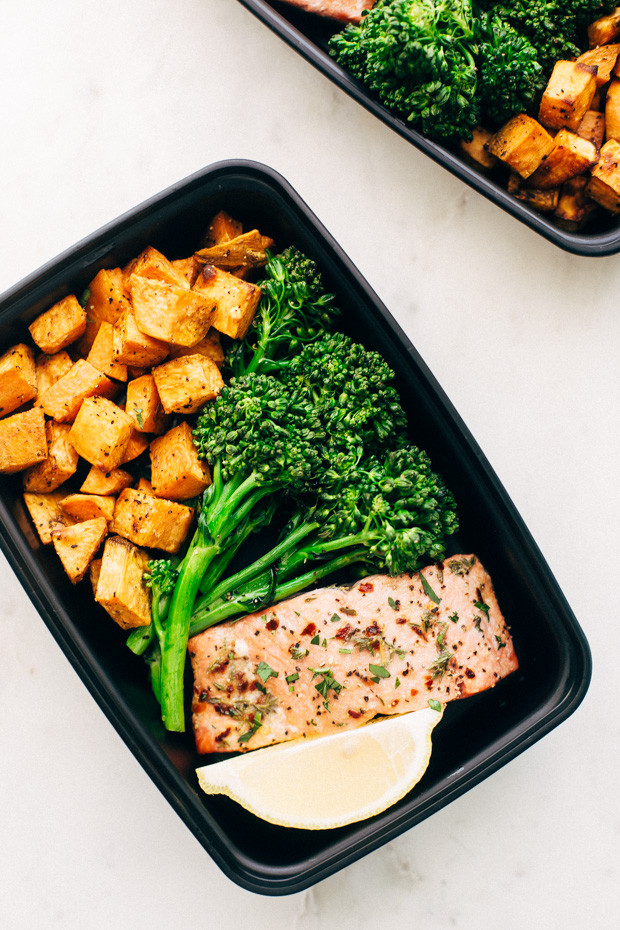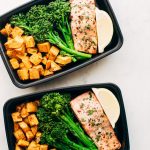 Ingredients
2 medium sweet potatoes, cubed

sea salt + fresh black pepper

½ teaspoon cumin powder

a few tablespoons of olive oil

4 cups of broccolini (or broccoli florets)

12 ounces of wild-caught salmon filets

1 tablespoon butter

2 tablespoons lemon juice

¼ teaspoon garlic powder

⅛ teaspoon red pepper flakes and/or fresh thyme (optional)
Instructions
Preheat the oven to 425ºF.

Arrange the diced sweet potatoes on one sheet pan and the broccolini on another sheet pan. Drizzle both with olive oil. Top the sweet potatoes with salt, pepper, and cumin, toss to combine. Toss the broccolini with the salt and pepper. Bake the sweet potatoes for 15 minutes, set broccolini aside.
Visit Lemon Roasted Salmon Meal Prep for full instructions
Originally posted 2019-02-05 13:02:09.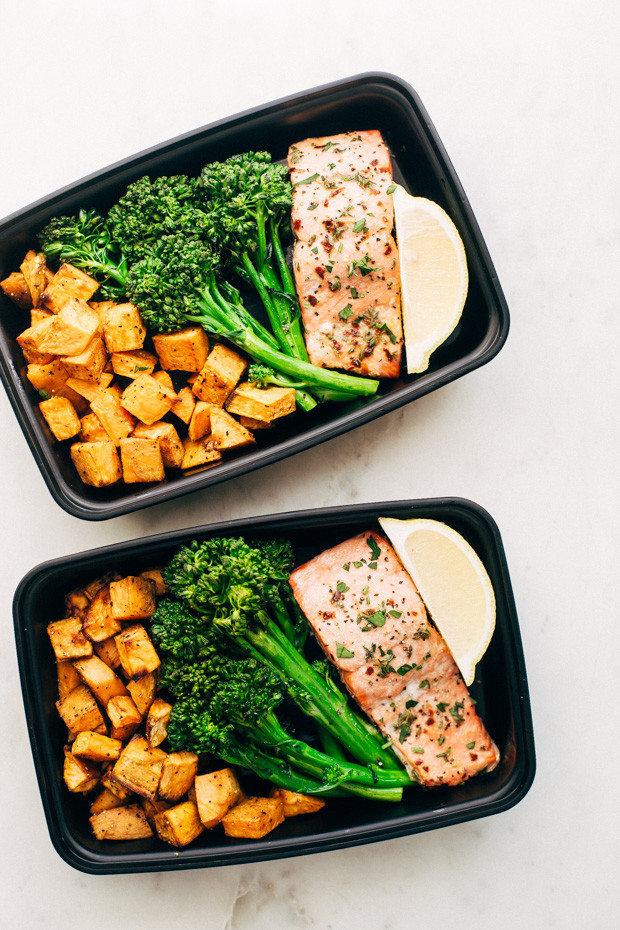 Originally posted 2019-02-05 13:02:09.