This easy weeknight clean eating lemon chicken skillet dinner recipe is so quick and easy to make you'll want to make it every week. Basically, you put some oil in the bottom of a cold pan to just coat it, take fresh or frozen chicken tenders and put them in, sprinkle salt and spices on, sprinkle pretty much any type of flour over the chicken, turn over and repeat. Then turn on the pan and cook until each side is golden brown.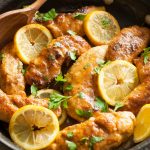 Ingredients
1 3/4 pounds Chicken tenders (fresh or individually frozen)
1/3 cup Einkorn Flour (Light Spelt Flour works very well also)
Real Salt and pepper (to taste)
2 Tbl Oil of your choice
3 tablespoons Butter
1 cup Chicken Stock
Juice of 1 1/2 large or 2 small Lemons
1 Lemon (sliced, for garnish)
Chopped Parsley (for garnish)
Instructions
Put a cold frying pan on the burner and don't turn it on.
Put 2 tablespoons of oil in bottom of pan.
Put chicken tenders in pan.
Sprinkle salt and/or pepper over the chicken.
Sprinkle flour over the chicken, as thick or thin as you like.
Flip the chicken over and repeat.
Turn on stove on about medium/low heat, depending on your stove.
When chicken is browned on one side, flip over and cook the other side.
Remove chicken from pan and set aside if you want your chicken crispy, with the lemon sauce on the side. Or keep in the pan if you want the chicken to absorb the lemon sauce.
…..
…..
Visit Lemon Chicken Skillet for full instructions
Originally posted 2019-01-29 08:26:40.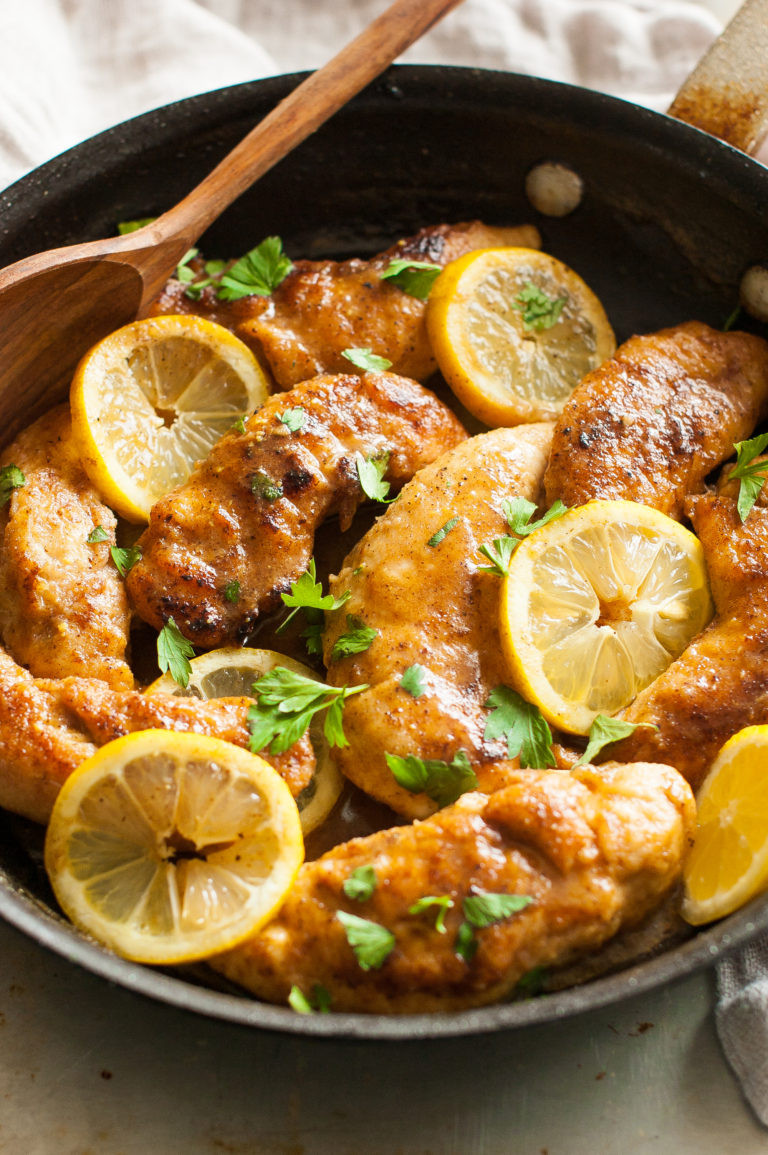 Originally posted 2019-01-29 08:26:40.