Keto Meal Prep Ground Beef Taco Salad — It's basically just ground beef with homemade taco seasoning over shredded lettuce and topped with your favorite taco toppings.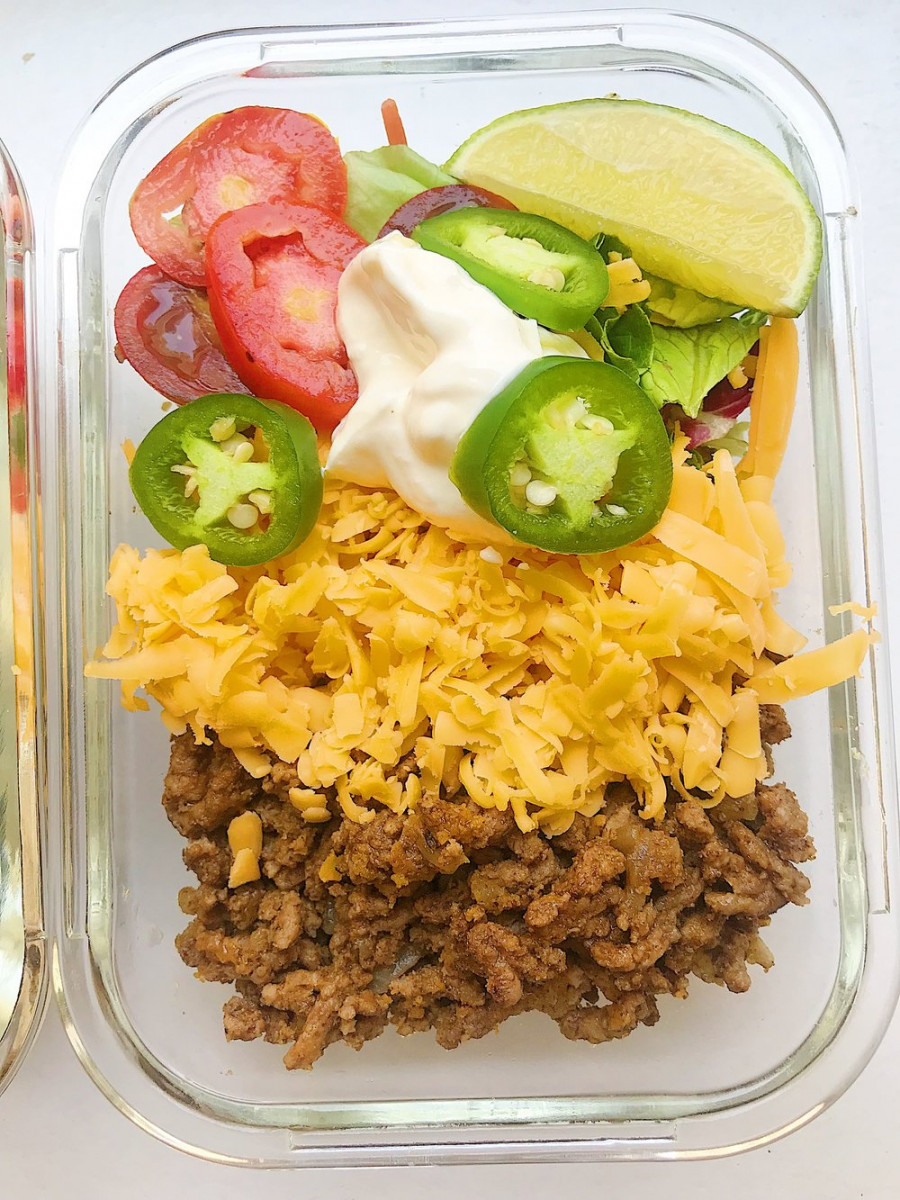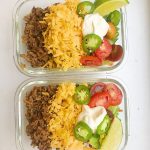 Ingredients
1 lb Ground Beef (preferably grass fed beef)
1/2 tablespoon Cumin
3/4 tablespoon Chili powder
1/2 tablespoon onion powder
1/4 tablespoon garlic powder
salt & black pepper to taste
5 oz shredded cheddar cheese
5 tablespoons sour cream
5 Cups Shredded lettuce
jalapeno or other taco toppings optional
Instructions
In a skillet over medium-high heat brown one pound of ground beef, cumin, chili powder, garlic powder, onion powder, salt and pepper. Fully combine and cook until ground beef is browned, remove from heat and set aside.
Visit Keto Meal Prep Ground Beef Taco Salad for full instructions