Easy Italian Chicken and Veggies is a delicious meal the whole family will love! This restaurant quality dish is one you'll want to make over & over again!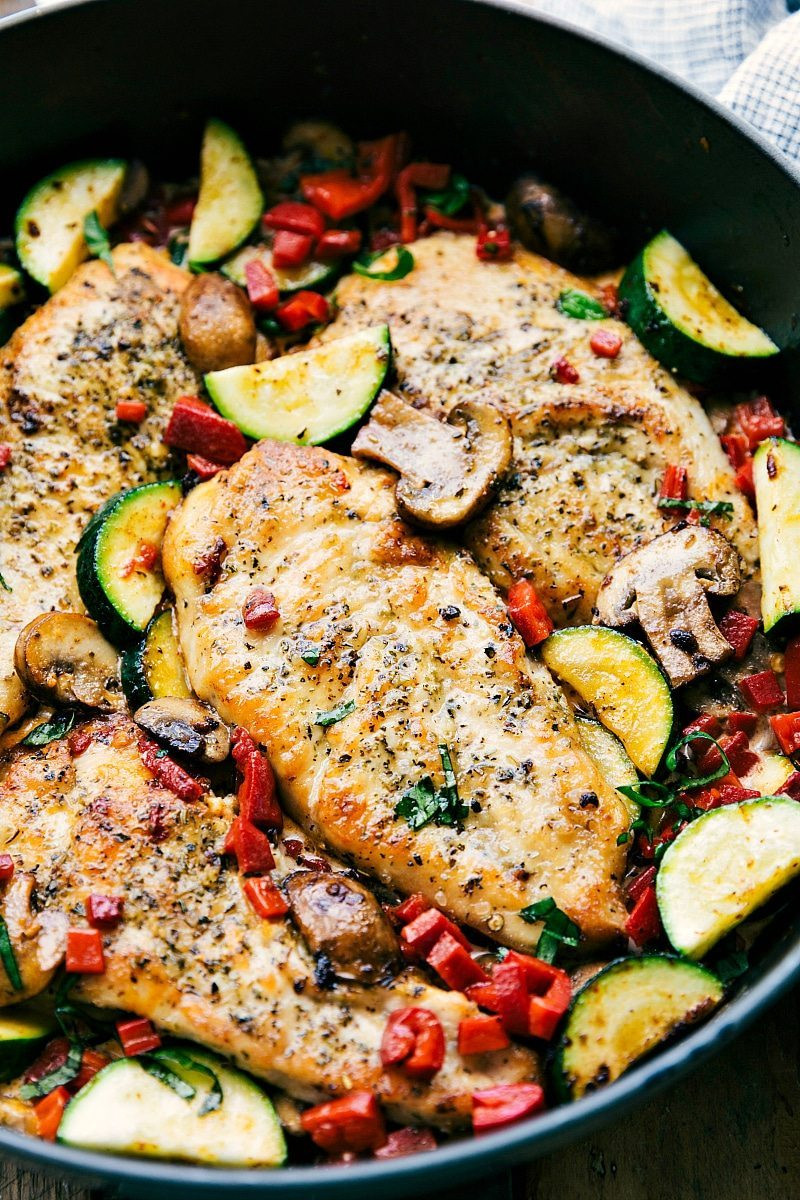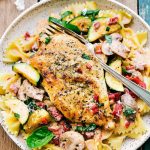 Ingredients
1

medium (~1 and 1/2 cups)

zucchini,

sliced

2

cups

cremini mushrooms,

sliced

3/4

cup (~2-3 full peppers)

jarred roasted red bell peppers,

diced

1

pound (2 large breasts)

boneless skinless chicken breasts,

thinly sliced in half

Coarse salt and freshly cracked pepper

3

teaspoons

Italian seasoning,

separated

1/3

cup

white flour

4

tablespoons

unsalted butter,

separated

1 and 1/2

teaspoons

minced garlic

3/4

cup

unsalted chicken broth

1

cup

heavy cream

1

tablespoon

olive oil

2-3

tablespoons

fresh basil,

ribboned

Optional: freshly grated Parmesan cheese, cooked pasta to serve over
Instructions
Start by prepping the veggies: half the zucchini lengthwise and then slice into half-moons. Slice the mushrooms. Dice the roasted bell peppers.
Next, prep the chicken breasts: Remove excess fat and cut the large breasts evenly in half widthwise to get 4 thin breasts. Pound the breasts to make sure they are completely even thickness. Generously salt and pepper both sides of the breasts. Sprinkle 1 teaspoon Italian seasoning evenly among the breasts and rub into the breasts. Take each piece of chicken and dredge in the 1/3 cup of flour until completely coated. Set aside for a couple minutes to allow the chicken to come to room temperature.
…..
…..
Visit Italian Chicken and Veggies for full instructions
Originally posted 2019-02-04 02:08:52.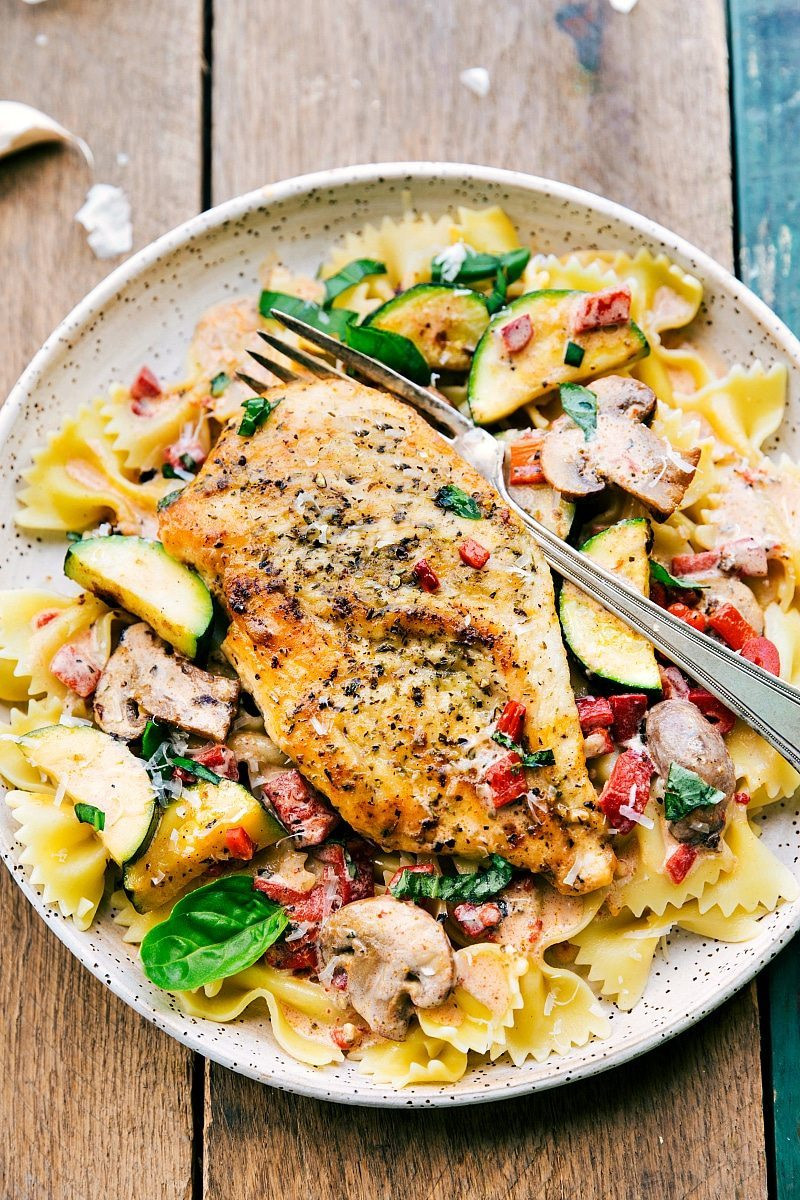 Originally posted 2019-02-04 02:08:52.