It's happening. Cheesecake recipes for the instant pot are amazing! This instant pot peanut butter cup cheesecake has an oreo crust as well so dig in! Instant Pot Peanut Butter Cup Cheesecake with an Oreo Crust is everything you want and need for Valentine's Day.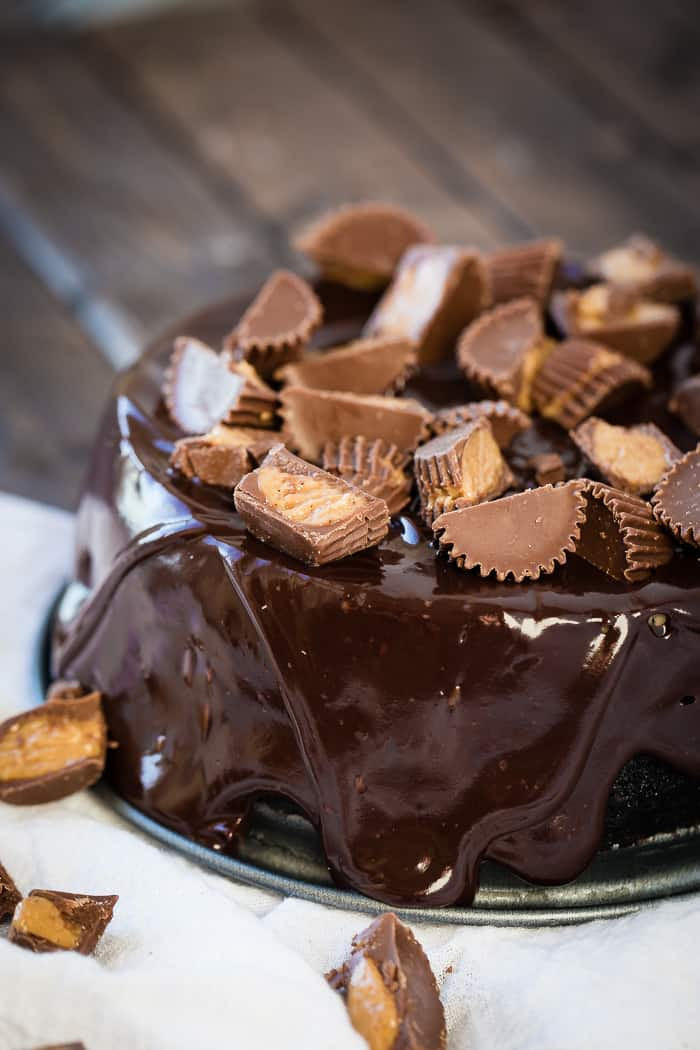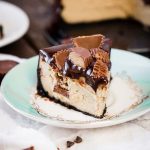 Ingredients
FOR THE CRUST:

1 Cup Oreo Cookie Crumbs, about 12 cookies
2 Tablespoons Butter, melted
FOR THE FILLING:
12 ounces Softened Cream Cheese
1/2 Cup Sugar
1/2 Cup Smooth Peanut Butter
1/4 Cup Heavy Cream
1 1/2 Teaspoons Vanilla
1 Tablespoon Flour
2 Large Eggs at room temperature
1 Large Egg Yolk at room temperature
FOR THE GANACHE:
6 ounces, about 3/4 Cup Milk Chocolate, roughly chopped
1/3 Cup Heavy Cream
2/3 Cup Roughly Chopped Peanut Butter Cups
Instructions
Spray a 7″ springform pan with nonstick spray.
Pour 1 cup water into the instant pot and place a trivet in the bottom.
TO MAKE THE CRUST:
In a bowl, stir together the cookie crumbs and butter.
Spread the crust evenly in the bottom and about 1″ up the sides of the springform.
Freeze for 10 minutes.
TO MAKE THE FILLING:
In a large bowl, with a handheld mixer, mix the cream cheese and sugar on medium speed until smooth.
Blend in the peanut butter, heavy cream, vanilla and flour.
One at a time, mix in the eggs and egg yolk.
Pour the batter over the crust and cover the pan with foil.
Make a sling by folding a long piece of foil lengthwise to make it strong. Place the cheesecake on the sling and gently lower onto the trivet.
Lock the lid and cook at high pressure for 50 minutes.
…..
…..
Visit Instant Pot Peanut Butter Cup Cheesecake for full instructions