This Instant Pot coconut pork is cooked with turmeric, ginger, cinnamon and cardamom. It's aromatic, juicy and tender and perfect served over turmeric ginger rice with dried fruit and sliced almonds.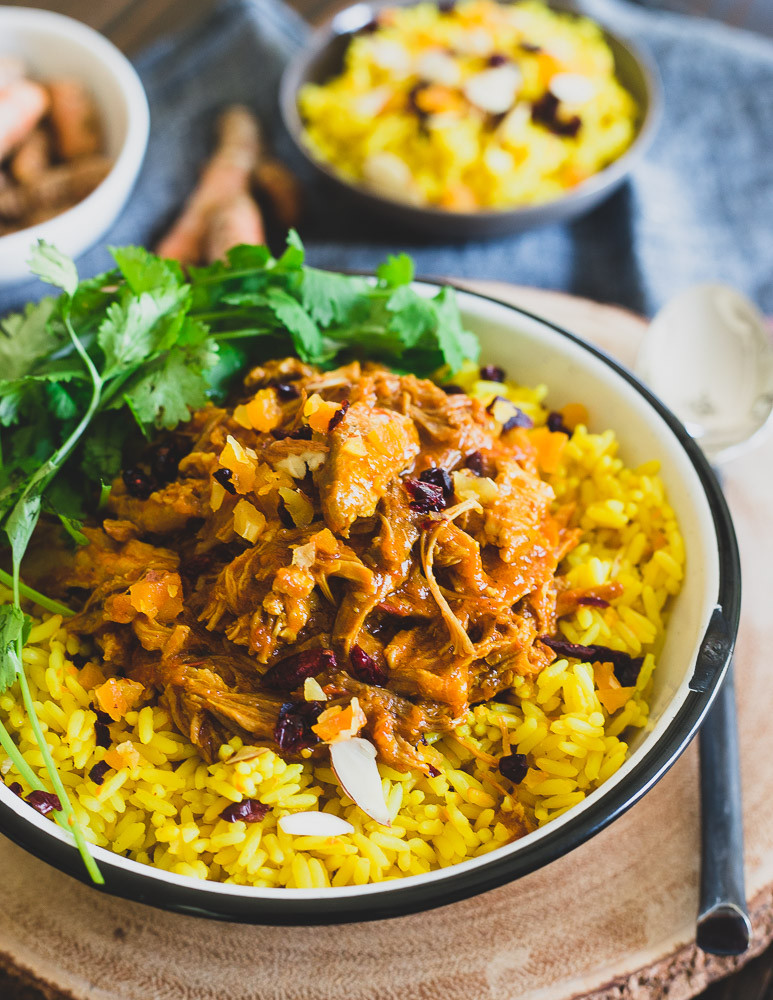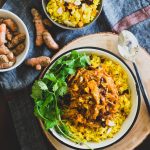 Ingredients
For the Instant Pot Coconut Pork:

1 tablespoon coconut oil
1/2 medium yellow onion, chopped
3 tablespoons freshly grated turmeric
2 tablespoons freshly grated ginger
3 cloves garlic, minced
1/2 teaspoon cinnamon
1/4 teaspoon cardamom
salt and pepper to taste
1 cup crushed canned tomatoes (or diced tomatoes)
1 can (15oz.) light coconut milk (or full fat coconut milk)
2.5 pounds boneless pork shoulder cut into 4 to 6 large pieces
fresh cilantro for garnish
For the Turmeric Ginger Rice:
1 cup dry white rice
2 cups liquid (water or chicken broth or combination of both)
1 tablespoon freshly grated turmeric
1 tablespoon freshly grated ginger
1/3 cup chopped dried fruit (apricots, cherries, cranberries, etc.)
1/4 cup sliced almonds
Instructions
For the Instant Pot Coconut Pork:
Set the Instant Pot to sauté mode.
Add the coconut oil to the Instant Pot.
Once melted, add the onions and cook for about 5 minutes until softened, stirring a few times.
Add turmeric, ginger, garlic, cinnamon, cardamom, salt and pepper to the pot and stir until combined. Cook for about 30 seconds to 1 minute until fragrant.
…..
…..
Visit Instant Pot Coconut Pork with Turmeric Ginger Rice for full instructions
Originally posted 2019-02-01 21:33:15.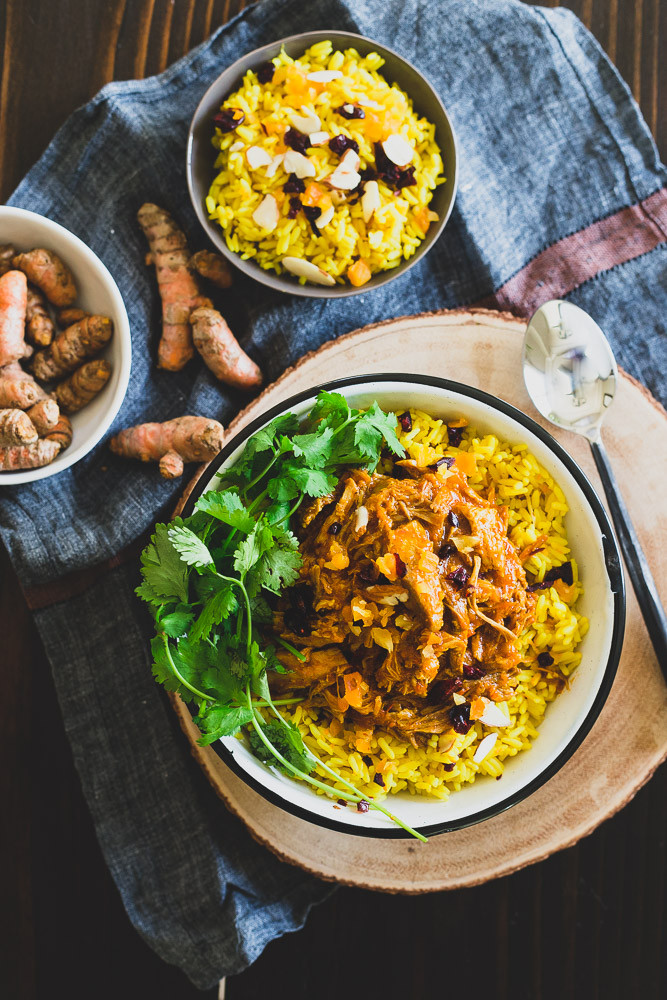 Originally posted 2019-02-01 21:33:15.